So it's winter… movie season, and sometimes you're just in the mood for a scare… a little adrenaline boost from your laptop screen while cuddled up in bed, or a cathartic blast from your TV as you coil into the crevices of the couch. On many of these occasions we settle for (and indulge in) horror movies that are laughably bad – I must confess that I am a devout fan of the Final Destination saga. But once in a while a scary flick comes along that balances the clichés with believable characters, a fluid and well-crafted storyline, and themes that apply to – and lead us to reflect on – our own monsterless lives. In December, I succumbed to the scary-movie-urge twice, and was lucky enough to land on two exceptional 2014 releases from down under. Both debut features from talented emerging writer/directors, these films deliver plenty of thrills while saying a lot about family, mental health and the stresses of being human.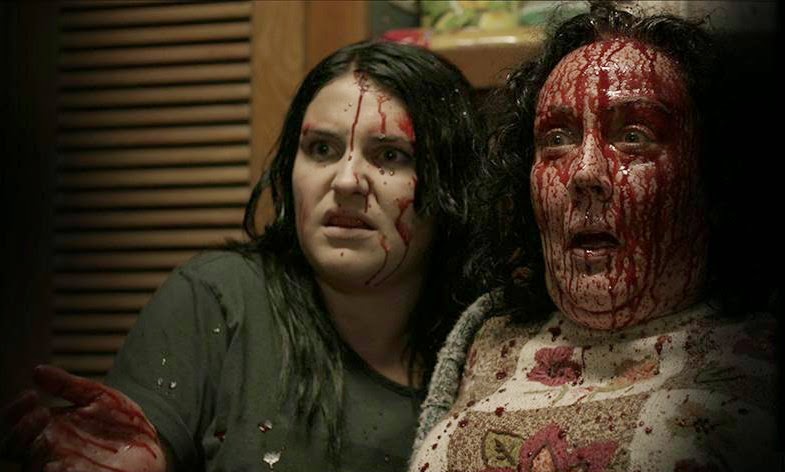 Gerard Johnstone's 'Housebound' is a comedy-horror movie from New Zealand. It revolves around Kylie (Morgana O'Reilly), who is put under house arrest at her childhood home after attempting to rob an ATM. She is forced to live with her mother, Miriam (Rima Te Wiata), a maddeningly silly woman with whom we quickly begin to sympathize as Kylie turns into a disrespectful slob, perpetually rolling her eyes and scoffing at her mom's insistence that the house is haunted. But soon Kylie experiences some spooky moments of her own and finds it harder to deny some sort of presence in the house. A twisty plot untwists with doses of goofy, physical humor masterfully blended in with suspense and gore. Alongside all of this, 'Housebound' is also a movie about family relationships, and the claustrophobic hostility that can build up in domestic life. In pursuit of their mysterious common enemy, Kylie and Miriam finally get on the same team and learn to see each other's quirks as strengths.
'The Babadook' is an Australian film from writer-director Jennifer Kent, based on her short film 'MONSTER' from 2005. Amelia (Ellie Davis) is losing patience with her son Sam (Noah Wiseman) as he becomes increasingly restless, violent and preoccupied with an imaginary monster. She's raising him alone, and we soon learn that Sam's dad died under tragic and emotionally complex circumstances. Life is stressful and dissatisfying for these two already, but the horror really takes off when Amelia reads a new book to Sam before bed one night. The Babadook is simply a monster from that very picture book who comes to life and torments Amelia with something between haunting and possession. Don't let the silly name fool you; the events in this film are genuinely frightening and disturbing, so much so that I had to stop it half way through to breathe and wipe away a few tears. That's right, this movie is an emotional ride for anyone who has ever feared mental illness. Kent has stated that she wanted to make a movie about facing the darkness within ourselves, and she has really nailed it. As Amelia begins to lose control of her emotional and logical self (to the point of being a danger to her son), we are dragged into her isolated, insomnia-fueled psychosis. Davis's acting is outstanding; her glazed eyes seal the deal on the most believable portrayal of escalating madness I've ever seen in a movie. Check it out, but make sure to queue up a funny cartoon or something to recalibrate before bedtime.