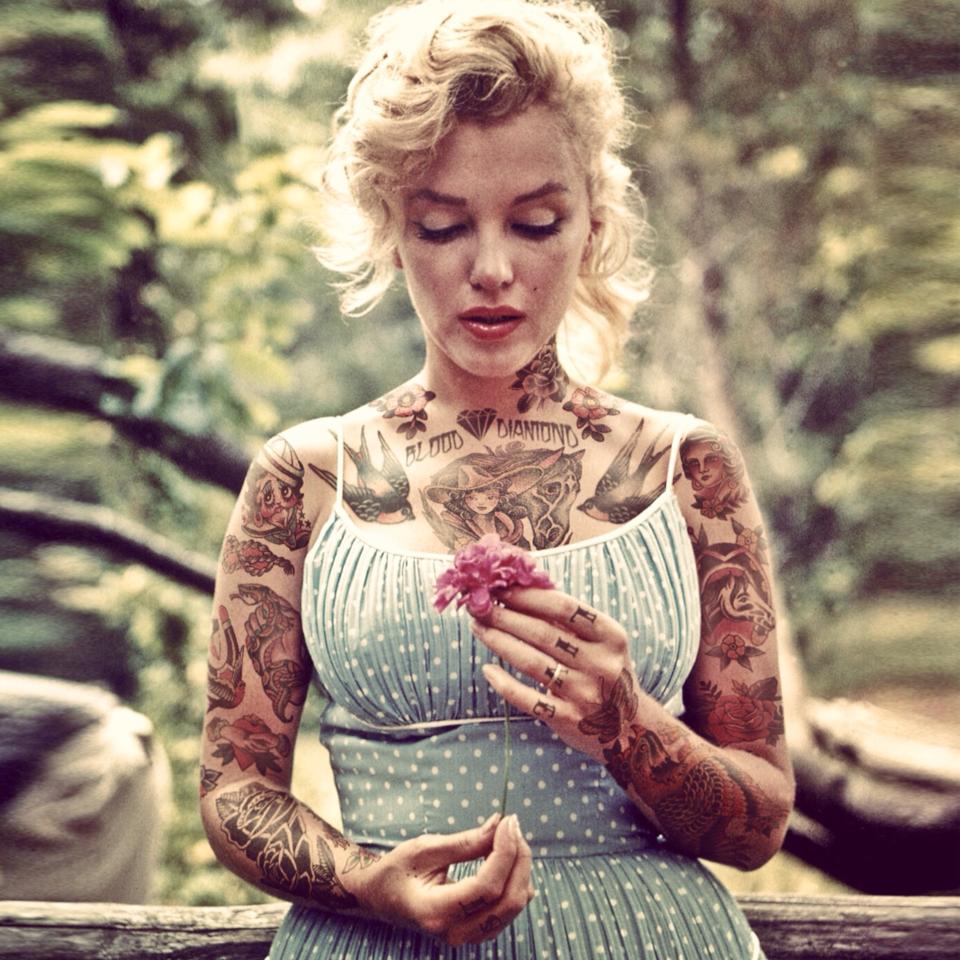 Could you imagine a heavily tattooed Merlin Monroe? Or the subtle Audrey Hepburn showing off her ink? Seattle-based artist spends his spare time portraying cinema icons and celebrities as people with alternate personal histories, and we can easily imagine them strutting their swag on the streets of Berlin's gritty Neukölln.
Randall claims that his hobby has never been about "What would celebrities look like with tattoos." The images were created as a form of curiosity and a creative trigger for envisioning alternate realities when it comes to celebrities.
"I started out by drawing tattoos on certain personalities in magazines and wanted to step it up. I taught myself Photoshop and thus began a slight obsession with seeing out of pure curiosity what some of my favourite iconic personalities would look like perhaps if they were in a parallel universe or took another path in life. Really I just let my imagination run wild."
Furthermore, a message on his reads:
"This is a good look at how we, ordinary people develop such strong personal one sided relationships with icons. I have seen people say this is disrespectful and they are offended. Really? Because last I checked I didn't know Brad Pritt and Edward Norton gave a shit one way or another and maybe just maybe they might think it's fun and harmless and imaginative."
For more, follow Cheyenne Randall on .