For horror and thriller fans that simply can't wait until the next Berlin Fantasy Filmfest at the end of August comes Fantasy Filmfest Nights, two days of horror that will take over Potsdamer Platz's Cinemaxx this Saturday and Sunday (March 29th and 30th). Featuring a host of new horror films from around the world and cramming ten films into a 48 hour programme, it's sure to be a weekend you won't be able to forget in a hurry. Highlights include:
Snowpiercer (Pictured above)
Previously featured in Berlinale 2014, this dystopian South Korean action thriller stars a host of Hollywood big names such as Chris Evans, Jamie Bell and Tilda Swinton and is also director Bong Joon-ho's first English language feature. Early reviews for the film have been positive, and with a North American release not scheduled until June, it's a great opportunity to catch Snowpiercer ahead of the crowd.
The Sacrament
One of the most promising up-and-coming horror directors, Ti West previously worked on horror anthologies V/H/S and The ABCs of Death. In his latest film he returns to the 'found footage' genre, chronicling a film crew's visit to a commune where the main character Patrick's sister is living. As you can probably guess, things quickly take a turn for the worst.
Dead Snow 2: Red Vs Dead
The 2009 Norwegian film Dead Snow was made on a shoestring budget and attracted a cult following due to its comedy value and bizarre Pirates of the Caribbean meets Nazi zombies plot. Now five years later, the story continues where it left off, with terminally unlucky protagonist Martin finding out that the worst day of his life isn't even close to ending.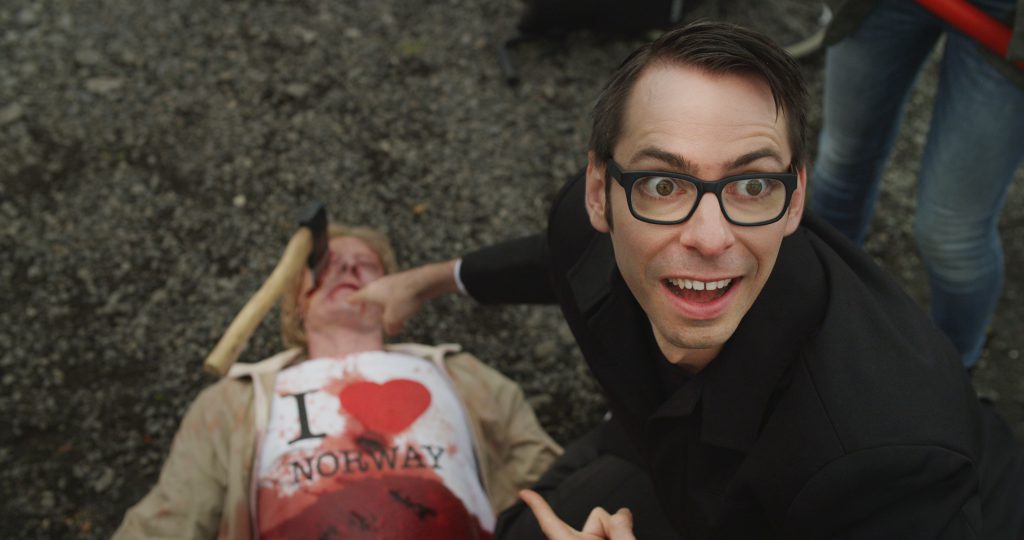 Enemy
After spotting his doppelganger in a film, a glum History professor tracks down the man that looks exactly like him. What entails is a complex story of secrets, lies and betrayal, with Jake Gyllenhaal working overtime to fill both lead roles. The film sees director Denis Villeneuve reunited with Gyllenhaal after previously working together on 2013's Prisoners, and promises to keep you guessing.
Green Inferno
Eli Roth returns to the director's chair for the first time since 2007 with this cannibal flick inspired by the works of Ruggero Deodato. A group of student activists travel from New York to the Amazon with noble intentions of saving an indigenous tribe, but quickly find themselves in danger of becoming dinner for the locals. Roth's directing record is a little hit and miss, but let's hope it's more Cabin Fever than Hostel 2…
For information about the programme and tickets, visit the Fantasy Filmfest Nights webpage.
If you can't make it down to Fantasy Filmfest Nights this weekend, never fear- BFJ will be covering all the action, so check back next week for our verdict on the weekend and to see if our contributors will ever manage to sleep again…