Is there a solid enough reason for fans of the first season to hold off on watching the second until its conclusion, and then scarf it all down in one glorious duvet day? As someone who's watched bothTrue Detective and Six Feet Under (the other record-breaking rookie series in the history of HBO) in one go, I can tell you from experience that coming onboard at zero with the commitment of staying immersed for the duration is on a par with a weekend-long adrenaline rush. 
Thanks to Netflix and both their foray into original programming and pioneering take on fanatic-friendly delivery, we've now got a new way of watching TV, by the season-full, in one weekend marathon, with similarly-minded friends. With the floodgates to bingeing on TV smashed wide open, we now know we needn't limit ourselves to just those shows ready-served full on a platter: nowadays there are those few gems that, while sliced and diced to fit the scheduling patterns demanded by traditional television, don't quite add up to a regular show, by any classical definition. True Detective, for one hugely high-profile instance, has zoomed to cult status on the back of this new-fangled push for seasons made up of episodes so rich in content that they could very well be mistaken for instalments in a miniseries.
So I reckon they should also be viewed as one would a miniseries or a longer (but not artificially spun out) TV movie – not one every week, which would make for a short, clipped and altogether stilted viewing experience, but all in one flowing, continuous go.
One good turn deserves another? "Alright, alright, alright!"
Still, the HBO phenomenon has a lot more going for it than this likeness to a serialized movie – and, while the unnamed Academy members who reportedly voted for Matthew McConaughey's perf as Rust in this series, more than (solely) for his admittedly outstanding turn in Dallas Buyers Club, were right to do so, his part wasn't the only trump card in True Detective's arsenal. In fact, add them all up and you'll have many reasons to suspend further viewing till the end of next season – assuming, of course, you can trust your friends, family and coworkers not to give anything away along the show's natural on-air progression.
Holding true to the anthology format, season two will not feature the hooks and hunks we've grown so attached to as early as S01 E01. This may put some viewers off, but then it's likely that so did American Horror Story's similarly disjointed scaffolding, until Asylum allayed everyone's fears, keeping the addiction going, previous characters and plot lines notwithstanding. Some have voiced concern about the changes show's creator Nic Pizzolatto has hinted at in some interviews – in particular, his and director Cary Joji Fukunaga's call to mix it up by having more than one helmer attached to the second season. This could take the series in familiar TV territory, which, as per the saying, we've now grown contemptuous of. Still, with Pizzolato promising "a story that presents new characters in a new place with authenticity and resonance and an authorial voice consistent with this season," only time will tell if these fears turn out to be unfounded.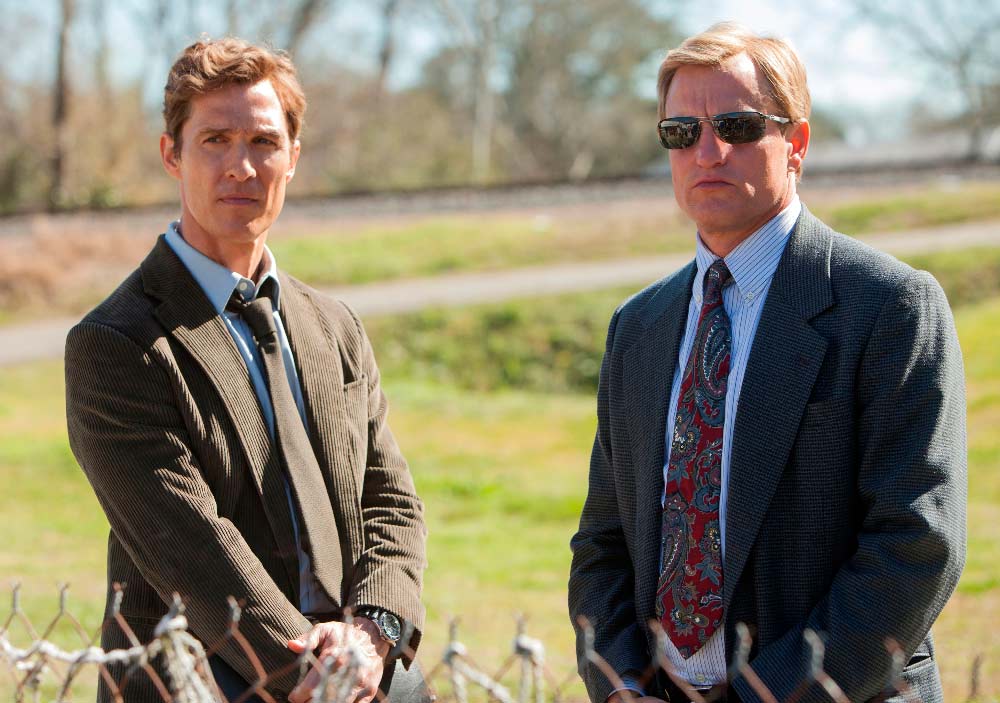 Why call in sick to watch the Dick?
Is there a solid enough reason for fans of the first season to hold off on watching the second until its conclusion, and then scarf it all down in one glorious duvet day? As someone who's watched both True Detective and Six Feet Under (the other record-breaking rookie series in the history of HBO) in one go, I can tell you from experience that coming onboard at zero with the commitment of staying immersed for the duration is on a par with a weekend-long adrenaline rush. True Detective specifically was one for the ages, and here's an overview of what made the 8-hour trip worthwhile. 
1. The Haunting Southern Louisiana Scenery – The Mississippi river and the bayou have recently become the go-to location for eerie-minded entertainment (with genres running the gamut from the supernatural – AHS: Coven – to the uber-naturalistic – The Paperboy, another McConaughey-starrer). The two detectives' trek through these vast, weed-ridden and deserted expanses sweeps the viewer into its tightening noose through some pretty crafty cinematography and nimble camerawork. From the breath-taking six-minute tracking shot everyone must've at least heard about by now, to the smaller-scale atmospheric heart-stoppers – the mood is set to "simmer" and that below-the-surface fermentation maintained until there's no denying the viewer her boiling point.
The run-down set pieces that speak of human dereliction run in tandem with the moral decay, with a beacon of light nowhere in sight – admittedly, falling into this rabbit hole and staying put for hours is daunting, but then, how else would you take it in at its actual value, if not by accepting it whole on its own terms?
2. The Dark and Convoluted Mind of Rustin Cohle – The no-nonsense undercover cop turned detective, turned alcoholic washout on a self-destructive mission is possibly the most layered and deliciously anti-heroic character, built over this small a time frame that we have to witness and cheer on, sometimes in spite of our better judgment, since the new wave of television broke. The philosophy which he shares with his partner Marty (Woody Harrelson) borrows from the nihilistic and apocalyptic writings of Cioran and a slew of other thinkers, Robert W. Chambers, author of "The King in Yellow" chief among them, all a churning maelstrom that spews out unequivocal sentences and inescapable doom and gloom – suffice it to say time is at the heart of it, as, indeed, of the show itself.
As we can surmise from McConaughey's own detailed account in the "Four Stages of Rustin Cohle," Rust's meandering life journey was incrementally unspooled, at times side-by-side through suspense-building cuts, so as to keep the viewer guessing, while allowing an unreliable bird's eye view.  With the ceiling of omniscience shifting up a peg higher at every turn, we kept trying to get a better view and reinterpret the show accordingly, time and again. This game of catch-up, threaded by Rust's gloomy undercurrent of thought that boded ill in a sort of mystical, ominous way – is, as you'd imagine, best played through to the bitter, revelatory end.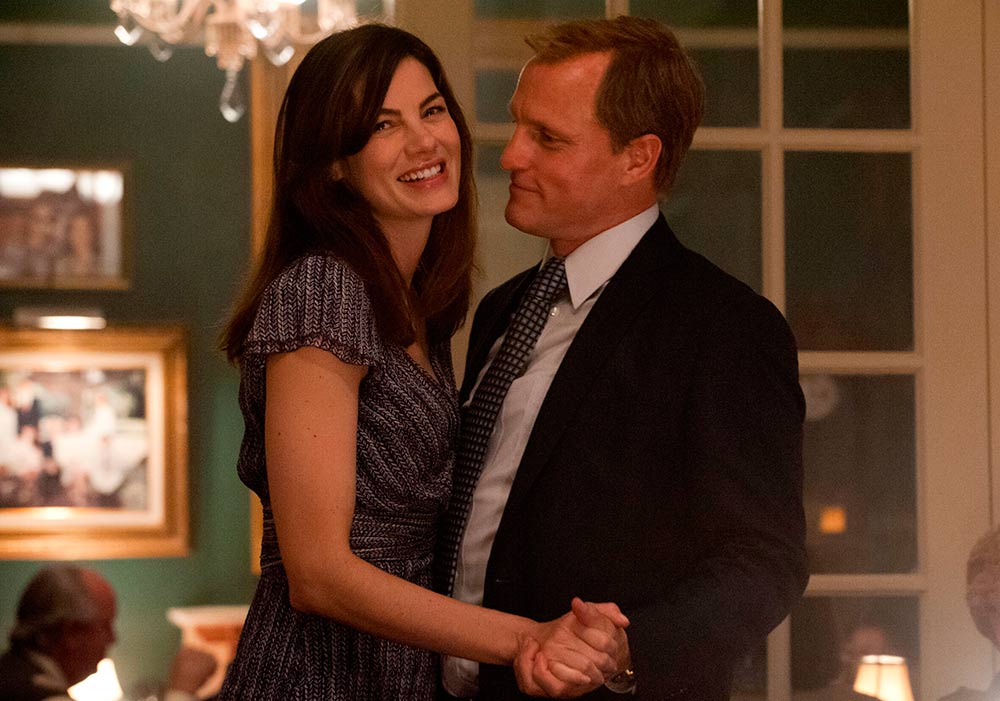 3. The Long-form Story Scheme – As a non-procedural series that only sees one case through (similar, on this level, with The Killing), the puzzle pieces of the whodunit are intricately portrayed on the back of show-stealing supporting/episodic characters with warworn, telling looks that burn their mark into our retinas. Interwoven with the two detectives' personal lives – not a new concept as far as made-for-TV murder mysteries go – this relentless digging through the muck of humanity infuses the main storyline with the moral gravitas that spills over into it. To see lewd, naive pictures drawn by Marty's daughter – an unrelated, typical case of peer pressure – will be that much harder to swallow as seen through his warworn eyes, but also that much easier to conceive of as packing a heftier punch. The  inextricable connection of the two – personal and professional – sends shivers up our spines.
Through different lenses – fly-on-the-wall, investigative camera, omniscient POV – and at different times over a period spanning almost two decades, we're afforded long unblinking glimpses both into Marty's marriage, which he takes more than one wrecking ball to over these years, and into Rust's consistent downfall. Without spoiling the end, what I can say is that the finale is singularly cathartic if you've lived through the tough times alongside them, without pausing for any reality-checks of your own. With the three-pronged time-hopping settling into a more linear pursuit, and with the whole canvas of happenings and emotions pooling along a shore that's now within reach, you won't falter as the show precipitously winds down to a conclusion. But if you're at the end of a day-long True Detective-binge, watching the chips fall and the rumble finally climax into a thunderclap will feel transformative, as it would have for Rust and Marty.
4. The Characters' Well-defined Voices – It's not just the two detectives vying for the "truest" title that gripped our attention, but also, to some degree, the women in their lives. Inviting the usual chaos we've grown to expect ever since Yoko Ono, Marty's wife Maggie (Michelle Monaghan) plays such a strong and, not least of all, touching female character that it's only the main story's quick-fire twists and turns, alongside the detectives' own powerful individualities that result in this show's overarching masculine feel. Maggie, who, by her own account, has been "navigating crude men who thought they were clever," provides the show with an anchor of normalcy – which Rust covets and Marty can't hold on to – and a third eye as it were, granting us some classy bit of clarity to contrast with the men's bullish near-sightedness.
From the Yellow King to Chtulu and a big chuck of the Bible thrown in for good measure, the internet's been abuzz with rumors tracking the symbolism in True Detective – but, for my money, it's the characters' idiosyncrasies that win the (binger's) day: Rust's self-perpetuating insight into his own mind, but lack thereof into his heart, Marty's sinful inattention to his family, Maggie's trying years as a "woman scorned" and her breakout from the pigeonhole. What an 8-hour eyeful of all this comes down to, perhaps, is a test of endurance, which, should you be willing to board the hell-bound contraption, is sure to deliver the goods – the very, very rotten goods that await the viewer at the end of a physically and mentally challenging maze.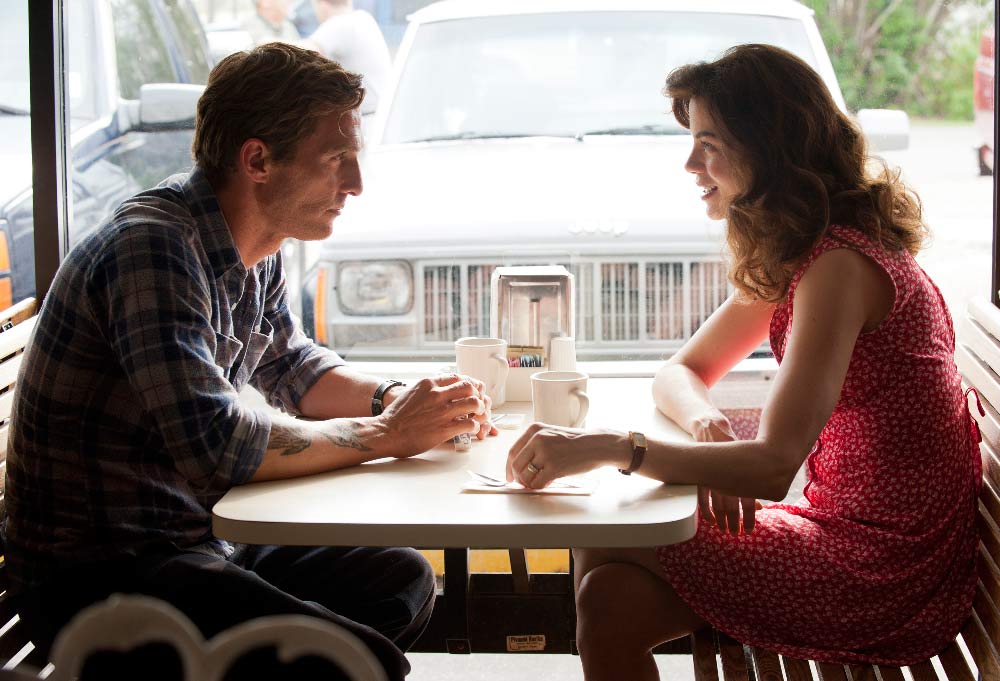 This show, much like Carnivàle, which my mind kept circling back to for some reason, is heaps upon heaps of madness that will both reward you and take its toll if you commit. At its most compact, 8-hour run, True Detective leaves a pretty indelible mark, complete with a few dozen quotable moments that might put life into (Rust's) perspective, for a while there at least. Embrace it, be confused, riled up, chocked up, come out thinking time really is flat and Death really did create it to grow the things that It would kill. The Mississippi mist will lift… in time –  then, watch it again before season two hits, let yourself be "trapped by that nightmare you keep waking up into,"  voluntarily, and hope the shot-callers won't pull it from the TV-scape which it's just added an exciting new landform to.