The second full day of movies at the Transylvania Film Festival got underway at the crack of… well, noon for me, with a flick from the always inspiring EducaTIFF section ran by Ramona Şărbu. Read on for my 3-movie scoop of the day and be sure to update your watch-list (and your Kleenex stash!) with these hard-hitting gems!
Regret (Spijt!) – The EducaTIFF program has made a point of, and a name for itself by, inviting kids along for the movie ride, and this year the tikes answered the call in droves. This Dutch PG movie I saw, however, was less about instilling the film bug in the young generation than pointing out how bullying is only effective when it's also participatory, inasmuch as the kids who turn a blind eye and the teachers who just can't be bothered to see all share the blame with the bullies themselves. Hidden under the sedate suburban setting that housed well-off teens, the educational and poignant Regret touched on this in a very trenchant way, making no bones about the often tragic ending met by bullied kids.
Sure, it was a bit hammy and corny at times, better to engage the pint-sized demographic I suppose, but, the TV-movie air notwithstanding, the audience were definitely hooked by the time lead actor Stefan Collier took to the stage to answer questions. When directed to raise their hands if they'd ever witnessed bullying behavior at their own schools, the whole theater instantly morphed into a tell-tale pin-cushion of slim, but determined, little arms. The very articulate 15-year-old followed up this short address at a different location, with an acting lesson for whoever cared to know about his career in the biz so far, and the seating there too barely accommodated the children's curious minds.
Love Is Strange – As if fast-forwarding through time to pick up from where he left off in 2012's Keep the Lights On, director Ira Sachs casts two of the best actors of their generation, Alfred Molina and John Lithgow, as newlyweds in this NY-set drama. 39 years into their partnership, they've been granted the right to get married, which the movie makes short work of right from the start. The kernel of the story, as is the case of gay-themed flicks nowadays, doesn't feel the need to dwell on their, and the gay community's, victory lap – it focuses, instead, on the family who love them… to a point, as it turns out. Last year's family-centered film at TIFF was the enjoyably frothy French dramedy Skylab, but, for my money, this one's just topped it.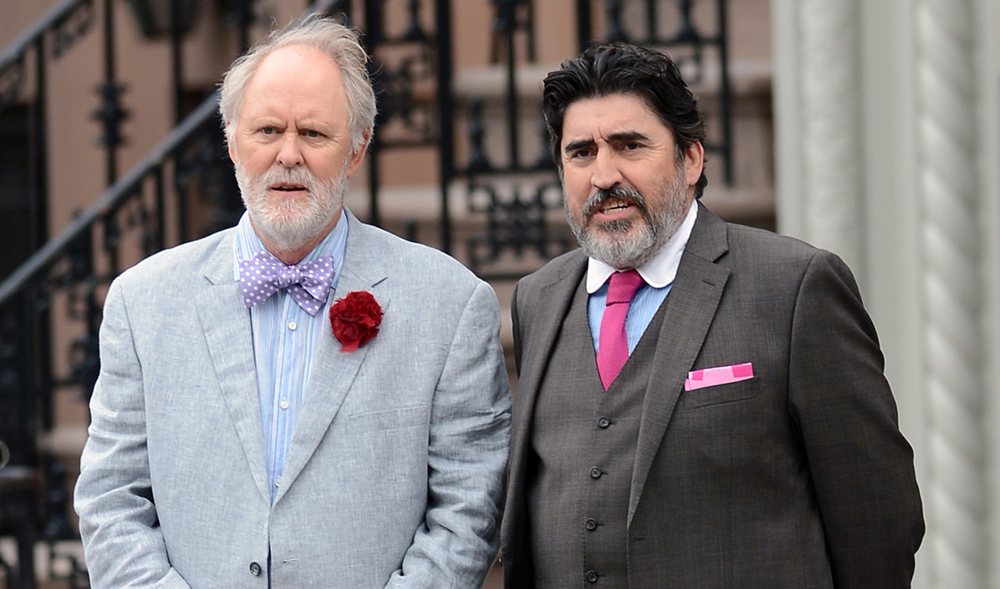 The strain that oldsters often put on their relatives' lives is portrayed here in such a way as not to vilify any of those involved. When all's said and done, after George's (Molina) unceremonious and to-be-expected dismissal from his bishop-appointed job, the couple's nearest and dearest know there's no use carping about why they can't afford their apartment anymore. Naturally, Ben's (Lithgow) nephew puts him up in the home he shares with his wife and son, but George has to make do with staying at his cop friends' place. The film warmly follows the two old fogeys as they try to get through their uneasy separation, leaving Lithgow ample room to develop his air-head shtick bouncing off of Marisa Tomei, who plays his work-at-home novelist niece. Though Molina holds his own as an oft-emotional, but mostly level-headed, music teacher whose love's always been unconditional, monogamous and undeterred by his partner's flings, I dare say Lithgow's tottering painter Ben steals the show. It's his dotty insightfulness, and tactlessness in stepping on the toes of Tomei's graciously tightly-wound character, that makes this a perfect dramatic counterpart to the more oddball, but equally great, Vicious.
Calvary – Screened as part of both the Eye for an Eye and the Ireland Focus sections, director John Michael McDonagh's darkly comical sophomore outing has officially taken a commanding lead in TIFF's popularity race, as far as I'm concerned. The Ireland/UK co-venture features a towering Brendan Gleeson (star of McDonagh's refreshing debut, The Guard) playing a no-nonsense priest who shepherds a small community on the wind-lashed Easkey coast. The craggy, awe-inspiring setting is glimpsed at, reveled in and given full play on the screen via crane, aerial and frequent traveling shots – which comes as a daunting, and fitting, companion to the chiaroscuro narrative.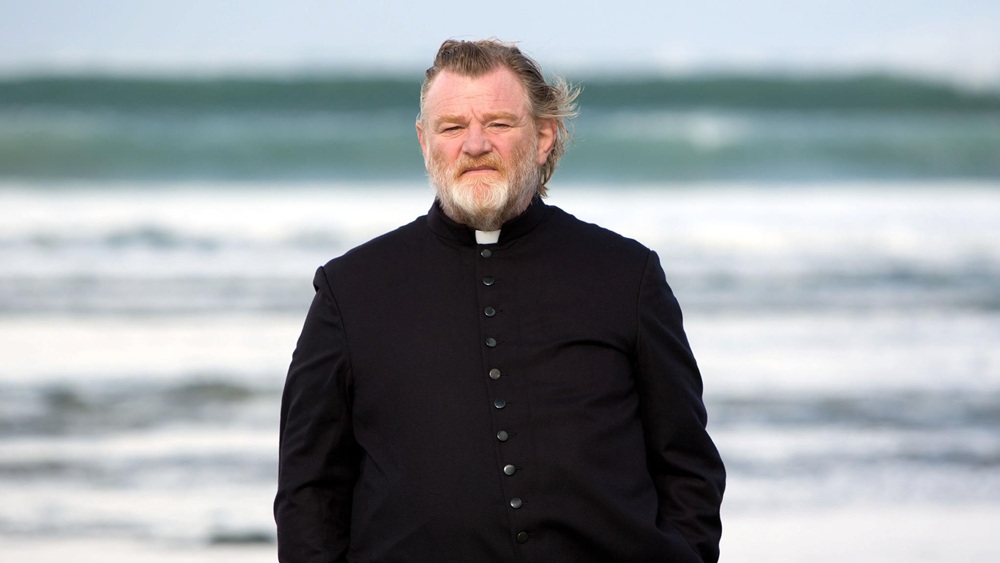 The story takes place over a week, with each day (marked chapter-style) bringing Gleeson's James closer to his death. We're told as much in the opening scene, when a man from his flock confesses, off-screen, that he was abused by a priest as a child and will enact his revenge on James because killing a good priest would come out of left-field. James, however, is more than a good priest who's "a little too sharp for this parish," as the adulteress Veronica, the cheekiest of his wards, notes – he's steadfast in his determination to save each and every one of their souls, and he's not pussyfooting around it either. Blunt, all in, endowed with a keen eye for the truth and a knack for phrasing it in a way that brooks no comeback, Gleeson's priest needs to do the best he can for both his flock and his suicidal daughter (Kelly Reilly at her most shattered, cynical and inconsolable), in the little time he's got left.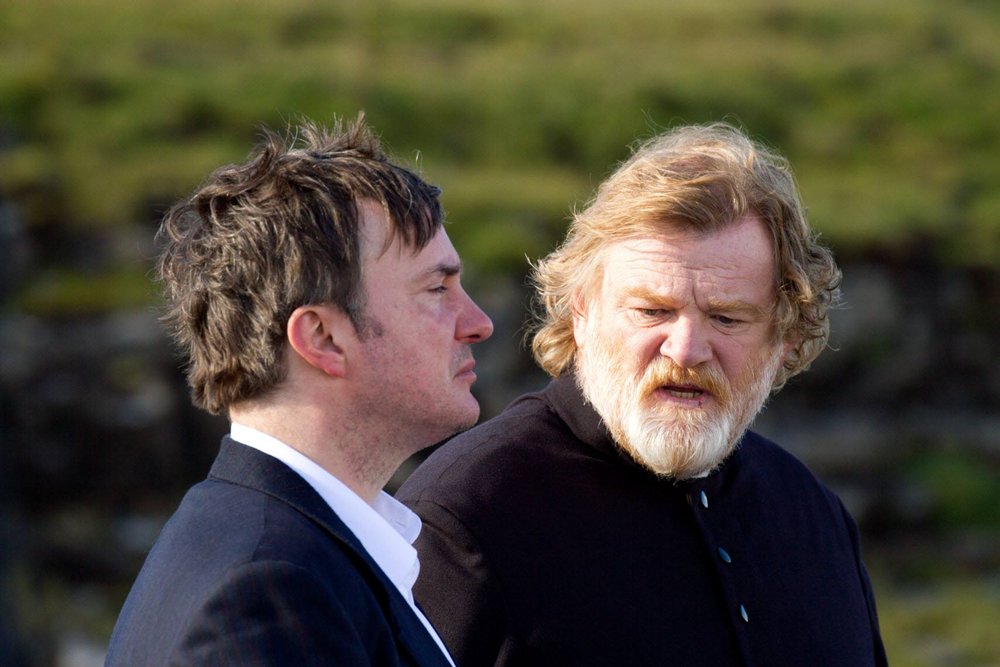 As the film develops and, ultimately, the priest's life unravels, we meet some of the characters that people the small village – all one of a kind, all more or less outwardly resisting what they see as his outdated claim of authority over their sinful 21st-century lives. The ensemble cast, well-known British actors the lot of them, are a treat to watch, as McDonagh's witty dialogue rolls off their tongues with the insightful, natural wisdom of simple folk. As for Gleeson himself, the role of a widower and former alcoholic who discovered his calling later in life fits him like a glove. In trying to be everything for everyone, while staying the course he was ordained for, he comes up with some interesting counters to the anti-Catholic discourse that's so rampant nowadays. With a brow permanently set to "frown," from the "weight of the world" he's carrying on his shoulders, James is no Adam Smallbone, but will his grasp on politics and rhetoric be enough for a last-minute pardon?