Berlin has a reputation to live up to. The city played a crucial role in cinema history. In 1895 the Berlin Wintergarten music hall became the world's first cinema, with the Skladanowksy Brothers presenting a series of short moving pictures for the first time ever. The original building was destroyed in a bombing during the war, but the name Wintergarten lives on, having been adopted by a variety theatre in Potsdamer Strasse in 1992.
In the 1920s, a golden age both for Berlin and film-making, the city was home to pioneering directors such as Fritz Lang and Friedrich Wilhelm Murnau, who were constantly breaking new ground in the still young art of cinema. Almost a century, and many political transmutations later, Berliners are still going out to watch moving pictures. What's more, they have plenty of cinemas to choose from. Although about 40 cinemas have disappeared in Berlin since 1990, leaving about 95 today, this decrease is less dramatic than in other European cities.
So, how have so many independent cinemas survived in Berlin, when multiplexes have all but killed off small cinemas in other areas of Germany and in many other European cities? As with most things, it's a little bit more complicated than it first appears.
First off, it is not necessarily true to say that cinemas in Berlin survived the advent of the multiplex. Countless cinemas, including the many old and famous Kinos that once lined Kufürstendamm, were indeed forced to close, unable to compete with the multiscreen cinemas that began appearing in all major centres following reunification. Particularly in the eastern part of the city these newer and bigger cinemas filled a gap in the market, providing a comfortable place close to home to watch the latest big budget films. So, which cinemas were left standing, and why? Not Kudamm's giants, but instead local cinemas, and often those with an alternative focus, playing the art house films that never made it to the multiplexes. This explains, partially, their continued survival. They offer something different: not just a cosier and friendlier atmosphere, but diverse programmes, featuring new international releases avoided by commercial cinemas, underground films or documentaries, older art house films and classics. A certain amount of Darwinism applies; in a competitive environment, diversity aids survival. This diversity is partly a choice, and partly involuntary. Competition for distribution rights for newly released films can be fierce, forcing cinemas to carefully curate their programme, helping to define their niche in the market and thus giving them a better chance of acquiring the films they want.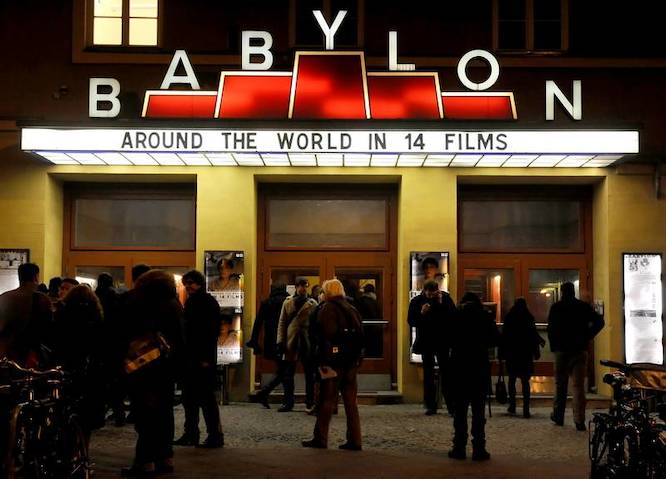 Secondly, the cinemas are not all stand-alone entities. Fourteen of Berlin's cinemas, including Babylon in Kreuzberg, Kino International in Mitte and Passage in Neukölln, belong to the Yorck Group, an independent cinema chain. It might sound paradoxical, but it works. The Yorck cinemas have had stable numbers in the last few years, and the director of the group, Georg Kloster, maintains that this would be impossible without their regular customer base, who they continuously try to cater for. The Yorck Group also has the advantage of being able to acquire new, in-demand releases from distributors for its most profitable cinemas and subsequently screen the same films in its others. Kloster claims it is very important for his cinemas to distinguish themselves from the mainstream of the industry. He points out that they compete less with the blockbuster-cinemas than with the huge variety of cultural events the city also has to offer. This is a valid point, and something that cinemas are constantly working to overcome. However, the presence of large audiences for cultural events in Berlin, with its international reputation as a hub for the arts and creative industries, is simultaneously a source of strength for the independent cinema culture here. Speaking from experience, Berlin is the only city in which I've seen adverts for theatre festivals shown before a film. Naturally there is competition for audiences, but there are also valuable links and cooperations between different art forms and industries.The culture of innovation, experimentation and entrepreneurship in the arts that exists in Berlin is one in which local cinemas that show late night horror films or B-movies to a half empty room are embraced. Surveys have shown that most Berliners don't go to the cinema more regularly than people living in other parts of Germany, but it is the diversity of their tastes that facilitates such a lively and mixed environment of cinemas and programmes.
It's always festival time
In the last year about 70 film festivals took place in the city, from the reknowned and glitzy Berlinale, to the city's own version of the Uranium Festival, the world's first festival for films on the topic of nuclear power and radioactivity. Safe to say, festivals contribute significantly to cinema-going numbers in the capital, and also help to strengthen the sense of community, or more accurately, communities, in the film-going culture of the city. Countless festivals celebrating the cinema of certain countries or regions, from Poland to Hong Kong to Australia, have found a home in Berlin too, connecting not only cinema-going communities but also those interested in the various national cultures represented in the city.
Cinemas such as Babylon at Rosa-Luxemburg Platz and Moviemento in Kreuzberg have, over the years, developed relationships with multiple festivals, and have consequently become social hubs for film-lovers, places to go not only to see films but also to hear from the film-makers, join a discussion, and socialise. These relationships are mutually beneficial in terms of visitors; regulars to the cinema might be tempted to check out a film at the festival, and festival-goers may return to the venue during its regular programme.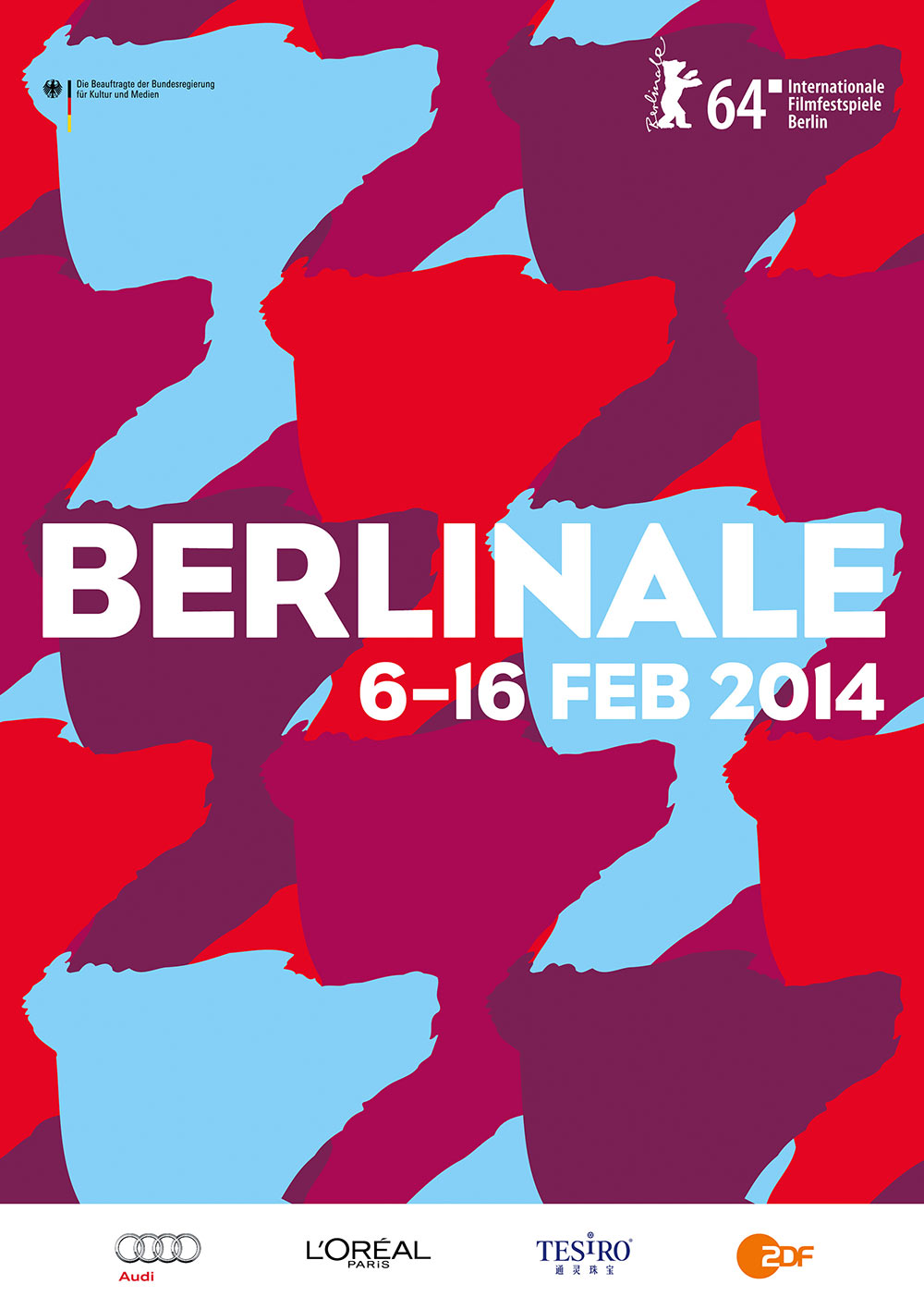 Digital Love?
Another consideration is the switch to digital projectors. It's not cheap, costing in the tens of thousands of euros per projector, but in the last number of years a combination of federal and state money has funded such retrofitting in smaller cinemas, and specifically independent cinemas, as a political recognition of the importance of maintaining diversity in the German cinema landscape. The European Cinema Support Fund also provides funding to art house cinemas that want to go digital. Unfortunately, those slightly bigger arthouse cinemas with a larger turnover fall in the economic gap between the small, funded cinemas, and commercial cinemas, meaning that they are threatened most by the prohibitive costs of upgrading to digital. For some people, however, the fact that some cinemas still operate with film rather than digital projectors is all part of the charm that keeps them coming back. There's a closer connection to the tradition of the process, and the reason it's called film in the first place. One avid cinema-goer told me she savoured a particular moment after a reel broke during a showing when the technician, after getting things up and running again, was focusing the image on the screen. In cinemas with digital projectors, she looks back into the usually-empty projection room, and quietly regrets that the growth of digital has taken a lot of human technicians out of the equation.
This is the Place
An important sign of the health of independent cinemas in the city is the range of people who go to them, or rather the range of reasons that they go. They could be people living locally, who go either out of convenience or because they prefer to spend an evening out in their local neighbourhood than travelling further afield; people who want to watch international films in the original language, rather than the dubbed offerings at multiplexes; or people who can't find the films they want to see elsewhere. Not insignificantly, given the numbers of Berliners living in poverty, they could be people not able or willing to pay the peak time ticket price in a multiplex. With some exceptions, Kiez Kinos and art house cinemas still offer the best deals, whether it's a 'Kinotag,'  when tickets are cheaper, or an offer of membership, for instance at the film institute and archive Arsenal in Tiergarten. The one thing they might all have in common though is that they are film-lovers. They're not just trying to kill a Friday night, they really care about films, and they care about cinemas too.
There are a few additional factors that might give Berlin the edge over some other EU cities. Primarily, rents that remain relatively low in comparison to other EU urban areas, and the presence of strong German cultural funding, both federal and private. However, it seems that independent cinemas are still alive, although threatened, in cities all over Europe. These cinemas are hardy, but don't always receive much publicity, mostly because of the nature of how they work: they provide a local service for local film-lovers. In Rome and London – the latter a city with terrifyingly high property rents – film clubs that show movies in alternative venues are the thing to be at; in Paris it's the art et assai cinemas which have to fulfill certain criteria such as promoting independent films; while in Vienna the cinema lounges, which combine extra-cosy screenings with a proper bar or cafe, are hugely popular.
If they are going to survive, independent cinemas have to be something more than just a place to see a film. For some, it's the curation of the programme which is essential, for others the events or talks that they organise, the spotlighting of particular directors, or perhaps the decent bar where you can hang out after the film and debate everything from the cinematography to the score. As long as there are films there will be places where people get together to watch them. And, thanks to an unusual conjunction of past politics and current geography, Berlin isn't running out of space (or film-lovers) any time soon.
Watch this space for a follow-up article with a list of various independent cinemas in Berlin worth visiting.