Amidst the general craziness of the Berlinale and the frantic running around from screening to screening, it might be easy to overlook "Books at Berlinale", a platform where the writers and publishers of 11 shortlisted books pitch their stories to an audience of producers, in the hope of adapting the book into a film. One of those books is the exciting adventure-packed YA novel called Storm Sisters by Mintie Das scheduled published later this year under the auspices of the Finnish company, Rovio Entertainment.
The Berlin Film Journal sat down with writer Mintie Das and Laura Nevanlinna, the Publishing Director of Rovio Entertainment, to talk about the project.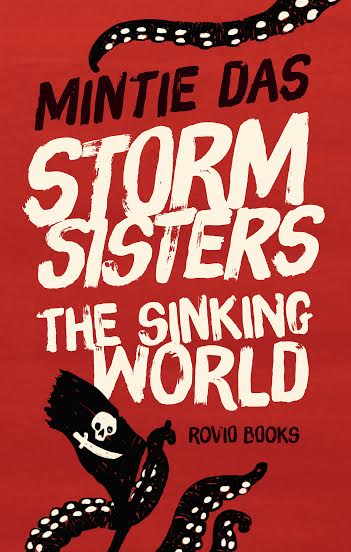 What is the premise of the book?
MD: The premise is that five girls ages 11 to 17 sail the high seas in the 1780's and they're actually disguised as girl pirates as they search for the answers and the clues behind who murdered their parents. They hide their secret identity as members of an ancient guard called The Storm. Obviously from girl pirates to that, there were a lot of layers. In particular, when the concept was given and some ideas to work with, I just thought epic. As we started telling the story there were so many layers and twists and turns and so many places to go. We've always envisioned this as a series. I think adding the mythology and the mystery allows this story to be told through many books.
How did the relationship between Storm Sisters and Rovio Entertainment come about?
LN: It all began with a very fortunate brainstorming session at the Rovio Book unit, which is the publishing arm of Rovio Entertainment. We started talking about this concept of girl pirates, and how that's never been done well or at all. That was something we wanted to bring forward. Mintie was familiar to us from an editorial project, and we knew that she was in the right frame of mind to work with us. When we started collaborating we really felt that she was the right person to be in this world and move forward with it.
MD: For me it was a dream project, because it was a chance to write and the idea of girl pirates was so exciting. Rovia Books, particularly the editorial team, was so encouraging and let me run with it. We came up with a really great story world with really rich characters.
LN: Then a colleague of mine said that this should be a feature film. That stayed as an idea, and when the "Books at Berlinale" application came in, we decided that this is the perfect opportunity for us to look into the possibilities to make this into a film. We do have the biggest animation studio in the Nordics at Rovio, so we haven't really put our feet in the water for a live action film. So this was our first offer to get to see how that would work. When we were shortlisted for the books at Berlinale, obviously we were thrilled.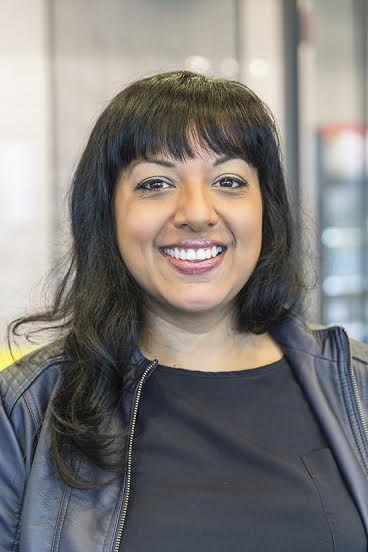 When is the book being published?
LN: We do not publish ourselves, but we sell the rights. The first country to publish is going to be Indonesia in the spring. In the fall it's coming out in French, Hungarian, and then in Finland by the publisher of Harry Potter. That is how the book moves forward. Of course, we are also now in the process of selling the rights, so once we get more publishers on board we will extend the publishing program.
Is there a second book in the making?
MD: Yes, I'm working on it right now. It's called The Frozen Seas and this takes our girls up to the Nordics, an area I'm getting to know well. When I was writing the first book, The Sinking World, I was traveling through many countries every month. I had a first draft, but then I took a trip to Asia, and I wondered what it would be like for these girls to travel there in the 1780's. There is a dark element in there, and the editors were really open to the idea of things getting darker. I definitely bring a lot from my own experiences, and my own memories.
What's the process like at "Books at Berlinale"?
MN: Yesterday we went to a practice pitching session, where we got to meet the other finalists.
LN: Tomorrow all the books that have been shortlisted for "Books at Berlinale" are then being presented in a pitching session to producers, and everyone of the 11 finalists get to talk about there project and after that we sit down with producers to discuss potential cooperation opportunities. That's pretty much how it works as part of the co-production market.
MD: What is great is that you specifically meet the producers that are interested in your film. You find the person that sees the potential.
LN: Yes, it's not random
How are you envisioning the film itself to look like?
LN: If we think of film adaptations of books, there are two ways: one way is to go very literally by the book and other way is to take the themes and move them forward, and I think that, in our case, either would work. It's a fantastic story and what I would wish to remain is the fact that it is a high action drama meets coming-of-age story and the fact that it's told in a contemporary voice. We don't see this as Downton Abbey on the sea. We are looking at it like Spice Girls meets Pirates of the Caribbean.