As the Berlin Feminist Film Week starts again this Friday for the second year, the Berlin Film Journal caught up with founder and programmer, Karin Fornander. The goal of the festival is to support and provide a platform for female filmmakers, and aims to be inclusive for all, with a varied program of features, shorts, documentaries, talks and events. 
What was it that inspired you to establish the Berlin Feminist Film Week?
It all started with a series of feminist porn shorts shot by various Swedish filmmakers which I wanted to show together with Mobile Kino as a guest program. I am from Sweden myself where feminism is a big topic and where explicitly feminist filmmakers aren't uncommon. Once I started looking into feminist films, I realised that there was so much out there and luckily my in-between-jobs status at the time allowed me to put time and effort into creating a full festival instead.
How does this year's festival differ from the first Berlin Feminist Film Week that was held last year in March? What have you adapted, and what has been built upon?
Well, the first one, and this is one, is the very definition of DIY. I have no real experience in organising events and I am not a filmmaker myself, so a lot of it is was learning by doing and still certainly is. My expectations last year were modest, I was hoping that people would be interested in the idea and show up and luckily they did! We have added more films, more speakers, a panel discussion and new venues.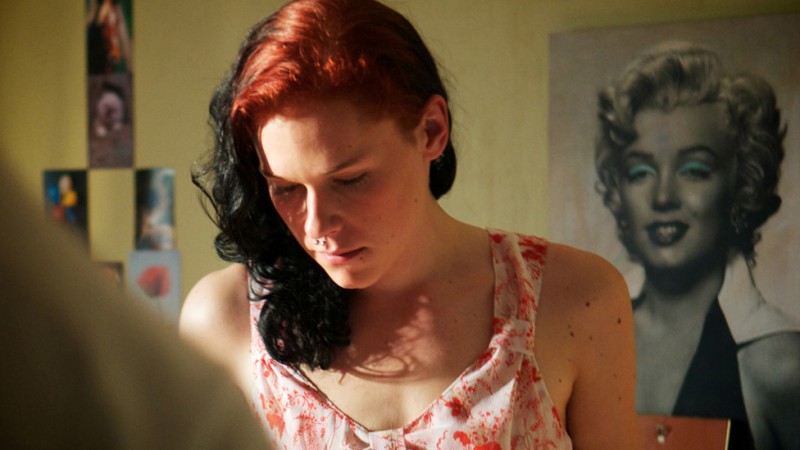 How did you go about selecting the films for this year's program?
I decided straight after the last festival that we would repeat it so I have constantly been scouting and collecting films which I wanted to screen. We try to have a good mix of documentaries, fiction, more or less political topics and short films. We also had quite a few submissions coming in and therefore had a great selection served to us.
You have stated that it is important for you as a festival to be inclusive and accessible for all. How have you gone about enacting this, and why is intersectionality such an important issue in feminism?
I think film is very accessible for most people and you don't need a PHD in Gender Studies to be able to feel included and understand the feminist dialogue taking place. I am hoping that every one of our guests feels comfortable asking questions and engaging in discussion without feeling that they have to ask 'supersmart' questions. Intersectionality is important because we all experience different kinds of oppression and that is important to take into account. A white straight woman with a middle-class background certainly will not have the same experiences or face the same issues as someone who has to deal with racism, homophobia or class issues. I know we can improve in this area and I am looking to work harder on this moving forward.
As women in the art and film world are continuously denied a platform where their voices can be heard, how does it feel to be providing and creating a supportive space for female creative expression?
It feels good. I know I am not the Berlinale so the impact is modest, but if we can offer a space for female creatives that is great and exactly what I wish for this festival. I appreciate every single submission and email we get!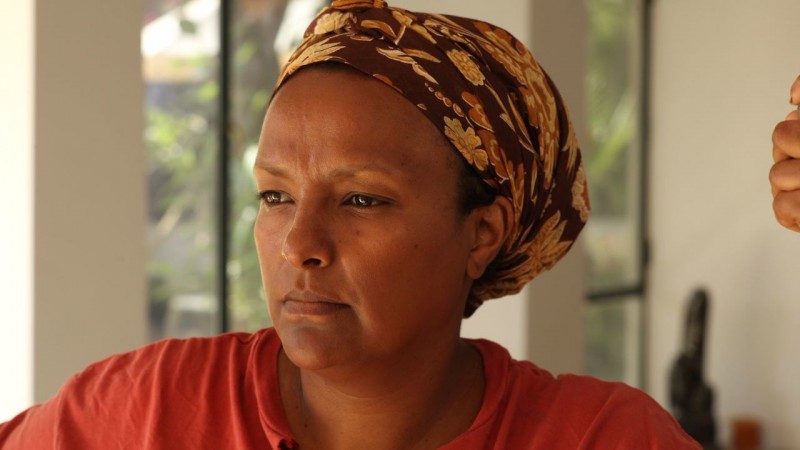 Which female artists and filmmakers do you feel have influenced you the most in your life, and inspired you to carry out the work that you do?
Here is a very diplomatic answer to this one. This festival is probably just as much about feminism as it is about film for me and I think I have been more inspired by the feminist movement, and how the feminist discourse in Sweden has made its way into popular culture than one filmmaker in particular. However, I keep meeting all these amazing people through the festival and I can honestly say that everyone involved, filmmakers, speakers and activists, inspire me and make this job a pleasure!
Through the festival you have been able to create a real sense of community and collaboration amongst women filmmakers and artists. How important do you feel this is in regards to feminist creative practice?
The community sense is one of the most enjoyable things about working on this project. We don't really make any money from this event, but the amount of amazing people I get to know through this makes it worth any minute of hard work! I am overwhelmed with the support and I really hope that people feel included in this project. Without our audience we obviously would not exist.
Do you have any ideas in regards to how you'd like to develop the Berlin Feminist Film Week in the years to come?
I hope to be able to do it annually and maybe add an award, just see where it goes. As capitalist as this may sound, I would love to maybe be able to actually pay myself and the team a little so that we could focus on the program more, rather than having to do lots of night shifts to support ourselves. But most of all I just hope that people will continue to enjoy it and that activism in this form will make a difference in helping us move forward.
The festival runs from the 6th – 13th of March at various venues around Berlin. For more information, and to see the full program, please check the festival website at berlinfeministfilmweek.com