Through what portal do we enter a film? Unlike Orson Welles' famously complex crane shot at the beginning of Touch of Evil or Wim Wenders' strikingly aesthetic, desert panorama at the beginning of Paris, Texas, the opening shot of Toni Erdmann is neither technically elaborate nor visually spectacular. Yet the film's opening is perfect, allowing us entry into the mood, the pace, the themes, and the aesthetics of this simultaneously subtle, outrageous, and gentle film.
We are confronted with the street-facing façade of an ordinary house.  The camera points obliquely toward the front door but not at it, the middle of the screen dominated by a plain, white stucco section of wall. The composition doesn't reveal any object in its entirety or provide us with the feeling of a privileged view of the setting. We see the partial skeleton of a wheeled cart, two garbage can lids, the front end of a bike, random plant leaves, and the uppermost handle of what may or may not be a broom. Even the object most suggestive of imminent action, the closed front door, appears at an uncomfortable angle and takes up little of the frame.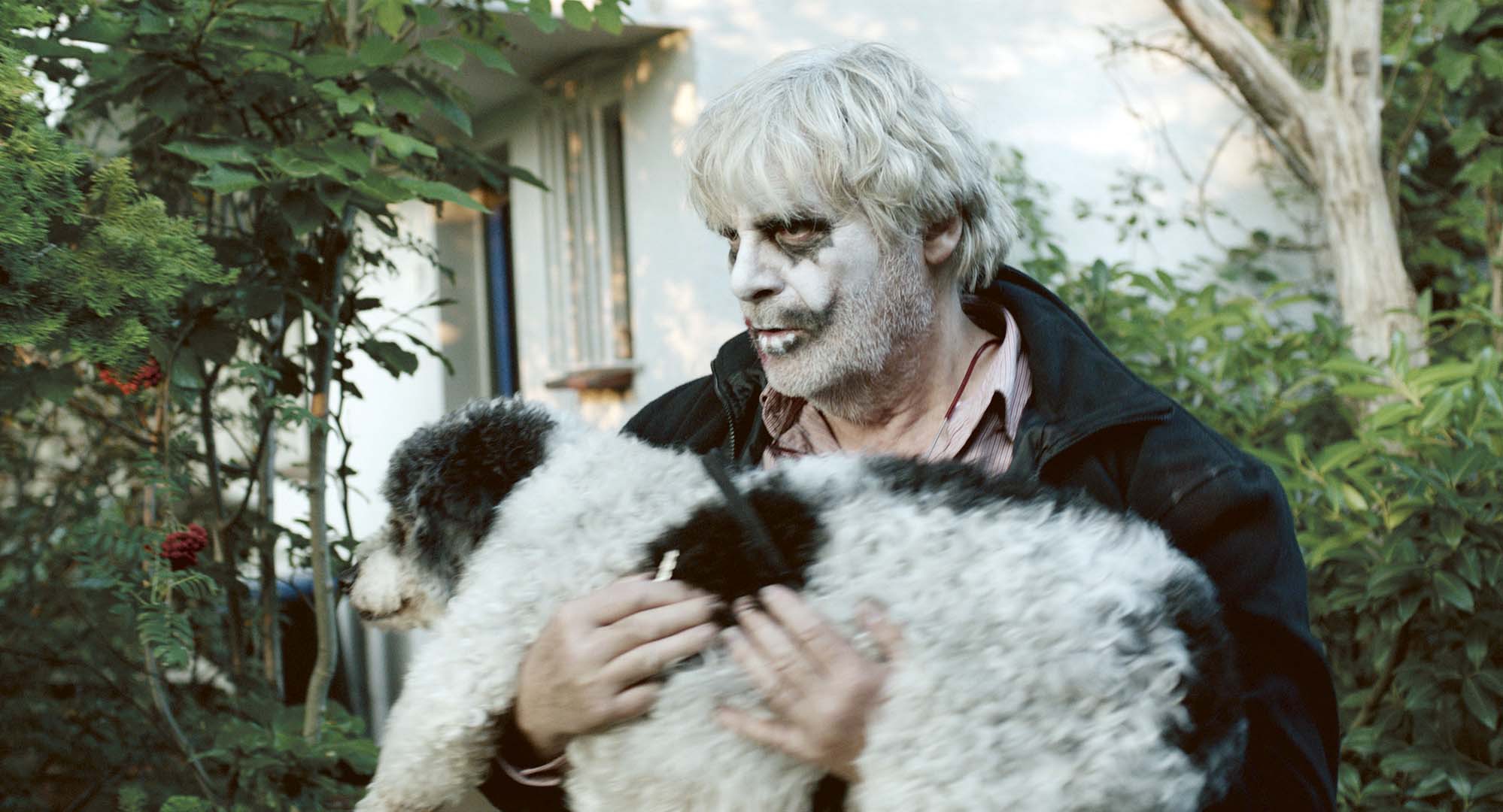 This empty space begs to be filled with a beginning, but then nothing happens. The static shot quickly reveals a bit of trembling, the handheld camera making us aware of our presence as observers and simultaneously, the uncertainty of our observation. The next revelation is pace – the threshold remaining empty of action for almost 30 seconds, a long interval in a medium where directors are always racing against unforgiving limits of running time. It might take a little longer for us to realize that our search for mood is a bit more strenuous because of the absence of music or other non-diegetic sound.
All of these factors are only strengthened by the first sequence. The exchange between Winfried Conradi and the man from the package delivery service provides an uncertain foothold in both character and point of view, giving us little clue as to what we are to feel about it all. When Conradi disappears into the house to get his brother 'Toni,' then returns in an all-too obvious disguise to sign for the package as this imaginary brother, we feel the awkwardness of the attempted prank. We can't help but notice the deliveryman's tentative reaction. Is this guy crazy? Am I supposed to laugh or get the hell out of here? Looking at Conradi, we see a failed joke, transparent to the point that he is apologetic about it to the stranger. The camera remains unprivileged in its ability to see and know all. Rather than following Conradi when he disappears into the house, we are presented with the back of the deliveryman's head. Waiting and wondering.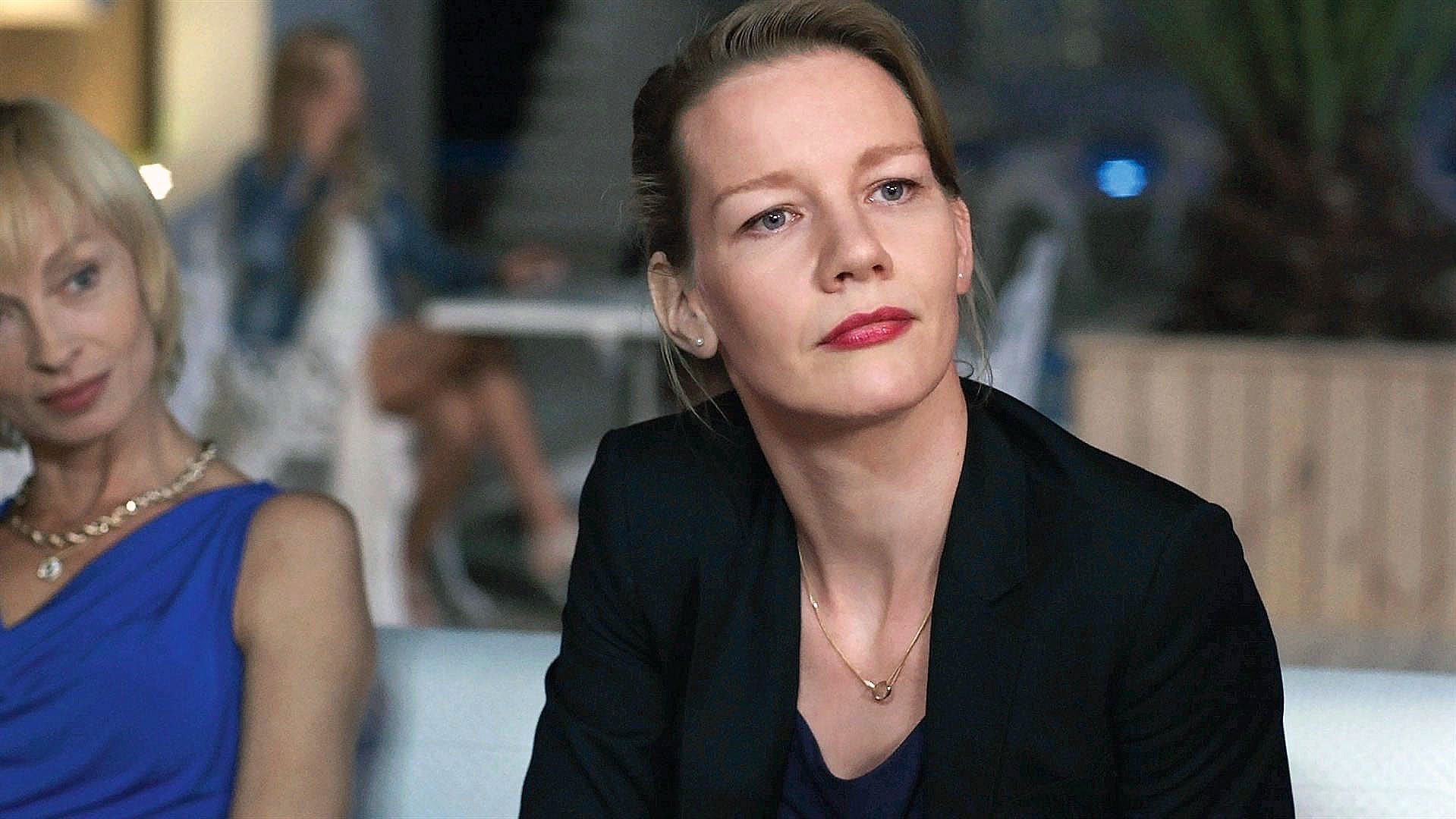 This is the way that the film Toni Erdmann works. As in our everyday experiences, where we see bits and pieces of people's lives, here in the film, we see awkward patchwork fragments and gaps. We try to figure things out.
The pace, absence of musical cues, and reliance on actual sound; the helplessness of characters caught in their alienation and their lack of escape strategies—all of these characteristics bring Eric Rohmer to mind. Like Toni, Rohmer's characters are admirably rebellious yet socially inept, much of their time is spent wrestling with their own inadequacies as it is with the evils they see in society.
Take for instance Rohmer's protagonist in The Green Ray who sits with new acquaintances at dinner, and when offered a dish, announces that she cannot eat it because she is a vegetarian. Relentlessly awkward in her manner of communication, she launches into a long, almost angry argument on vegetarianism and the wrongness of eating meat. Later, when a friend wants to fix her up with a one-night stand, she seems to go along with it but then abruptly refuses. While Rohmer leads us to identify with her refusal, we are left to watch her painful, often embarrassing struggle to express herself or act decisively.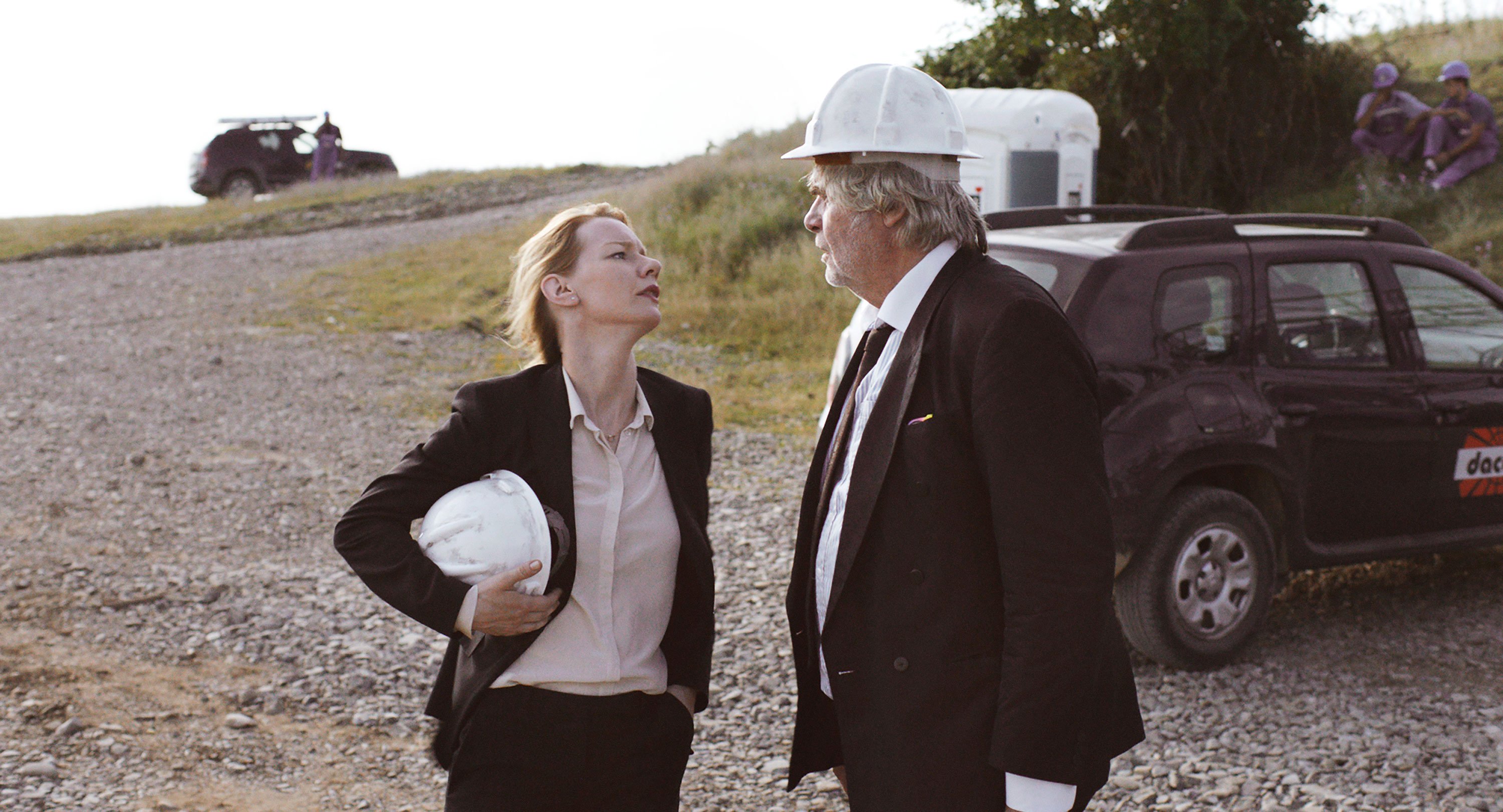 As with Delphine, much of Winfried/Toni's behavior is cringeworthy, and we often wish he would just not do what we know he is going to do next. Or rather, that he would do it differently. At the same time, we are led to admire his rebellion against the lack of authenticity or morality he sees in the world around him. He will not silently observe or subtly try to make things right. He will intrude, disrupt, and annoy, unable to get his point across in any other way. The miracle in Maren Ades film, as in Rohmer's films, is that she succeeds in making us wish for Toni's success despite the awkward or embarrassing manner of his attempts
This is not a conventional narrative—there is no exposition of a situation followed by complication, crisis, and a seemingly open-ended happy resolution. Our tension lies in waiting for the characters to experience some key epiphany, internal resolution, or state of social connectedness that will put them at rest. However, even when such an experience arrives, we're told that it will have no final resolution, but only a 'moment' to be remembered and held fast.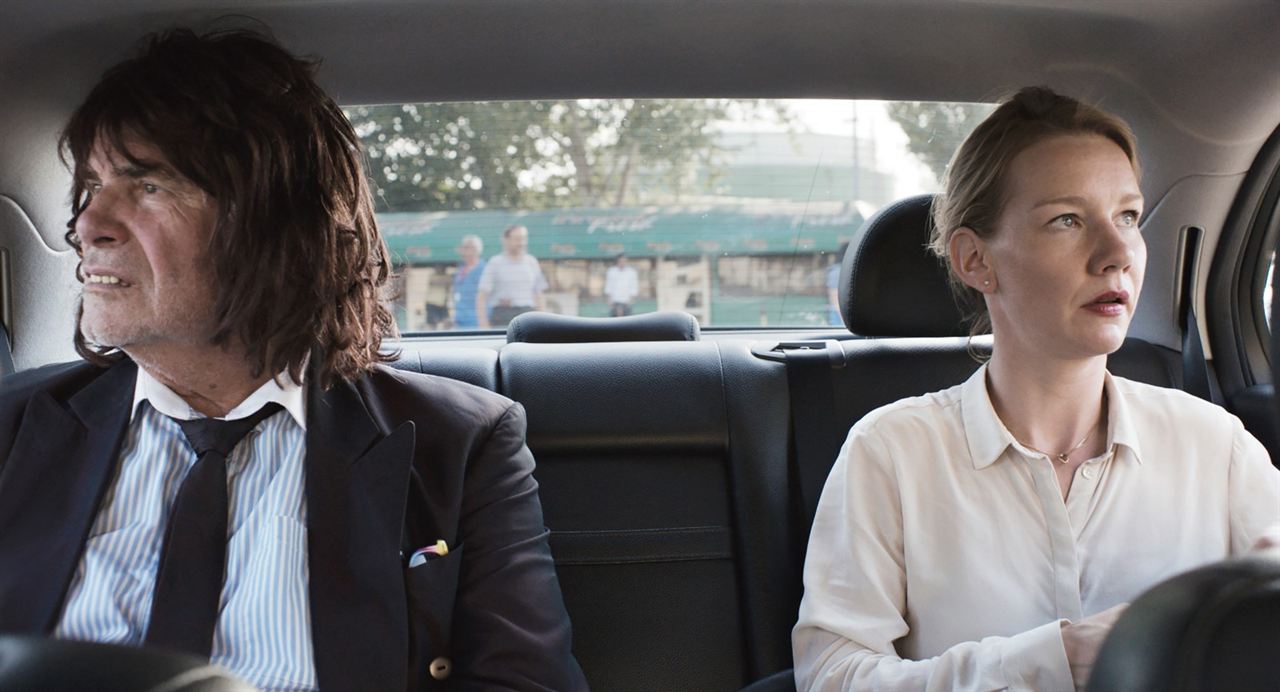 Watching Toni Erdmann may feel odd to viewers who have been inundated with twitch-generation fast-paced edits, dramas of extreme crisis, or dialogue filled with snappy one-liners. Not that this film is tame or without its absurd extremes. Toni transgresses social convention, confronts corporate deception, and lays bare social inauthenticity. His pranks are completely outrageous and often hysterically funny. However, rather than being portrayed as the master of disguise, the clever hero, or the charming conman, we see him as a bumbling reminder of the failure of society as a whole. At times we might be distressed by the way he tries to influence his daughter's lifestyle and her values. Is she better off lost or found? Will he ruin her life or save it? Or neither?
Maren Ade isn't the only contemporary filmmaker to challenge cinematic or storytelling conventions. The long, slow pace of Alexander Payne's Nebraska (2013) or the quietness of Jim Jarmusch's Paterson (2016) challenge impatient wishes to be entertained by the fast and furious and also give us characters whose challenges or desires cannot be resolved or gratified within the space of movie. She is, however, the first filmmaker I've seen in awhile who so distinctly connects to a European tradition that is artistic yet down-to-earth. She is also one of the few storytellers who can so thoroughly exasperate and charm us with characters about whom we must retain a significant amount of ambivalence.