If you've never heard of Before Sunrise, you might have heard of Richard Linklater. Most recently known for his nine-year love child Boyhood, Before Sunrise is a classic Linklater movie from the mid-nineties about two strangers who meet on a train, explore the beautiful city of Vienna together, and consequently stir the romantic nomads that lie buried deep within our hearts. The simple, yet beautifully written film explores human connection at its most fundamental; something we are continually searching for, and still confused about when we discover.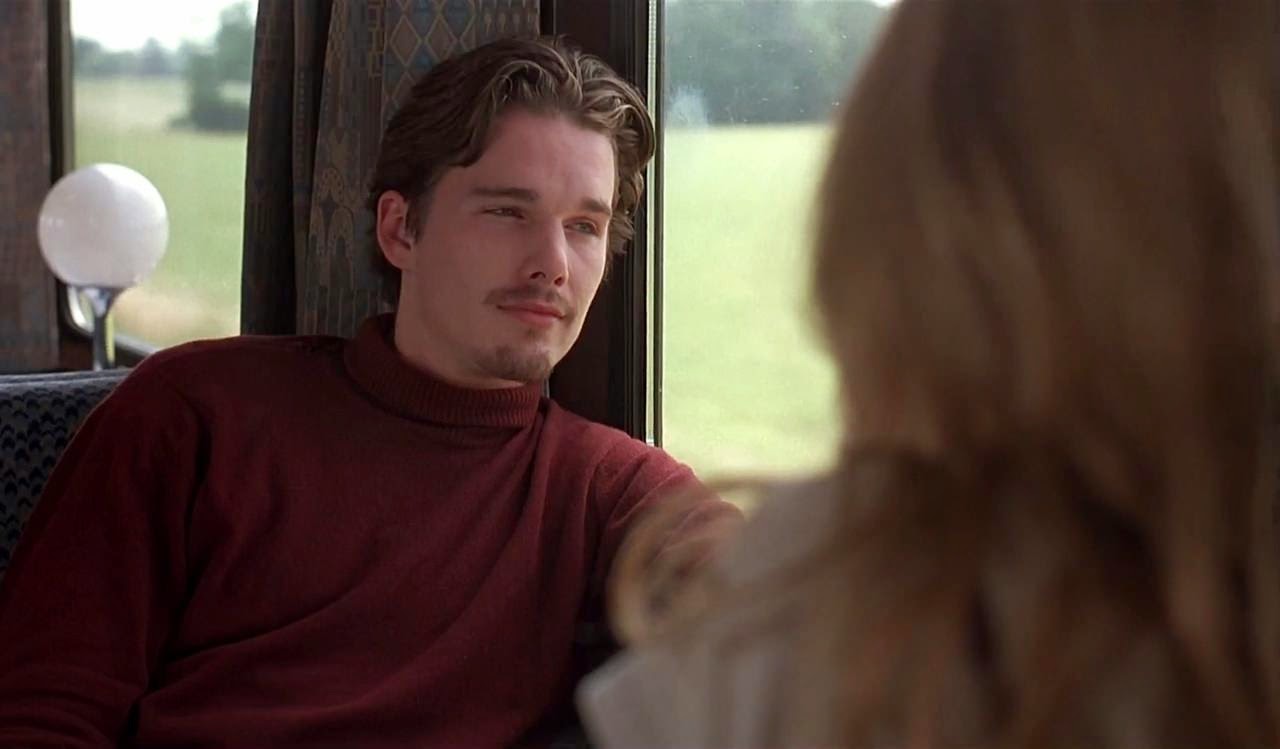 In the movie, Jesse (Ethan Hawke) and Celine (Julie Delpy) meet on a train coming from Budapest which is making its way to Paris, and which conveniently stops in Vienna. European romances, especially when traveling, tend to be the secret fantasy of many travelers. While most never encounter this type of love or connection during their travels, Before Sunrise acts as a sort of fantastical salve by riding out the story out for us.
However, the film not only makes us ache for what could be, but perhaps reminds us of what could have been. It resonates through triggering memories of past loves, 'what ifs', and missed connections. Jesse says in the very beginning of the movie as he tries to convince Celine to get off the train with him:
"I wanna keep talking to you, I have no idea what your situation is, but I feel like we have some kinda connection… Jump ahead ten, twenty years, okay? And you're married, only your marriage doesn't have that same energy that it used to have, you know? You start to blame your husband. You start to think about all those guys you met in your life and what might've happened if you picked up with one of them, alright? Well, I'm one of those guys. That's me. So think of this as time travel, from then to now, to find out what you're missing out on."
In this moment, Jesse voices the universal truth of regret. Of those instances where we feel we could've done more, or that we should've done more in a moment long since past.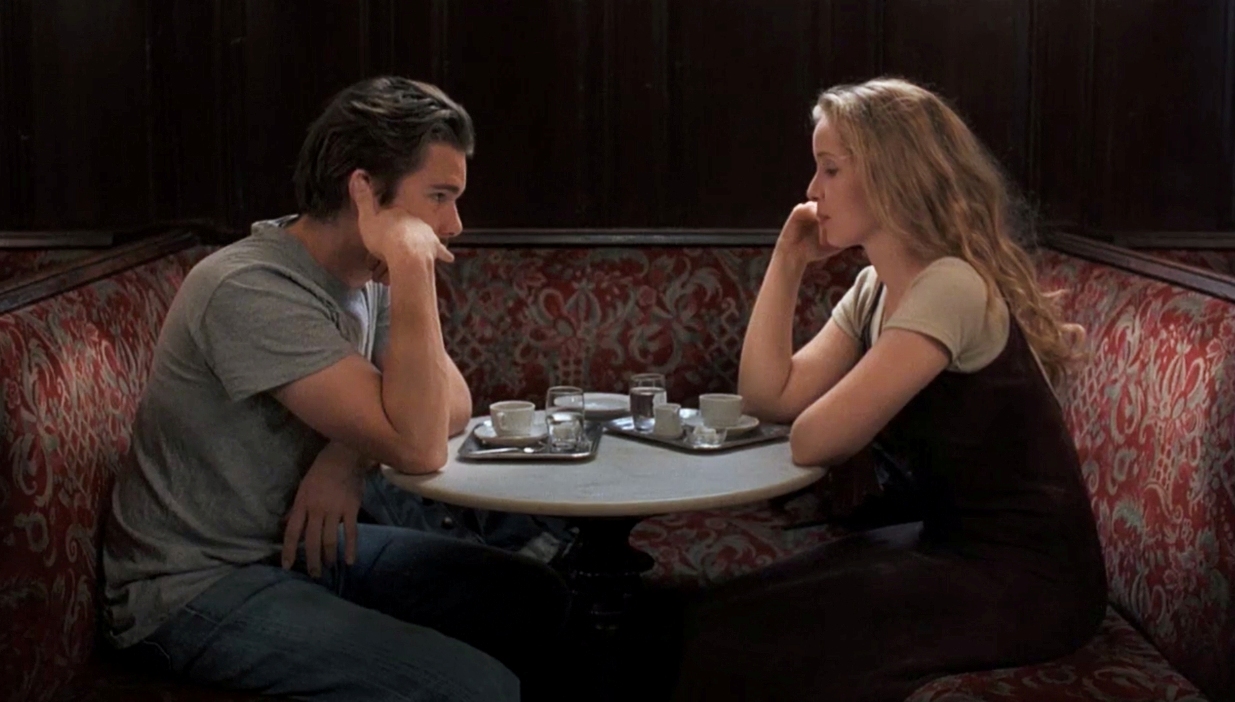 Before Sunrise was made in 1995, yet new audiences continue to fall in love with its love-struck protagonists. So, what is it about this particular fleeting human connection forged aboard a train that resonates so resolutely with its viewers? Jesse and Celine speak to something beyond themselves; they speak to a yearning for understanding and affinity. To someone who meets us where we need to be met.
The movie is peppered with references to their not-so-fortuitous timing. They meet on Jesse's last night in Europe before he must return to Vienna to catch a flight back to America. With this set-up, Linklater strategically has the characters question whether their limited time together makes their connection stronger as they find themselves cloaked within a magical sense of preemptive nostalgia. By providing them with a finite horizon line, Linklater creates a potent catalyst for a timeless love affair.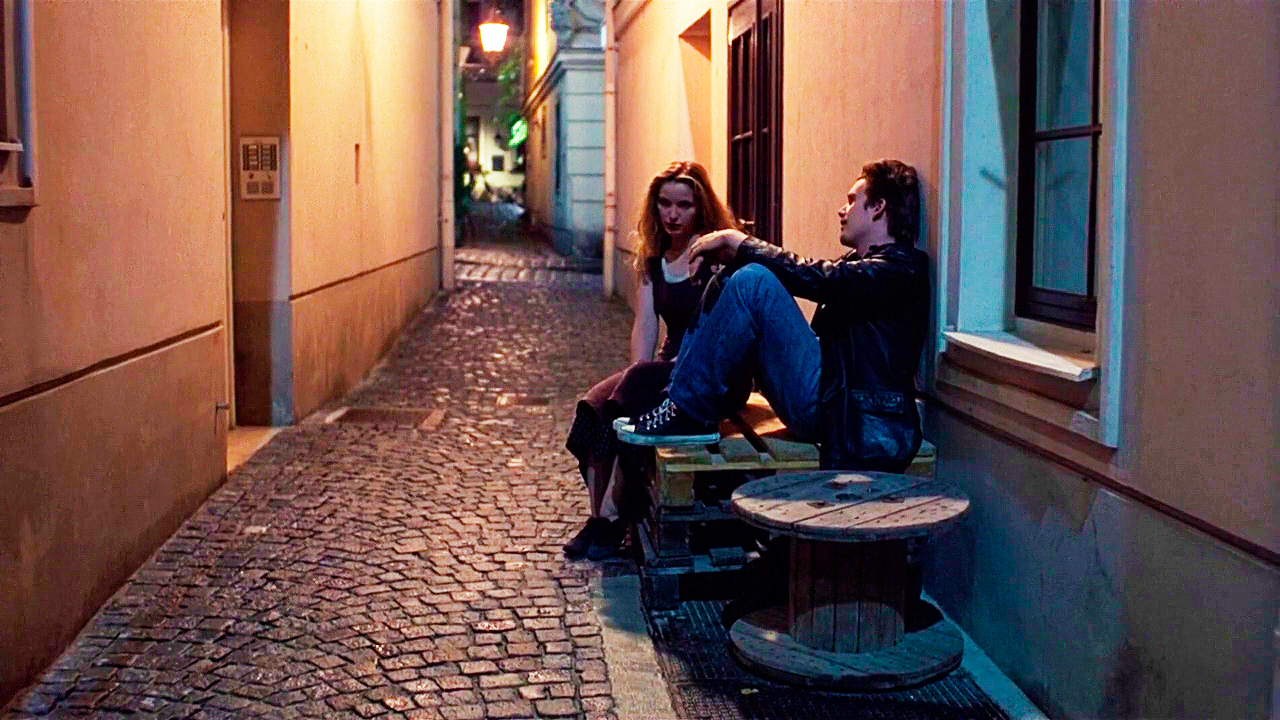 This romantic notion of the infinite being integrally linked to the finite is wonderfully elucidated in an anecdote Jesse relays concerning the experience of a friend who has just witnessed the birth of his child. As his friend watches his newborn baby take his first breath and experience the world for the first time, he finds himself unable to shake free of the thought that he is looking at something that one day, will die. He finds himself staring directly into the void of impermanence for the very first time.
Perhaps if we truly looked at everything as finite, and viscerally understood the temporal nature of the world, we would value our every moment as Jesse and Celine value their one night together. Maybe if we looked at everything like Jesse's friend looked at his newborn baby, we would understand how precious and valuable life is.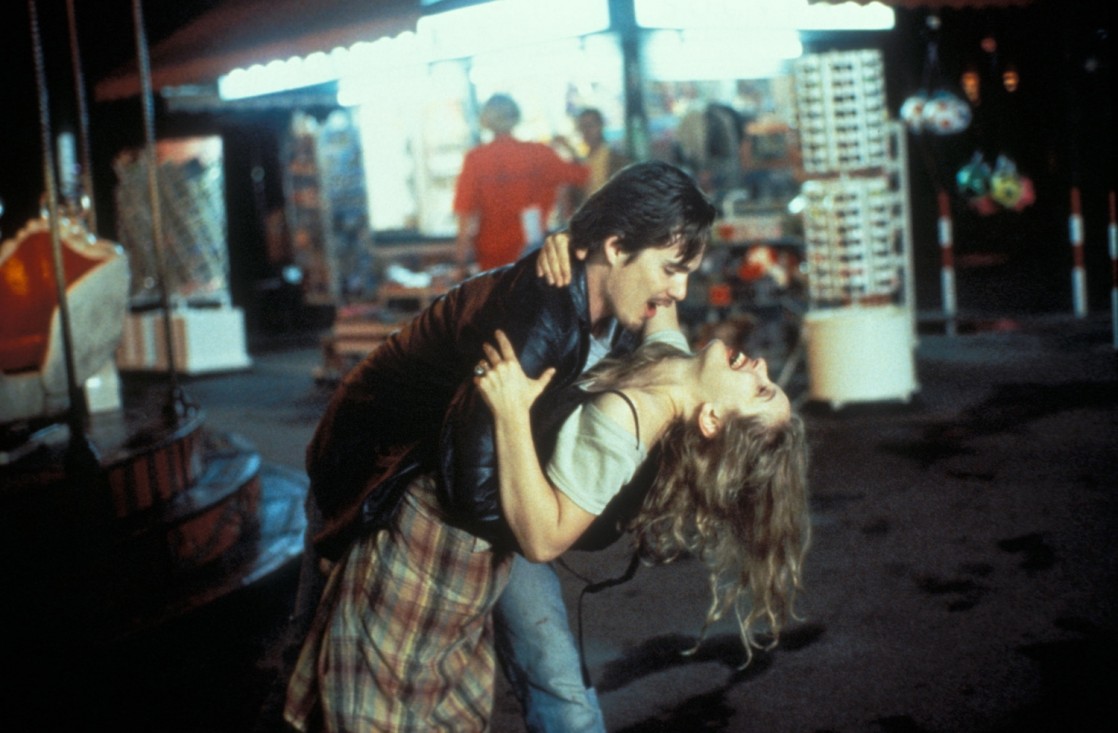 I once met a man who said that his experience traveling was pretty mundane, and after a while everything started to look the same. He got bored, and stopped traveling after a couple of weeks, not unlike Jesse. For Jesse and for this man, they couldn't find the adventure in the every day. And for Jesse, he wasn't able to see it until a woman came along and ignited that fire within him. What Linklater hints at throughout Before Sunrise is that we're constantly looking for someone to ignite the fire that happens to be within us all along – we are the essential ingredients to the wonder in adventure and the magic in wandering.