Raoul Peck's Der Junge Karl Marx (The Young Karl Marx) was a surprising film. In one sense, the film is quite mainstream. Core conventions are upheld, as is the use of an objective camera providing the illusion of a privileged view events and an adherence to linear narrative and continuity. In terms of production design, Peck's unprettied realism in portraying everyday life is reminiscent of Joe Wright's filming of Pride and Prejudice, which ventured from the tidy domestic settings and dainty splatters of mud on the dress of protagonists tromping through muddy fields that characterised the BBC production, in favour of a setting where hair is often stringy, the kitchen and the family at breakfast are in obvious disarray, and a farm is a farm is a farm. So in Der Junge Karl Marx, poverty looks like squalor and the life of a political activist often involves the visual realities of material hardship and exile.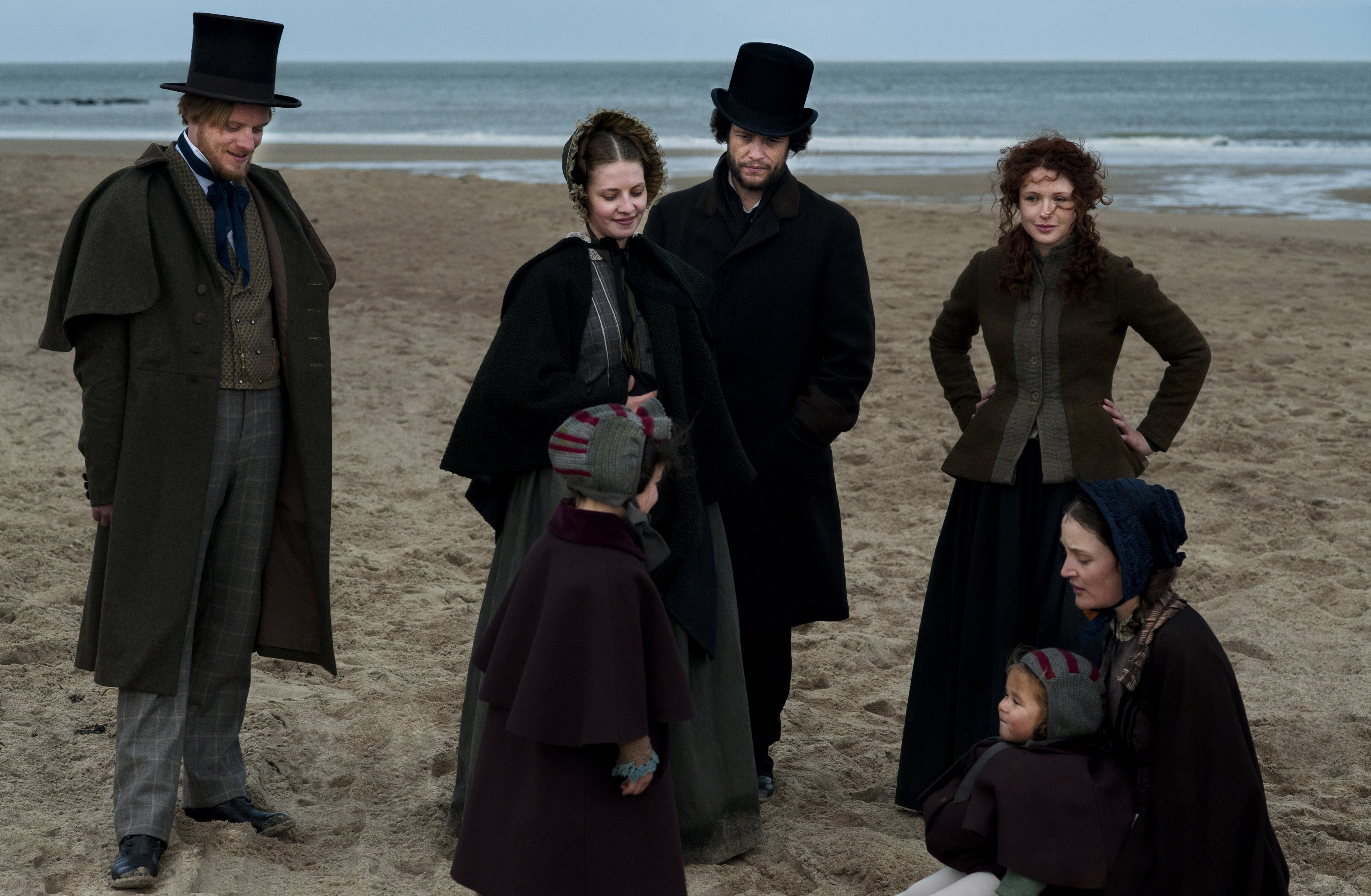 That is not to say that the film does not idealise it's protagonists, whether in the friendship between Marx and Engels or the romantic relationships between Karl and Jenny Marx or Friedrich Engels and Mary Burns. Friendship, love and personal loyalty in this intimate circle are never questioned in the film, just as political affiliations are never certain. Moreover, although few recorded facts of Mary Burns exist, except that she joined Engels in rejecting bourgeois marriage, Peck has taken up the view held by some contemporary researchers that, considering Engels failure to leave the bourgeois life entirely and his enjoyment of drink and female companionship, the relationship to Mary Burns must have had a strong influence upon him.
Choosing to portray the female and male characters as equal in intelligence and dedication, Peck's focus on the two female protagonists is marked. Medium shots of the quartet seated around a small table in a tiny room reveal the hard work of their collaboration and authorship—sentences scrawled on rough paper, the recitation of drafted passages, the scratched out phrases, the illegible revisions cramped between lines. Juxtaposed against the visual portrayal of a socially unjust world full of material misery, these scenes reveal their collective act of social envisioning and their dogged, revolutionary determination to be the actual protagonists of the film.
Traditional biopic and period film in one sense, subtle combination of damning realism and almost romantic idealism in another.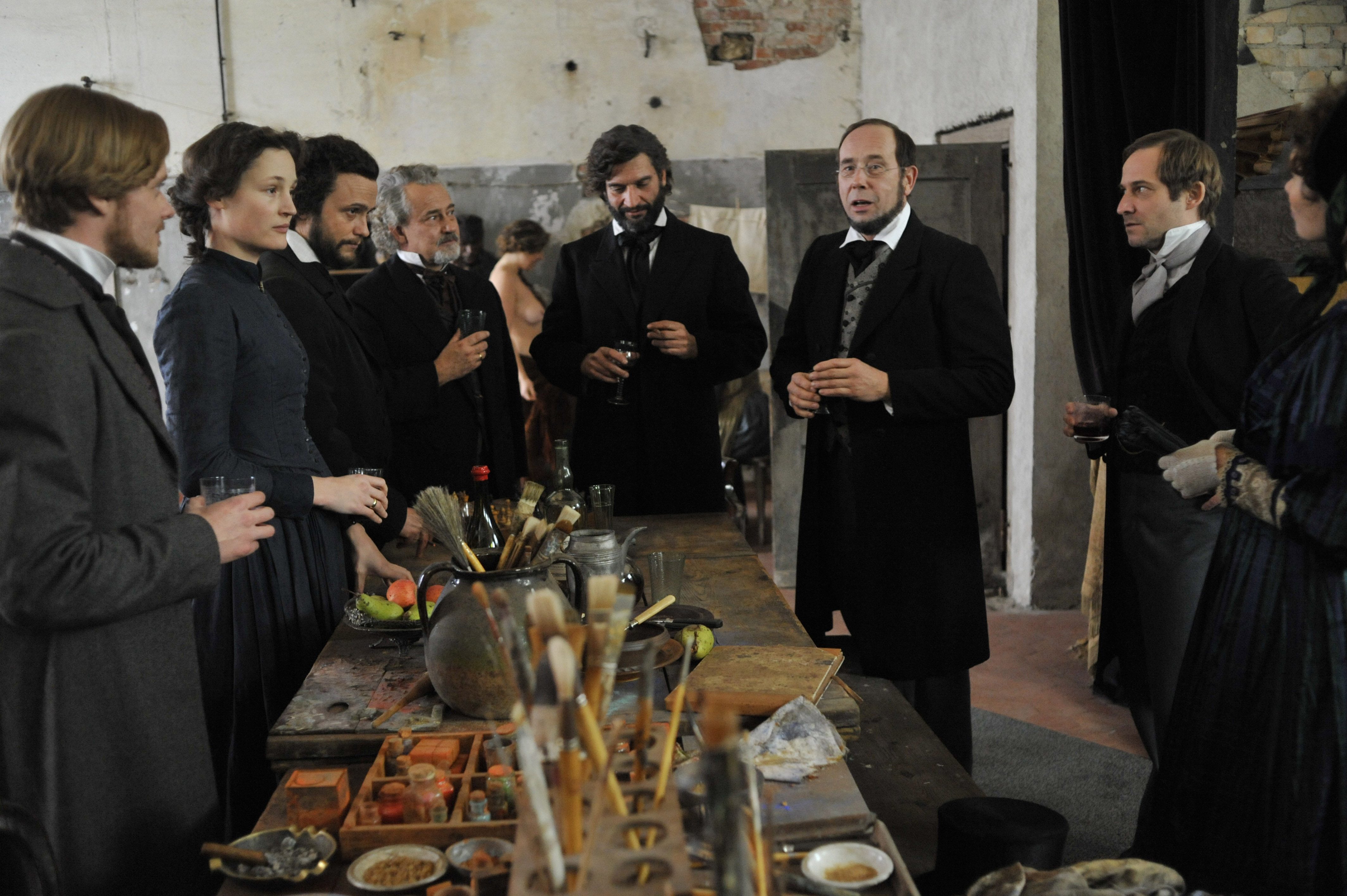 Surprising as well was the final montage. Many historical films or biopics detailing a part of history begin with screen text—time, place, situation—and end with a textual epilogue—what happened afterwards. In this, the film was fully conventional. A riskier undertaking, however, is the epilogue in montage. In a film that has failed to do its job in expressing the importance of the event portrayed or its place in a larger context, this can be just plain embarrassing.
All the more interesting was the montage at the end of Der Junge Karl Marx, a sequence of visual references to everything from Cold War era military conflicts to tragedies of modern, ideologically driven regimes, from racism in capitalistic enterprises, to dictatorship or apartheid. The relevance of this film in a world driven by smug, ideological self-assurance that overlooks its own injustices and failings cannot be overlooked. In this sense, the film and what I perceived as its subtext was completely surprising to me.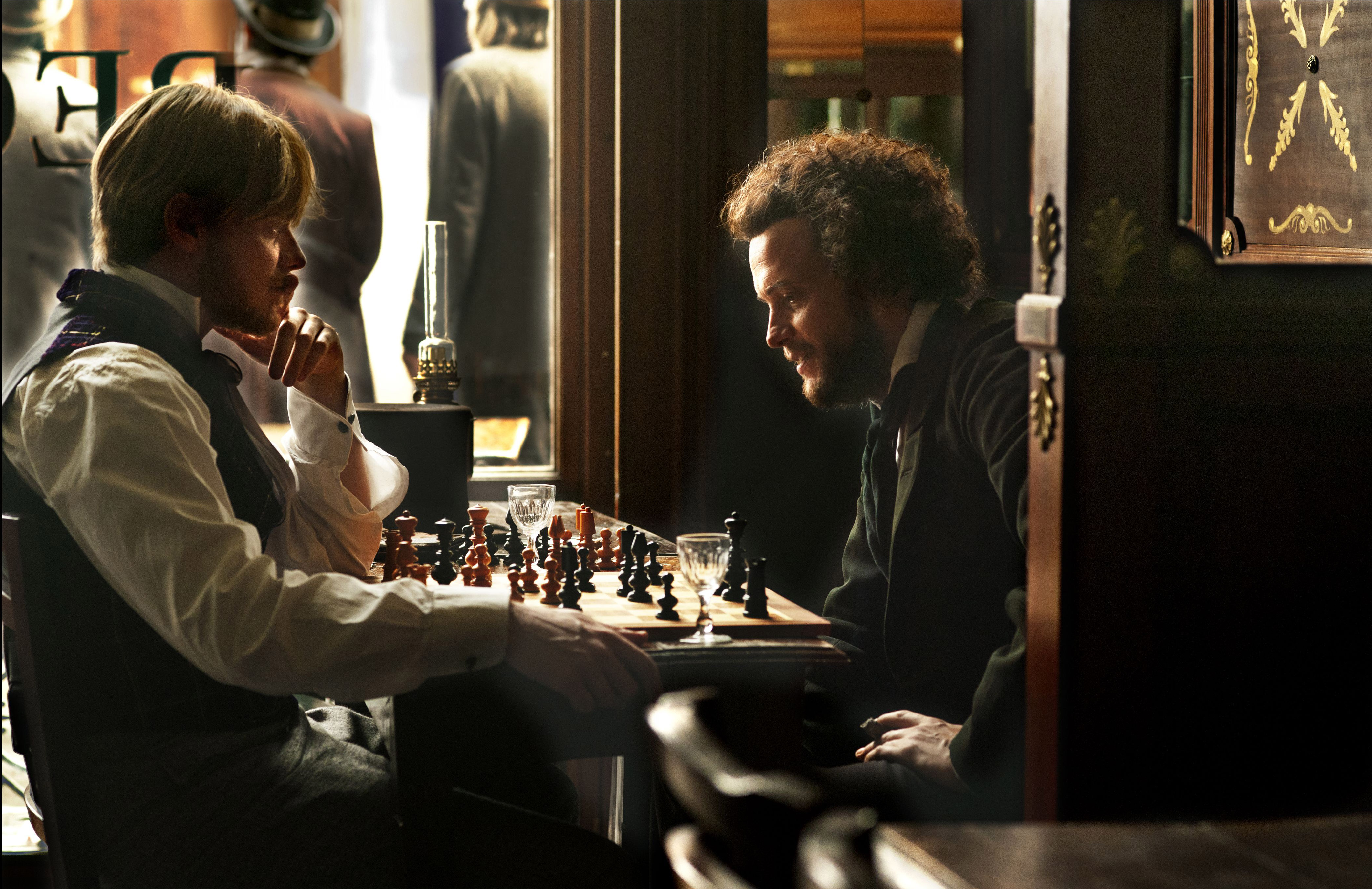 While Raoul Peck is technically a Haitian filmmaker, one should not overlook the probable influence of his studies at the DFFB (German Film and Television Academy Berlin) or his firsthand experience of multiple cultures on his manner of portraying the European thinkers in this film. His view of this history from a transcultural view, joins a renewed cinematic interest among Germany's own filmmakers in their history and culture, whether in Phillipp Stölzl's romantic and gently ironic view of young Goethe in his film of the same name or Maren Ade's look at an aging social rebel Toni Erdmann.
In his reflection of an ideology that has driven much world history since its inception, Peck has presented yet another view of European intellectual history and culture, as well as a measured reflection on revolution that is all too necessary at the present time.