The show must go on. And even more so in the 8th year of a financial crisis. That's how Thodoris Vournas, a Greek film and theatre director, must feel and think when he hits yet another obstacle or dead end in his daily work. He begun his creative path just before the financial crisis swept over Greece and paralyzed the creative and cultural life in Athens and beyond. He is about to shoot his next short film this summer and stopped by Berlin last month to present and talk about his newest project at our monthly short film night "Cherry Picks" at Il Kino, Berlin.

The day after the screening it was sunny, giving a small taster of the Berlin summer we are all longing for. We met Thodoris in Neukölln and discussed his filmmaking and his creative path, weaving through the crisis.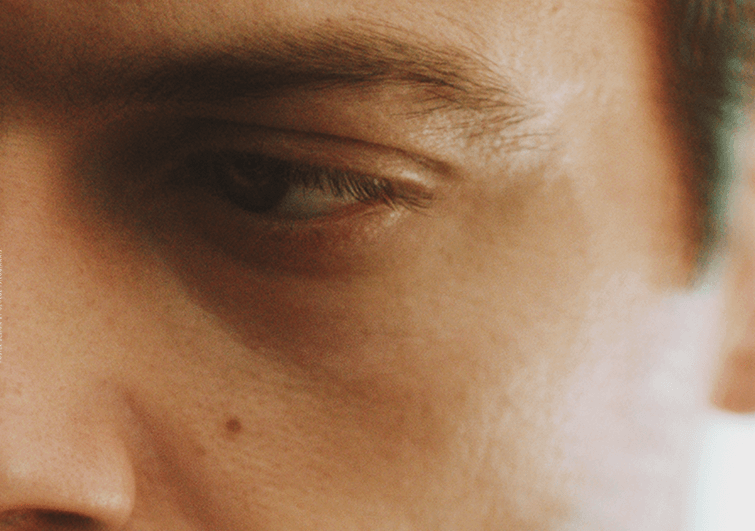 Hello Thodoris, it's so nice to have you back with us in Berlin. After screening your short films "The Spectator" and "Without Milk" last year at our "Cherry Picks" night we were excited to get a glimpse yesterday of your new film project. But for those of our readers who haven't met you yet, could you please introduce yourself?
Thank you, sure. I'm glad to be back and having had the opportunity to talk about my new project with your audience yesterday. Well, I am Thodoris Vournas, I'm a director for both film and theatre in Greece and this is my 7th film that I will be shooting this September. It's been 10 years now that I have been working as a director.
Your last film "The Spectator" has just won the award for Best Short Film at the London Greek Film Festival, and your new project has also been awarded there as the Best Script for a Short Film. Congratulations! Please tell us a bit about the new film you are about to shoot!
"The Collector" is the name of my new short film and I am collaborating with a team of people that I have been working with on different projects over the past few years and that I consider some of the best people to work and be with. It's a collection of people if you may, that make my film better! This fits the film's theme perfectly as "The Collector" is about the quest of someone to become the best version of oneself.
How is that? I thought "The Collector" is about a mass murderer…
It is, indeed. "The Collector" is a person that kills other people in order to collect a character trait of the victim. He meets people and sees something that is truly good about them. He then 'steals' it from them by assuming this character trait and killing the former bearer. In that way the Collector becomes a better person…by killing others.
How did you come up with the idea?

The script has several plot lines and they evolved during the rehearsals. Caterina, who wrote the story and with whom I have been working on for a long time already, is usually inspired by the people that she meets. After meeting them she then begins to think about an alternative version of them. In the case of "The Collector" it was our main actor, Dimitris Liakopoulos, and his pursuit to get better in what he does. Caterina twisted this idea around and created a person who is killing people in order to become the best version of himself. Then we sat down with the actors and let the creative sparks fly during our interaction as a team. The story grew. And it is still growing, until the day we start shooting. And…we want our future audience to be a part of this evolving script.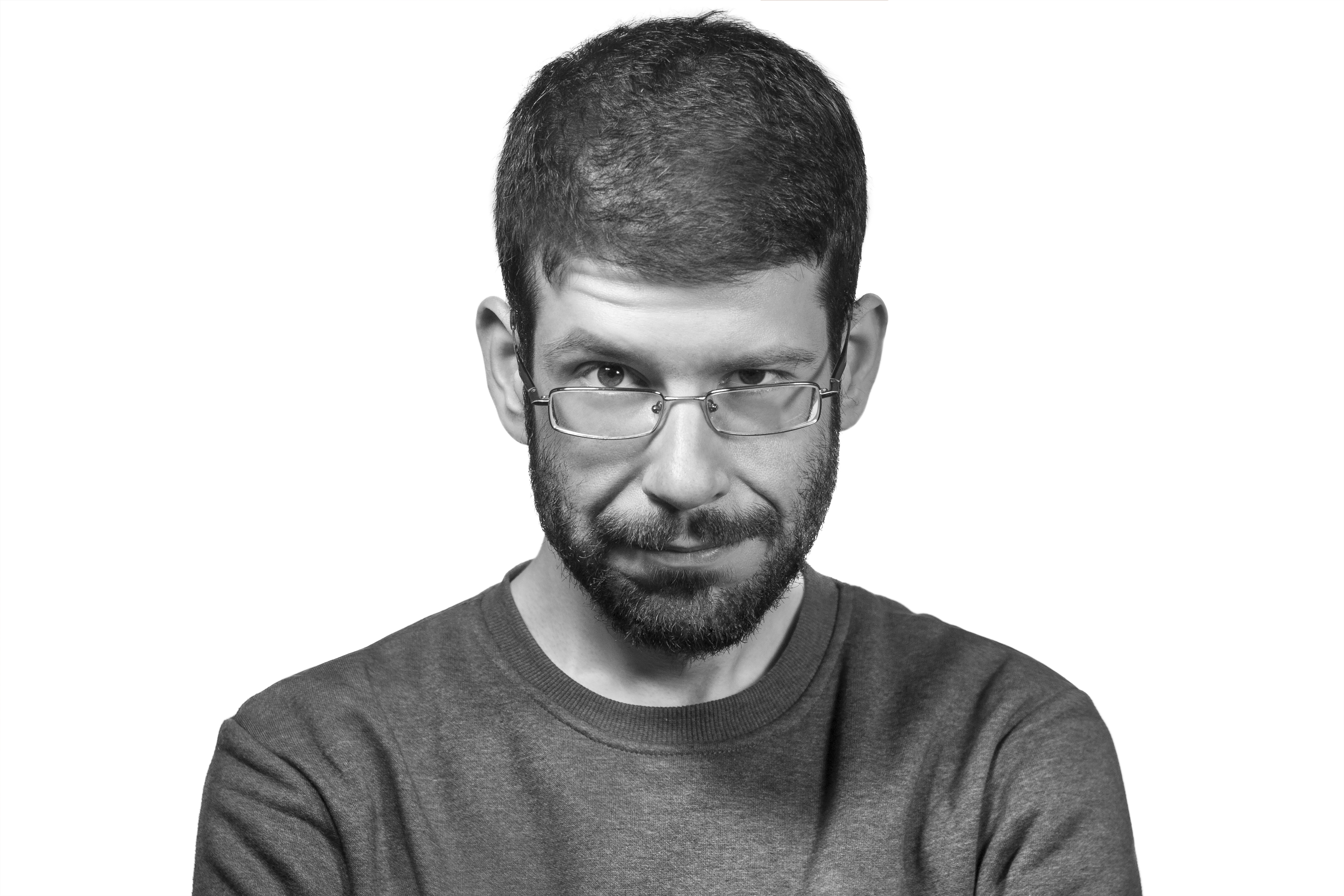 How?
This is the interactive part of my new project. We want to involve our audience in more ways than just hopefully touching them with our film. We want them to modulate, to create the film with us. "The Spectator" whom you screened last year here in Berlin was a massive crowdfunding success. Only with the help of people believing in the project did it become reality. As you might know the situation in Greece is very hard for anyone involved in art – there is almost no financial support and you have to find new ways to fund your films or books or any other creative work. We will need the support from people believing in our film again, but we want to engage them more, we want to make them a part of this project in a more immediate way.
The idea is simple: The Collector collects character traits. But he also takes one personal item from each of his victims: a watch, a pen, a magnifying glass, anything. This personal item is connected to the trait he steals from the people he kills. Now, we want to make those personal items real. We ask people who support our film to choose one of their own personal items and make them part of the film. Their personal item has to be a symbol for a character trait of one of the victims. To keep it short: We want our audience to have one of their own objects featured in the film and we want them to choose what character traits the Collector collects in our short film.
So people can support the film by donating money and giving you one personal item that is going to be part of the film?

Yes, and the more you invest in our project, the more important your item will be.
Yesterday you showed us a trailer for this crowdfunding campaign.
Yes, . You can get to know my wonderful team there also.
We wish you all the best with your campaign as we would really love to see the film come to life! What are your next projects after "The Collector"?
I am currently working on my first feature length movie, which will be a psychological Sci-Fi film and I am also directing two theatre plays in Athens. One is playing at the moment and it's called "In the dark: Making Movies". It combines my two passions: theatre and movies. The other play is scheduled for December or January next year but I can't say much more at this point in time.

Great to hear you are busy with so many projects, Thodoris.
I love what I am doing. And although it's really hard at times and frustrating and you might find yourself in moments where you are all alone and without any support, I truly believe in this and this I have experienced every time up until now: If you believe in your idea, you will always find a way. And if you believe in it, people will start to believe in it, too. And then it doesn't matter whether you are a filmmaker in Athens or in Berlin or in any place, you will make your way.
We wish you all the best, Thodoris. Looking forward to screening "The Collector" in Berlin!