The 68th edition of the Berlinale is  kicking off next week at Potsdamer Platz with a program sure to capture the attention of even the most casual moviegoer. Yet as in every year the festivals overwhelmingly long list of films, and seemingly multiplying sections makes it difficult for even the veteran attendees to unpack the program.
We've compiled a list of a handful of films we think are not to be missed!
As an alternative don't forget to check out the Berlin Film Society's double-bill screening of films by Erika Lust on February 18 at Kino Babylon. Click for details.
1.Transit
Director: Christian Petzold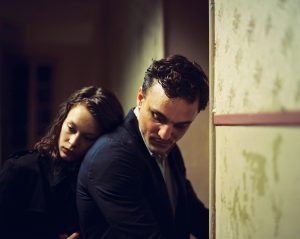 Christian Petzold's new feature, Transit, celebrates its world premiere in this year's Competition section. Known to cinephiles as a key figure in the Berlin School movement, Petzold has emerged as one of the great auteurs of German cinema in the past 20 years with films such as Ghosts (2005), Yella (2007), Barbara (2012) and Phoenix (2014). Based on the eponymous World War II novel by Anna Segher, Transit tells the story of Georg, who having fled to Marseille from German troops, assumes the identity of the dead writer Weidel. The port city is turned into a space of waiting, of hope for safe passage.  A refugee story set in the past, yet shot completely in a contemporary Marseille, Transit allows for past and present to collide against each other.
Showtimes:
Sat Feb 17/18:30/Berlinale Palast
Sun Feb 18/12:00/15:00/Haus der Berliner Festspiele/ Friedrichstadt Palast
Wed Feb 21/18:30/ filmkunst 66
Sun Feb 25/16:45/ Haus der Berliner Festspiele
2.The Green Fog
Directors: Guy Maddin, Evan Johnson, Galen Johnson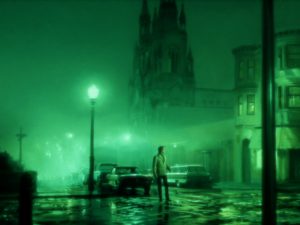 Guy Maddin is back! Along with collaborators Evan Johnson, and Galen Johnson, he has made a film about Hitchcock's Vertigo. Or to be more specific: Maddin and his co-directors have made their own obsessive, whimsical, joyously perverse version of Vertigo, burrowing deep into cinema's archive to chart a fantastical map of San Francisco's vertiginous topography. Maddin has made a career out of his treatment of cinema as an infinite library from which he can steal archaic techniques and place them in a contemporary context – a cannibalization of cinema if you will. His films are like blurrings of time, objects yanked out of sealed dust-covered rooms, an inexhaustible catalogue of cinema's stylistic potentials and mixings.
Showtimes:
Tue Feb 20/21:30/CineStar IMAX
Wed Feb 21/22:45/Cubix 9
Fri Feb 23/11:00/CineStar 8
Sun Feb 25/16:00/Delphi Film Palast
3.Classical Period
Director: Ted Fendt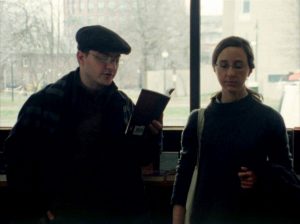 American independent filmmaker Ted Fendt returns to the Berlinale with his second feature Classical Period – about a Philadelphia-based reading group whose passionate discussion and intellectual engagement with works of literature and art is offset by periods of loneliness and isolation. Like all of his previous work, the film was shot on 16mm with a cast entirely of non-professional actors. Fendt's films balance a deadpan humor with a nearly undetectable malaise, with his young twenty-something characters, though often occupying 'small' roles in life and refusing us psychological access to their motivations or what they are thinking, appear to us as wonderfully recognizable.
Showtimes:
Fri Feb 16/20:00/Kino Arsenal 1
Sat Feb 17/22:30/CinemaxX 4
Thu Feb 22/16:30/Delphi Filmpalast
Sat Feb 24/18:30/Akademie der Künste
4.The Waldheim Waltz
Director: Ruth Beckermann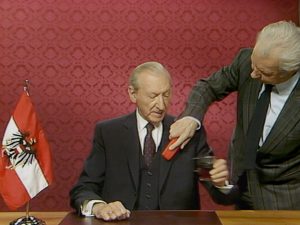 Anyone reading the news of the current political situation in Austria will not fail to see the immense topicality of filmmaker Ruth Beckermann's new documentary The Waldheim Waltz, about former Austrian chancellor, Kurt Waldheim, whose past as an ex-Nazi resurfaces during the 1986 presidential election. Composed entirely of TV archive footage, along with material shot by Beckermann during the controversy, and accompanied by her own voice-over, it is sure to become a work that delves deep into a nation's inability to reconcile with its past, while also pointing towards a troubled future.
Showtimes:
Sat Feb 17/19:00/Delphi Filmpalast
Sun Feb 18/13:45/CineStar 8
Tue Feb 20/12:20/Kino Arsenal 1
Sat Feb 24/14:00/Akademie der Künste
5. An Elephant Sitting Still
Director: Hu Bo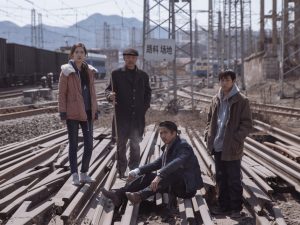 Manzhouli – a city in northern China the inhabitants claim is the home of a sedentary elephant that ignores the world. This myth and the city become the focal point of a handful of desperate characters all of whom are trying to escape the downhill projection of their fate. Clocking in at four hours, it is the debut feature of 29-year-old Hu Bo, who had already made a reputation for himself as a novelist, before tragically taking his own life after the film's completion.
Showtimes:
Feb 16/ 19:30/CinemaxX 4
Sat Feb 17/11:00/CineStar 8
Thu/Feb 22/18:30/Delphi Filmpalast
6. In the Ruhr Region
Director: Peter Nestler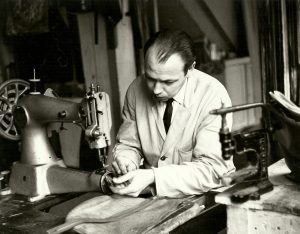 Do not the miss the opportunity to watch a Peter Nestler film on the big screen! For those not in the know: Nestler is one of Germany's most important, though direly underappreciated documentary filmmakers to have emerged out of the post-World War II era. Since the early 1960s Nestler has carved out his own unique territory in the documentary landscape, building up a body of work that is at once deeply political, while personally nuanced and poetic. His films share a care for documenting the process of work, the inevitable changes time brings to a place, a locality, the digging up of buried histories. In the Ruhr Region is a portrait of the industrial region in Germany; its historical struggle against fascism, and the fight for communism, its sour treatment of local and migrant workers.
Showtimes:
Sat Feb 17/21:30/Kino Arsenal 1
Wed 21/14:30/Zoo Palast 3
Sun Feb 25/19:30/Zoo Palast 2
7. Hotel Jugoslavija
Director: Nicolas Wagnieres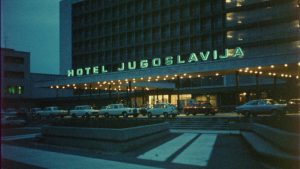 Documentary filmmaker Wagnieres explores the history of the once famed Hotel Yugoslavija in Belgrade – an architectural icon of modernism erected in 1969 – as a way of excavating the broader history of the former Jugoslavian nation of the past forty years. Wagnieres parallels the building's symbolic structure as one of hope and prosperity and its subsequent decay with the downward trajectory of a post-Jugoslav Serbia, and its decline in social values. Filmed over a period of ten years on beautiful grainy Super 16mm, and weaving his own childhood memories into the narrative, Wagnieres has crafted an essay that fuses the personal and the collective to dig into a nation's past.
Showtimes:
Sat Feb 17/17:30/Cubix 7
Tue Feb 20/20:00/CineStar 7
Wed Feb 21/14:30/CineStar 7
Thu Feb 22/17:30/Cubix 7
Sun Feb 25/17:30/Cinestar 7