Whether you were at the movies gazing lovingly at Lady Gaga's nose on the big screen, or in the comfort of your home streaming Roma on your tiny handheld device -there's one thing we can all agree on: 2018 was a bloody good year in film. From darkly-comic period dramas to evocative documentaries to meditative foreign language films, there was simply too much good cinema to choose from. So we asked our lovely, dedicated team at Berlin Film Journal what were their favourite films of 2018…
Note: All the films listed below were either viewed during their wide theatrical release in Germany or at Berlin film festivals!
Burning ( Lee Chang-dong)
Anton Dechand
Lee Chang-Dong's Cannes hit explores themes like big-city loneliness, disillusionment, male competition and the sudden, explosive rage these ingredients can breed in its South Korean characters. How can we really know anyone, he asks, how to quantify their relationships to us if they remain an intriguing but insoluble puzzle? Writer Jong-su (Ah-in Yoo) is a good-natured drifter who gets a new purpose when he runs into former classmate Hae-mi (Jeon Jong-seo) and the prospect of a budding romance ignites a handful of evocative scenes. As Hae-mi leaves for an African holiday and returns with prime bachelor Ben (Steven Yeun), who likes to burn greenhouses, the movie develops into an eerie triangular situation and then turns into an unsettling mystery after Hae-mi goes missing and Jong-su is determined to solve the riddle. Burning is packed with lots of loose ends, atmospheric moments and acerbic wit, a work to be beheld, not explained. Strong performances by Yeun and Jong-seo are matched by assured direction that never misses a beat. After all, if you manage to pull off a five-minute slow dance to Miles Davis without losing steam, you're a force to be reckoned with.
The Favourite (Yorgos Lanthimos)
The Favourite.<\/em>","created_timestamp":"0","copyright":"","focal_length":"0","iso":"0","shutter_speed":"0","title":"the-favourite-007_tf_02038_rgb","orientation":"1"}" data-image-title="the-favourite-007_tf_02038_rgb" data-image-description="" data-medium-file="https://berlinfilmjournal.com/wp-content/uploads/2019/01/the-favourite-007_tf_02038_rgb_wide-0c8d894ede6bc8500be7dec201eb0836bd720677-300x167.jpg" data-large-file="https://berlinfilmjournal.com/wp-content/uploads/2019/01/the-favourite-007_tf_02038_rgb_wide-0c8d894ede6bc8500be7dec201eb0836bd720677.jpg" class="size-full wp-image-4089" src="/wp-content/uploads/2019/01/the-favourite-007_tf_02038_rgb_wide-0c8d894ede6bc8500be7dec201eb0836bd720677.jpg" alt="" width="900" height="500" srcset="/wp-content/uploads/2019/01/the-favourite-007_tf_02038_rgb_wide-0c8d894ede6bc8500be7dec201eb0836bd720677.jpg 900w, /wp-content/uploads/2019/01/the-favourite-007_tf_02038_rgb_wide-0c8d894ede6bc8500be7dec201eb0836bd720677-300x167.jpg 300w, /wp-content/uploads/2019/01/the-favourite-007_tf_02038_rgb_wide-0c8d894ede6bc8500be7dec201eb0836bd720677-768x427.jpg 768w, /wp-content/uploads/2019/01/the-favourite-007_tf_02038_rgb_wide-0c8d894ede6bc8500be7dec201eb0836bd720677-370x206.jpg 370w, /wp-content/uploads/2019/01/the-favourite-007_tf_02038_rgb_wide-0c8d894ede6bc8500be7dec201eb0836bd720677-570x317.jpg 570w, /wp-content/uploads/2019/01/the-favourite-007_tf_02038_rgb_wide-0c8d894ede6bc8500be7dec201eb0836bd720677-770x428.jpg 770w, /wp-content/uploads/2019/01/the-favourite-007_tf_02038_rgb_wide-0c8d894ede6bc8500be7dec201eb0836bd720677-864x480.jpg 864w, /wp-content/uploads/2019/01/the-favourite-007_tf_02038_rgb_wide-0c8d894ede6bc8500be7dec201eb0836bd720677-192x107.jpg 192w" sizes="(max-width: 900px) 100vw, 900px">
Anton Dechand
A darkly hilarious threesome, this stroke of genius by Yorgos Lanthimos updates his absurdist formula by injecting some emotion, humour and a no-holds-barred attitude. In politically charged times he shows how power has always been sex -and sex, power. Case in question: the 18th century court of Great Britain's Queen Anne (Olivia Colman), an ill-humoured, gout-ridden monarch who presides only over a menagerie of rabbits while Sarah Churchill, the queen's favourite, (Rachel Weisz) spars with ministers and negotiates domestic and foreign policy. Into this foul state comes Sarah's sharp-tongued cousin Abigail Masham (Emma Stone), hired as a scullery maid and determined to rise through the ranks in a backstabbing battle where nothing is sacred. The rest is hilariously great entertainment, spiced by edgy, thoroughly quote-worthy dialogue and three actresses at the pinnacle of their powers. Come for the intrigues, stay to watch Weisz and Stone shoot pigeons and infantilize male members of the court. Long live the Queen. And her rabbits.
Ray Meets Helen (Alan Rudolph)
Tanja Bresan
Ray Meets Helen is Alan Rudolph's 22nd film to date and sadly last film Sondra Locke played in. It's the 6th film Alan made with Keith Carradine who plays Ray, a broken down ex-boxer now doing shady jobs for his pal and employe Harve (Keith David) who also goes behind his back and meets up with Ray's ex Ginger (Jennifer Tilly), a self-proclaimed last living romantic. Ray meets Helen in a restaurant and they bond instantly. She arrived to L.A. asking money loan and after being refused, meets a lonely woman who commits suicide and leaves an impromptu will: whoever finds her first can enjoy her wealth. Helen seizes the opportunity. She is in need of the money as all the family deaths are coming to her and dying costs. There are more characters on display and even though it may seem a hot mess, Ray Meets Helen is a display of certain freedom only a few directors maintain in Hollywood. Unconvential plot is not catered to the contemporary needs. It's flawed, mysterious, allienated. It gives multitudes in language and expression. Ray Meets Helen shows a certain old school sophistication and class to the storytelling not common in today's cinema.
First Man (Damien Chazelle)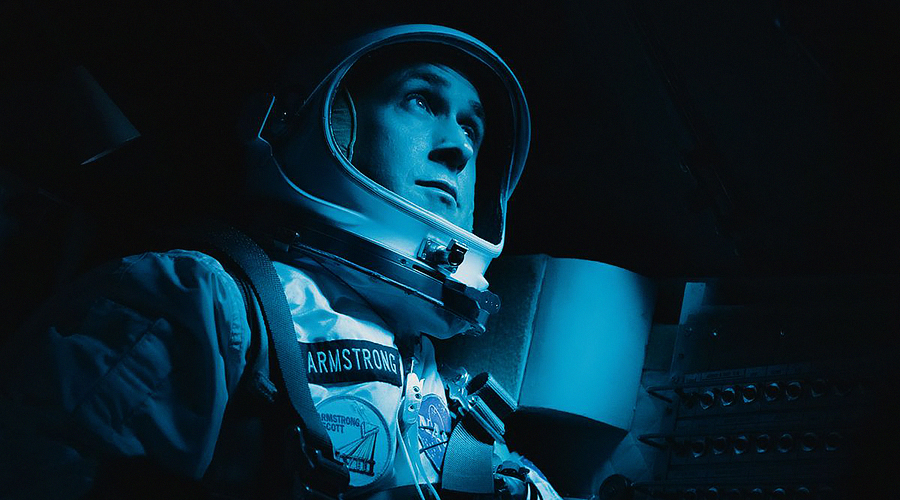 Tanja Bresan
Based on a book First Man – The Life of Neil Armstrong by James R. Hansen, director Damien Chazelle and screenwriter Josh Singer told an existential moonwalker story. Space adventure is secondary to a study of grief and pain Armstrong is going trough while preparing for a mission. It's stripped from obvious tearjerking, it moves us somewhere between inner and outer space, between the kitchen of Neil's and Janet's (played by Ryan Gosling and Claire Foy) home in Huston which feels more claustrophobic then those small moonwalker cabins. Armstrong lost his daughter Karen to cancer and he is unable to grief the way everybody around him expect to. This unusual biopic is not so focused on machinery and NASA achievements, but more preoccupied by personal struggles, giving less space for political aspects (American flag controversy). Neil had hard time on Earth. Loss of his daughter, struggling in his marriage, raising kids, being loyal to the job. It all comes tumbling down once famous steps are made and we may or may not see that single tear, a tear holding all the earthly burdens. It's from this simple heartbreaking gesture we realize we might walk on all the planets, but the biggest steps are the ones we take within ourselves.
Mrs. Fang (Wang Bing)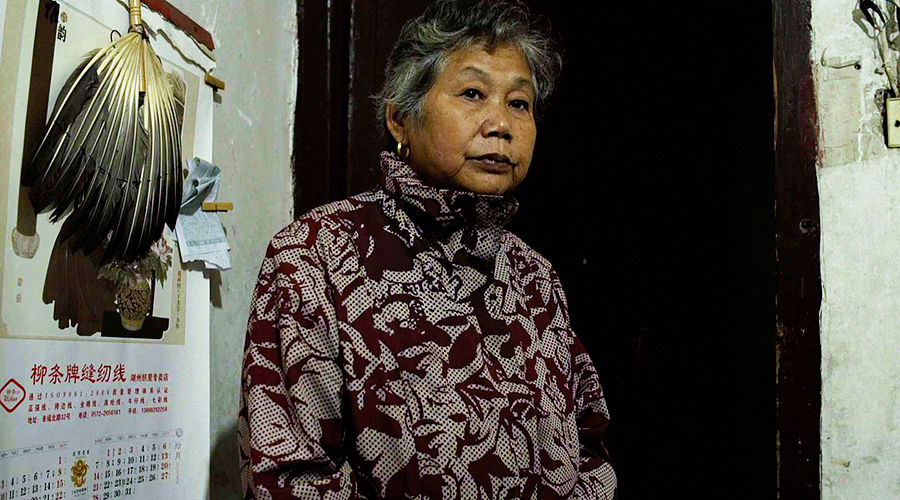 Ruairí McCann
It wouldn't be wrong to call Mrs. Fang a death vigil. A film that stares long and hard at the eponymous mortal in extremis, as she succumbs, bedridden and near catatonic, to late stage Alzheimer's. Yet Wang Bings finds that death is not just a singular process but a social one. Interspersing Mrs. Fang's emaciated features in distended close ups with an equally attentive watch on her family as they go through the gruelling but often banal process of watching someone die by openly grieving, bickering or commenting on the slightest perceptible change in her condition. Death here is materialist. An event that is as functional as eating, sleeping or fishing -we see a lot of the latter. Yet in its communality, Wang finds this ultimate loneliness strangely fortifying, such as when the tension of her final day is broken and the family is united, by their humorous lambasting of a absent relative who has reneged on his familial duty. Or in the image of the them all huddled over their bedridden matriarch. Their backs to the camera and so close together, that they look like a single entity. An embodiment of intimacy that could outlast even the dying of the light.
Western (Valeska Grisebach)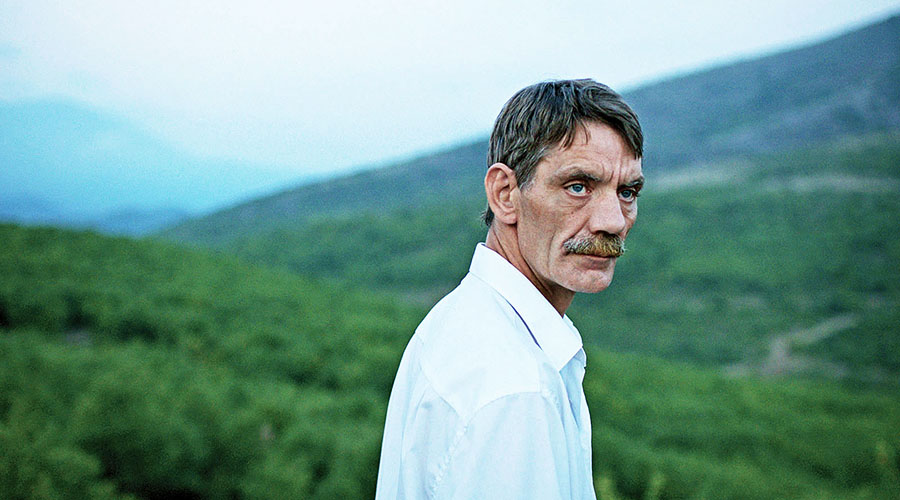 Ruairí McCann
White hats, black hats and lonely wanderers all are plucked from the wild west and transplanted into the old east. Into a Bulgarian village where a German construction crew have been assigned to build a hydroelectric dam. A service, or an invasion, that is swiftly undermined by a dispute between them and the locals, provoked by the vagaries of translation and the crew's casual chauvinism. The tension is waxed and waned by the stoic and mysterious Meinhard (Meinhard Neumann). A solitary figure whose attempts to ingratiate himself into village life complicates this dense web of wounds old and new. Like many a German art film from the last twenty years, Valeska Grisebach's Western is rigorously conceptual in its amalgamation of realism and genre. As it appropriates a conception of masculinity native to that most American of genres and places it in a European context in order to explicate the nature of work, masculinity and nationality on the continent today. These are questions that, in other hands, could've produce stolid answers. Yet Grisebach's unique method -including distinctive non-actors and years of on-location immersion- conjures a teeming ecosystem. A film soft, subtle and loaded with the specificities of macho self-dissemblement and our desire to commune in this lonely present.
Bixa Travesty (Kiko Goifman & Claudia Priscilla)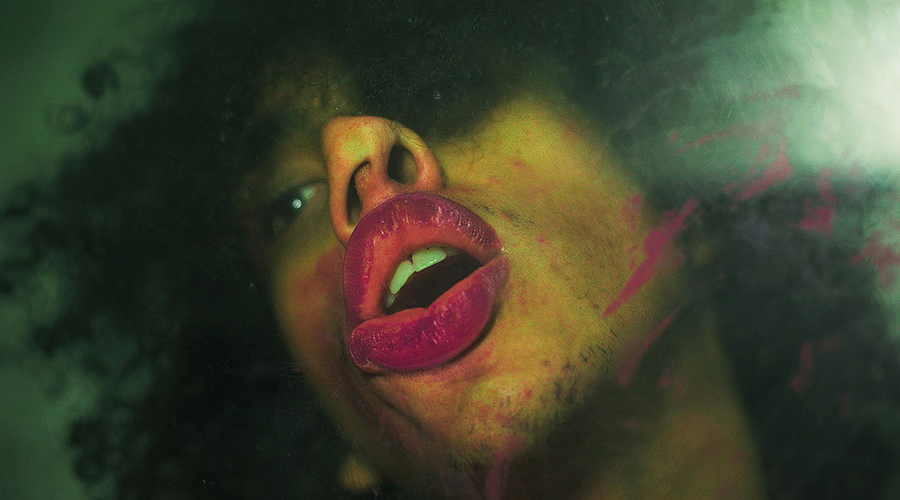 Mika Manning
In my opinion, 2018 couldn't have done better in the category of documentary film than Bixa Travesty. Linn da Quebrada, trans musician and feminist from São Paulo, was absolutely born to tell us about her and what queerness means. We follow her to her shows, her interviews, and into her bedroom, she talks directly to us about all that inspires her and her music. The film combines an incredible portrait of Linn, encompassing all her emotions, struggles and dreams, while also painting a landscape of queerness in native, impoverished Brazil. The recent election of right-wing, trans and homophobic president Jair Bolsonaro highlights the incredible and very contemporary struggle of being part of the LGBTQ+ community in the country, and Linn's energy, confidence and conviction of her own identity is exactly the voice that needs to be the opposition. Bixa Travesty, or "Tranny Fag" is unapologetic. Unapologetically female, unapologetically queer, unapologetically political, and above all else, the music is unapologetically funky. It most definitely enriched my English language-only Spotify playlist.
Symphony Of Now (Johannes Schaff)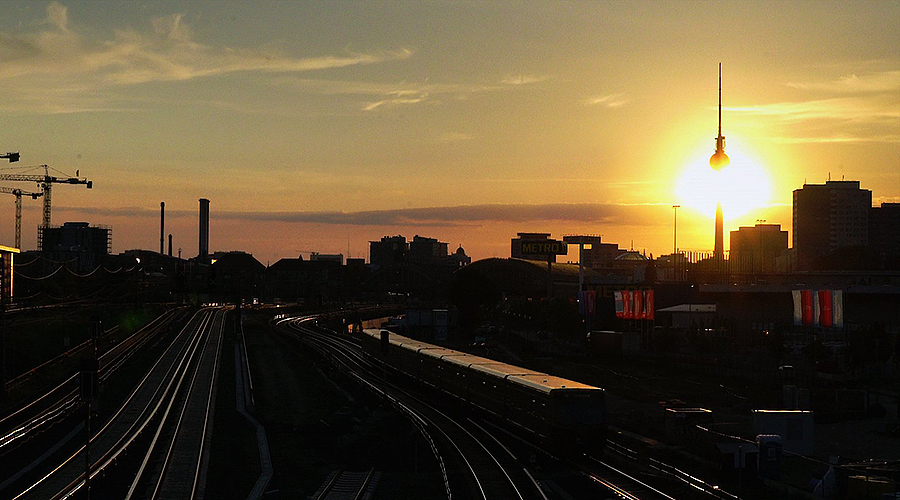 Mika Manning
My second favourite film is also a documentary, but it couldn't be more different. I had no idea what I had gotten myself into when I watched Symphony of Now in a smokey club during my Summer in Berlin. I don't believe I even knew what it was about before I walked in. Past the 15 minute mark, we see nothing more than drone views of the Berlin landscape to an electro-classical music soundtrack, and it was at this point that I sank down in my chair with the thought that this may have been the most boring choice of film I could have picked for the night. But the longer it went on, the more fascinated I became with the endless montage of Berlin to an increasingly beautiful electronic composition. The film builds its own structure and story with not a single word, only beats and cuts and the faces of Berliners. We experience 24 hours in Berlin – it is not only an homage to the silent film Berlin – Symphony of a Great City but foremost an homage to the city itself. Symphony of Now manages to recreate the enchanting effect of a silent film but in 2018, without mimicking it at all. I left the club feeling more attached to the city than I had been in a while, and recommend anyone to see it, whether you love or hate Berlin.
Cold War (Pawel Pawlikowski)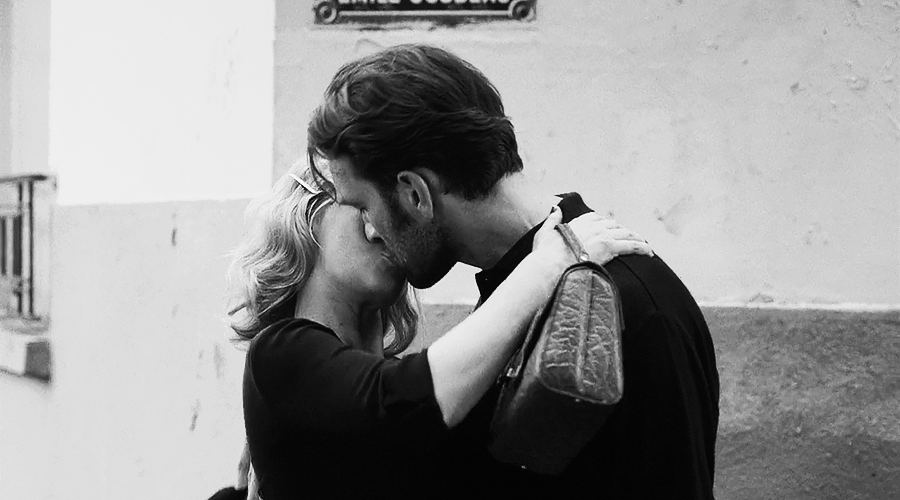 Jordan O'Shea
Beautiful, pensive, powerful, and passionate – the latest masterpiece from Pawel Pawlikowski has to be my top film of 2018. This story of Cold War lovers is set throughout the 1950s and travels Poland, Germany, Yugoslavia, and France, in the striking aesthetic of heavily contrasted black and white that worked so perfectly with his previous film Ida. The protagonists (Played faultlessly by Joanna Kulig and Tomasz Kot) are instantly alluring, they are damaged and powerful all the same, both lost and liberated in climates that reflect them. The silence of the film is a character in itself, I found myself so lost in the cinematography that I felt like I was intruding on this past life. The danger of a film that appears so soundless is that the insertion of music and dialogue becomes incredibly poignant, they must be important if they are to break the silence the audience have now become accustomed to. Of course, Pawlikowski masters this with a stunning soundtrack and brilliant lines such as "He mistook me for my mother, so I used a knife to show him the difference."
Goodbye Christopher Robin (Simon Curtis)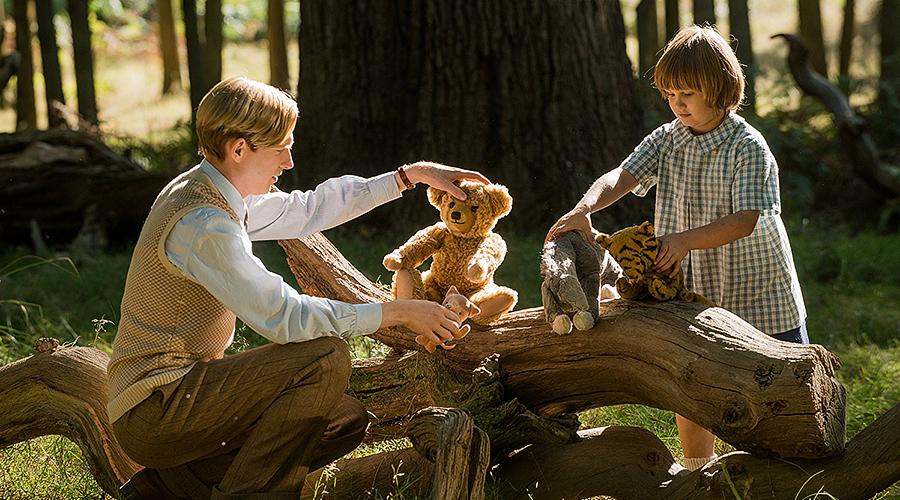 Jordan O'Shea
I am just as surprised as you are to find a film like this in my top 2 of the year, but I promise you, this picture is more than summer biopic fodder. Never have I seen a family film tackle mental health, parenthood, fame, class, and societal gender roles so perfectly as Simon Curtis' Goodbye Christopher Robin. The film is as informative as it is beautiful, with clever cinematography (by Curtis collaborator Ben Smithard) that steers clear of tropes such as bad weather when sad bit happens. In fact, this lack of cliche really enhances the heart-breaking realism that juxtaposes war from freedom, in both the literal and emotional circumstances presented.  You are made very aware early on that this is a film about a fragile father, a detached mother, and a child stuck in the middle of pain and imagination. This is not a Winnie The Pooh adaptation and is not even teasing at it. Expect lessons in forgiveness and compromise, and definitely expect tears. Lots of tears. Brilliant acting by all involved, and an important milestone in the new British Blockbuster Cinema.
Mudbound (Dee Rees)

Rene J. Meyer-Grimberg
Written by Mary J. Blige, directed by Dee Rees, and the first film to have an Oscar nominated female cinematographer, Rachel Morrison. In the US, Mudbound was the first non-theatrically distributed (non-documentary) film to be nominated for Oscars. In 1939, a family moves from a comfortable home to the muddy mess of a Mississippi, fulfilling the husband's dream of owning a farm. The socio-economic, racial encounters in this grungy landscape hang heavy over every interaction. As time passes and the soldiers go and return from war, the worldly experiences the characters who have come back clash with the rural Jim Crow mindset. This beautiful, visceral depiction of the ugliness of the southern mentality – generations of racial separation, oppression and degradation come to a head in a kickass moment of a moral dilemma. A rough ride that gives you a feeling of the deeply embedded racial oppression in the South. A powerful movie on all fronts with an ending that gives a positive nod to the racial tolerance of Germany.
Suspiria (Luca Guadagnino)
Rene J. Meyer-Grimberg
Set in the grayness of a walled Berlin in 1973, you should see this dance horror film remake of the 1973 cult slasher "giallo" (stylized Italian thrilller-horror) classic by Dario Argento of the same name. With nods to the original, references to the 70's German political climate and contemporary Tanz-Theater a la Pina Bausch, Suspiria takes you on a visual and historical ride worth every minute in the cinema. Take the horror component with a grain of salt, enjoy the creepiness of the coven of witches hiding out in a dance company and watch the performances (Tilda Swinton, Dakota Johnson, and Chloë Grace Moretz) as well as older European actors (Angela Winkler, Ingrid Caven, Renee Soutendijk) and the visual effects unfold. Sadly an underrated gem of the year  – maybe the underground market will save it from being lost to history.
Phantom Thread (Paul Thomas Anderson)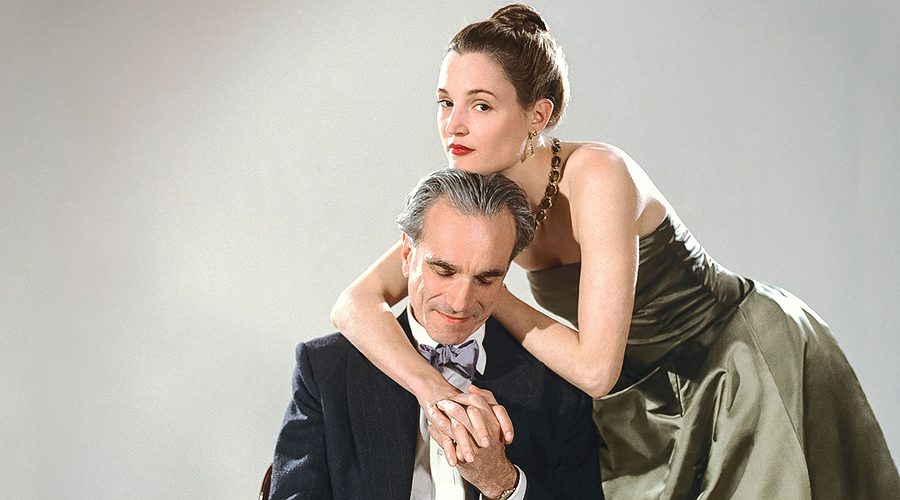 Set in 1950s post-war London, Phantom Thread is the first of Paul Thomas Anderson's films to be set entirely outside of the United States, leaving behind any potential for the Californian auteur to further explore his fascination with Americana, and yet in a long line of impressive features, this latest melodrama may well be his greatest achievement thus far. We're invited into the glamorous world of Reynolds Woodcock (Daniel Day-Lewis), a suave, silver-haired couturier of high repute, whose designs are donned only by the crème de la crème of high society: socialites, heiresses, and Belgian royalty. Woodcock's meticulous, if somewhat ludicrously stubborn approach to his craft is tolerated only by his sister Cyril (Lesley Manville), who readily obliges to every one of his quirks and requests with the understanding that in order for The House of Woodcock to thrive, its master demands a lifestyle tailored to his needs. In stumbles Alma (Vicky Krieps), an immigrant waitress whose humility, gentle nature and soft Germanic accent would have us believe that she too will allow herself to become the latest in Woodcock's collection of muses -but in true PTA fashion, this is no ordinary love affair. Amongst precious lace gowns, omniscient spirits, and yellow mushrooms, this romance comes with its own potent bite.
Zama (Lucrecia Martel)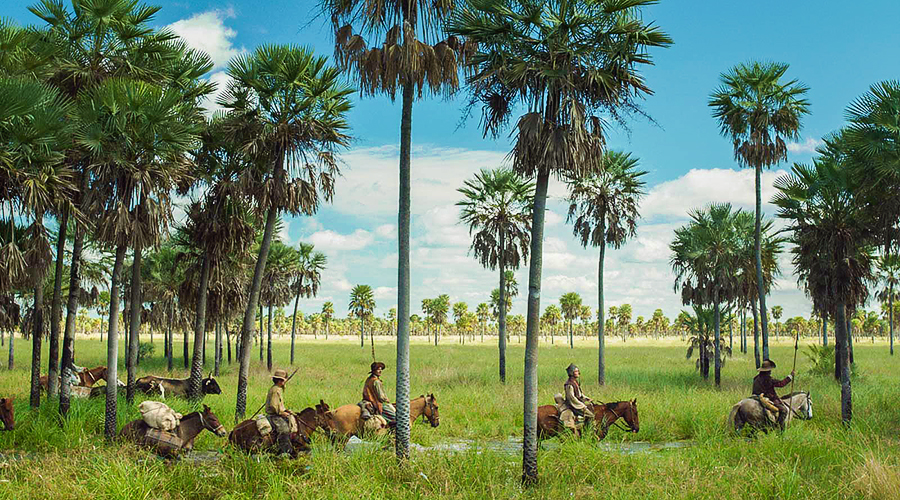 Nathasha O. Kappler
10 years following her last feature, The Headless Woman, Lucrecia Martel returned with a visually hypnotic tale of colonialism, sexual frustration, and waiting. Based on the 1956 Antonio Di Benedetto novel of the same name, Zama is a fever-dream of exotic lands filled with rich, vibrant colours, mysterious sounds, forbidden lust, and indigenous whispers unmeant for our ears. Its leading man, Don Diego de Zama (Daniel Giménez Cacho), is an 18th Century officer of the Spanish Crown whose valiance in battle rewards him with a post as magistrate in a remote corner of Argentina. Though as we soon come to learn, this position offers nothing more than a title, and Zama grows increasingly restless as any glimmer of hope he has of returning home to his family slowly diminishes. From wandering llamas to human decapitation, random moments of absurdist humour and violent savagery heighten our sense of displacement, like Zama we too find ourselves unwelcome guests in this uncharted, sacred territory. And yet, there is nothing to do but wait. Is Zama patiently waiting for divine intervention to provide him a way out, or merely the permission to die? There's an air of Waiting For Godot that lingers throughout the film, only this time, we wait by the palm tree.