"Do you hope you can expiate the crimes of the past by suffering in the present?"
― J.M. Coetzee, Disgrace
The opening film in the Berlinale Panorama, Flatland from Jenna Bass, exudes suffering with a Western flavour set inside the fragile democratic 'shell' of the Post-Mandela South African landscape. We open on the surreal Badlands of the Great Karoo, wide open skies and vast plains, the land so flat, "you can see your future rolling in." It's a land that has been fought over, vilified and torched for centuries. The sacred Khoisan tribes of these regions remain ominously forgotten to this day.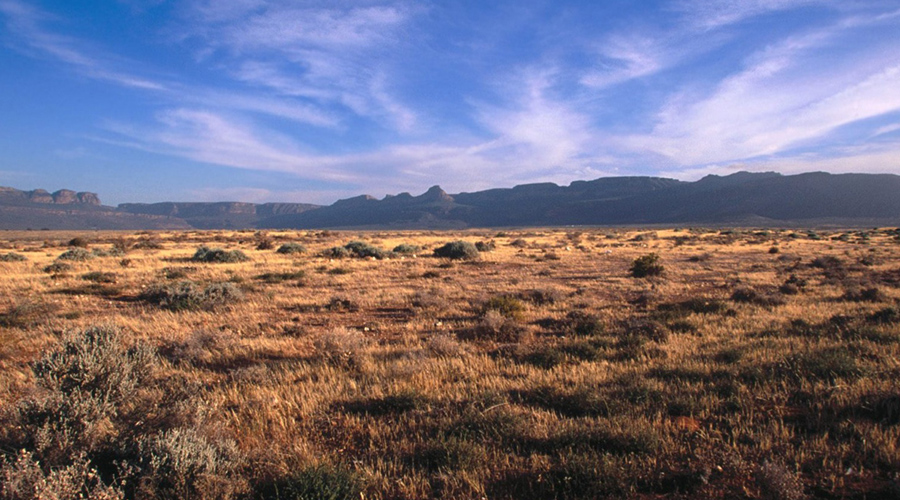 Bass opens with a wedding ceremony in a church between skittish, virginal bride Natalie Jonkers (Nicole Fortuin) and her policeman groom, Bakkies Bezuindenhout (De Klerk Oelofse) in the boondocks of Beaufort West, a town in the Western Cape province in South Africa. To fully appreciate the nuances of this story, one needs to reflect on the context of its politics. South Africa's economic history goes back to the discovery of minerals in the nineteenth century, initially diamonds and thereafter gold. Legalised race discrimination, white supremacist ideologies, coupled with the cruelty and repression of the National Party Rule in 'Apartheid' South Africa made the ground ripe for revolution inside the country. By the time the peoples war was over, and the ANC, led by Nelson Mandela had taken power back in May 1994, the democracy inherited was a shell without any substance.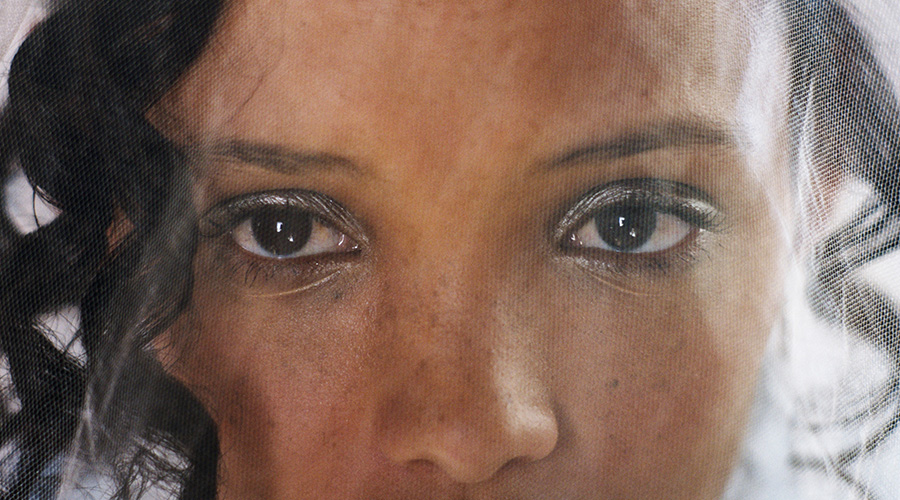 The Virgin Bride: Nicole Fortuin © Flatland Productions
The image that Bass delivers is of a society suffering from post-traumatic stress disorder, clinging to a past which no longer exists. It opens with a pastor in a crumbling church next to a trucking highway, preaching his socialist and Calvinist world order, basking in the scripture that "God has a plan for each of us." Edits of stray dogs bred in genetic cul-de-sacs, decaying carcasses and barbed wire frame the suffering here. The pastor reminds Natalie that "Eve was created from one of Adam's ribs to be Adam's companion". The misogynistic undertone follows the audience throughout the movie, as Bass takes on us an intimate dissection of the female psyche in a country where all men want is "rugby and sex, rugby and sex".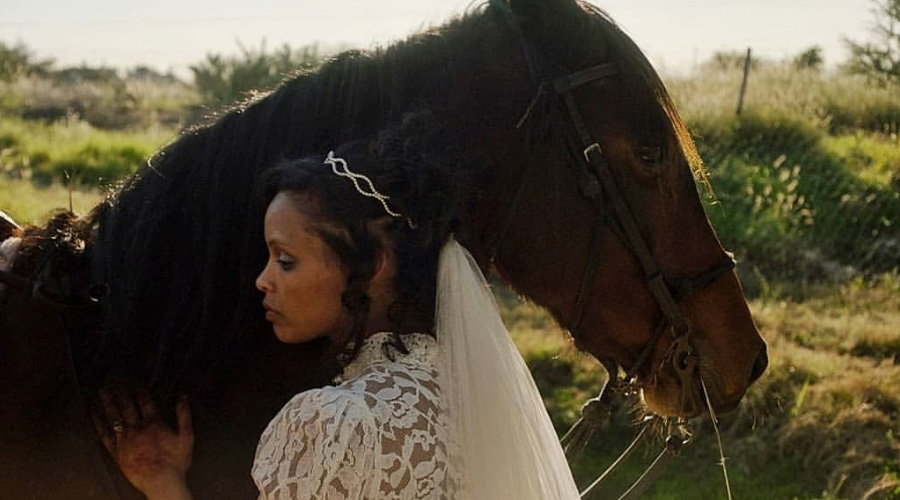 Nicole Fortuin Credit: KinoZeit
We follow the odyssey of Natalie, who grieving her dead mother, flees the scene of her marital rape to the comfort of her pet horse, armed only with her husband's firearm for self-defence. After a violent incident with the local pastor, she ends up on the run Thelma and Louise style with heavily pregnant childhood friend Poppie Van Niekerk (Izel Bezuidenhout). The dark comedy picks up pace as the two teenage runaways meet up with the father of Poppie's child, womanizing truck driver, Branko (Clayton Evertson). After a night of binge drinking, they plan to join Branko en-route to 'Egoli', (Johannesburg) the mining town filled with gold and opportunity.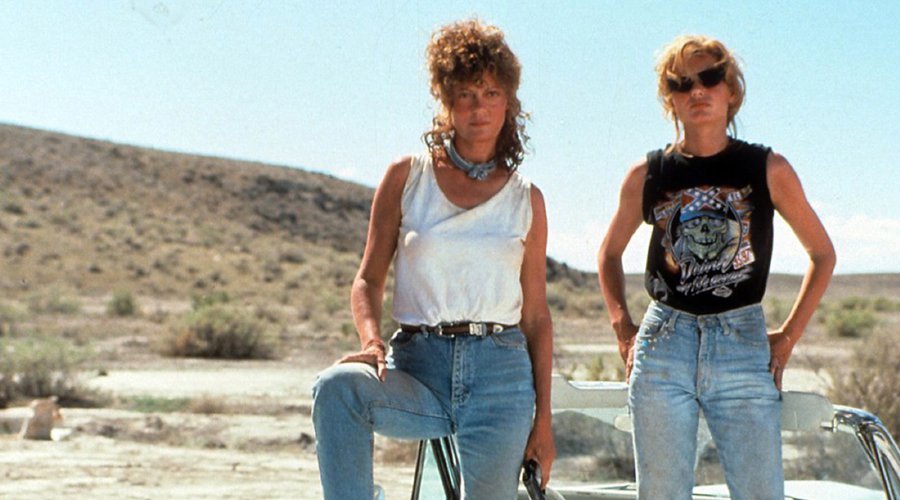 The generational trauma and domestic servitude surface like bloated albatrosses worn by all races and classes who were born into a country with no conscience which seamlessly connects all the central characters of this film. Poppie introduces Natalie as her sister to Branko, which Natalie refutes saying "we are not sisters, my mother was paid to love you. I never had a mother because of you." Bass is providing insight into families in South Africa which employ additional 'help' to assist with cleaning, ironing, cooking and raising children in the household. White nationalism flares its bigoted head with Poppie's aunt calling Natalie a derogatory racist term, refusing her an education and declaring later in the film "This is our land, our past and our future."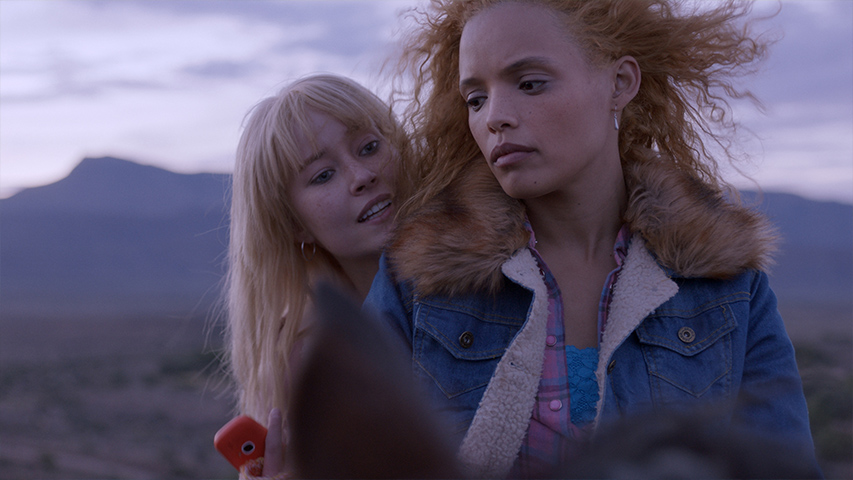 Izel Bezuidenhout, Nicole Fortuin © Flatland Productions
Bass introduces us to marginal communities on the fringes of the social group, which further add to the dislocation and fragmented sense of identity throughout the film. The men do not belong comfortably in this "changed country" and escape their emasculation through binge drinking, promiscuity, violence and cocaine. The catch phrase of post-mandela South Africa "The Rainbow Nation" is appropriated here to describe Branco's range of colourful photographs of his sexual conquests hidden in his wallet. Whiffs of misogynistic unwanted teenage pregnancies develop with Poppie being described as "loose like Tastic Rice" and a "slut", in a country infamously known for having one of the highest HIV infection rates in the world. Helen Epstein explains in her book, The Invisible Cure, "long-term concurrent relationships are far more dangerous, because they link people into a giant network that creates a virtual superhighway for HIV."
The stand out performance is from resolute detective and hero, Beauty Cuba (Faith Baloyi) who only appears later in the movie, as a sharp shooting pillar of strength. Bass builds depth of character here, reminiscent of Marge Gunderson's compassion in Fargo (1996) as we are given a glimpse into the void of middle aged loneliness. Beauty takes up the Beaufort case in pursuit of Natalie and Poppie, when her ex-boyfriend Billy Duiker (Brandon Daniels) is released from jail on parole, and now framed for a murder he did not commit. Like Marge, Beauty brings female wit, politeness and splendour to the screen. Throughout the film, we are shown snippets of her favourite TV show, Generations, a drama which reflects the conflicts, injustices and betrayals evident in her own life.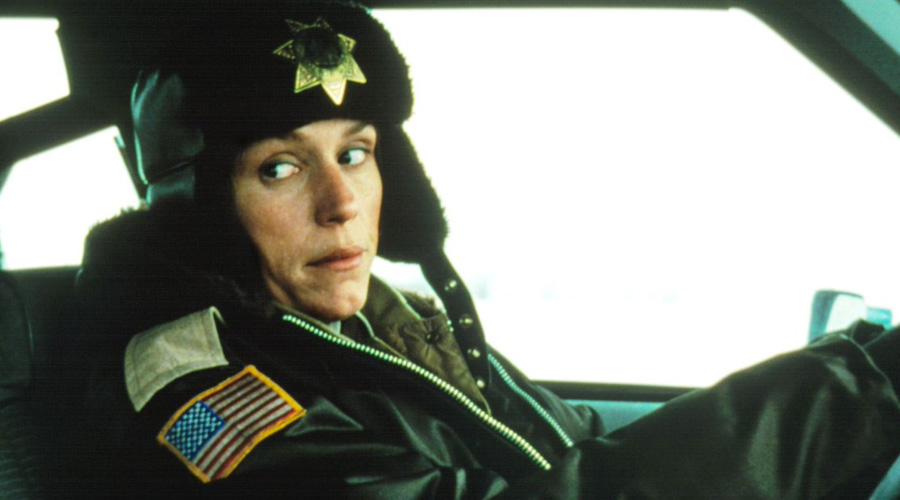 In the traditional Hollywood Western, we are served male cowboys on the Frontier forging ahead into the wild west. Bass offers us the "post-western, the conquered, colonised land reverting back to lawlessness" and instead of cowboys, she offers us a menagerie of cowgirls, convicts who moan gently that they "don't belong" and a young police officer who hides behind his retired father in a shoot-out. As Beauty says in a pivotal scene to a bunch of truckers, "You can't be a man in this country."
The truth of this film is an examination of South African masculinity, the normalisation of violence towards women and the characteristics of what it means to behave like a man. Our hero's in this Western are all women, who reject the conformities of a heteronormative life. It's a shard of optimism that women may well heal the battered psyche of this country. Combined with composer Bao-Tran Tran's pulsating electronic beats, the film's composition supports the feminist subversion of the western genre and floats the spectator towards a climactic ending. Bass offers us a detailed study into the historical context of a complex country, her interpretations of contemporary identity in the 'new' South Africa against the memorialisation of white entitlement and racial segregation. It's a film which leaves you wondering just how much suffering happened on these Flatlands and whether or not the inhabitants that live there can continue to keep their dark secrets hidden forever.