A little bit less than a month – and the 70th Berlinale is upon us! This time with a new head – Carlo Chatrian from Locarno as artistic director and Mariette Rissenbeek as executive director – new heads of the festival sections and even a new competition section – 'Encounters' with 15 innovative movies that think outside the box – this year's Berlinale definitely seems an improvement.
On Wednesday 29th January, Chatrian and Rissenbeek unveiled the identity of all 18 competition movies and proclaimed that this Berlinale does not have a motto. Instead, the competing movies seem to be united by three trains of thought: 1. The return of festival regulars 2. Preference to duos over single directors and 3. The dark night of the soul as a theme. As always, it takes some time and effort to wade through the festival booklets. However, before you dive in headfirst, these movies may be worth putting on your agenda.
Berlin Alexanderplatz (Burhan Qurbani)
This will be a big one. One of three competition movies that plays in Berlin or is about Berlin (purely incidental, says Chatrian), Qurbani's take on Alfred Döblin's famous novel updates the protagonist and the setting. Franz Biberkopf turns to illegal African immigrant Francis, played by Welket Bungué, on his arduous way to live a good life in Europe. Which of course, is not as simple as it may be, in a world that is "böse".
First Cow (Kelly Reichardt)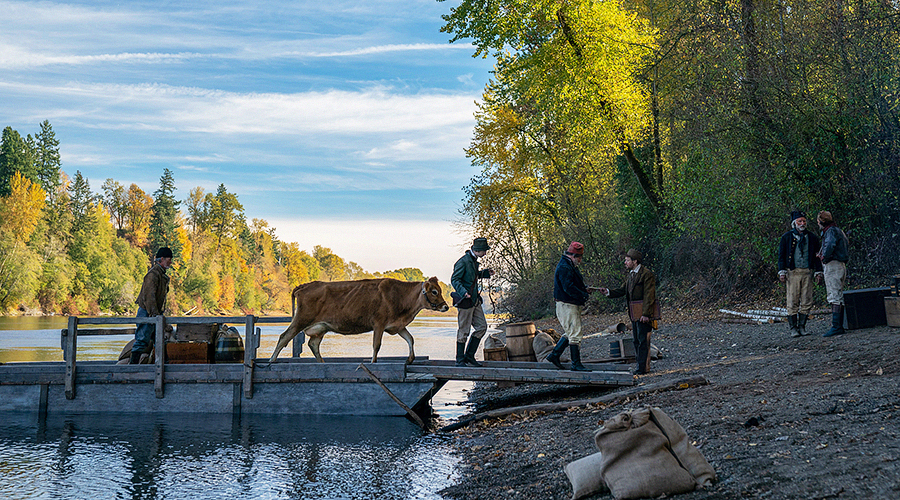 One of the gentler entries, the eighth movie by American director Kelly Reichardt features Toby Jones, the amazing Alia Shawkat (Animals) – and a glorious cow. A rural tale of friendship in the Pacific Northwest of the nineteenth century, the movie premiered to critical acclaim at last year's Telluride festival. And if it's anywhere as heart-breaking as Wendy and Lucy, we are sold!
El Prófugo (Natalia Meta)
Argentinian Natalia Meta brings a genre (and gender-) bender to the table, a psychosexual fantasy with a strong female protagonist who is a dub artist and a singer. The contemporary film noir takes a look at how we perceive others while the trailer peppered with dead exs and demonic organs is just enigmatic enough to promise one hell of a ride. Also, Cecilia Roth is on board, which shouldn't hurt.
The Roads Not Taken (Sally Potter)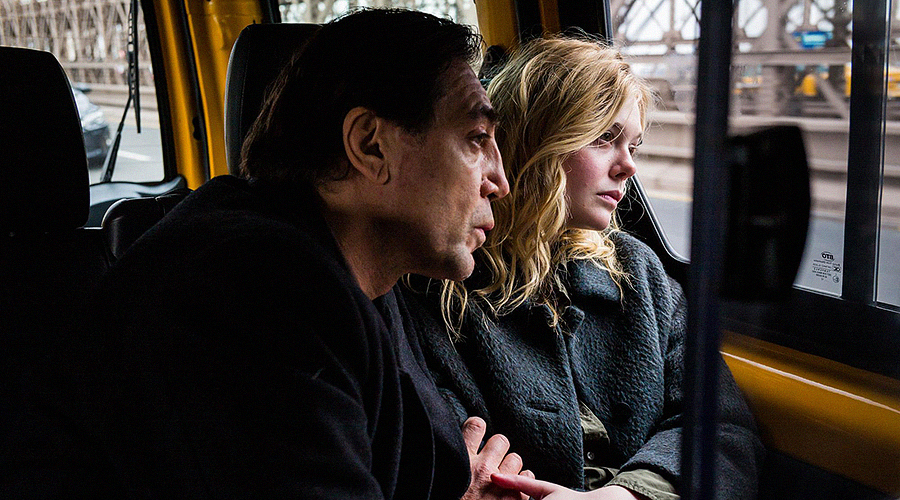 By far the most star-studded entry, this father-and-daughter story follows Javier Bardem and Elle Fanning through a day in New York and ponders the many lives a man lives or could have lived. Salma Hayek and Laura Linney complete the high-profile cast.
Siberia (Abel Ferrara)
Honestly, the name Ferrara should already be an argument. Originally planned to compete in last year's Venice Film Festival, Ferrara's movie is funded by a Kickstarter campaign and takes inspiration in Carl Jung's The Red Book. The non-narrative movie follows William Dafoe as he takes an introspective voyage in a mountain cabin. Ferrara described it as "a mix of The Odyssey and Alice in Wonderland".
Undine (Christian Petzold)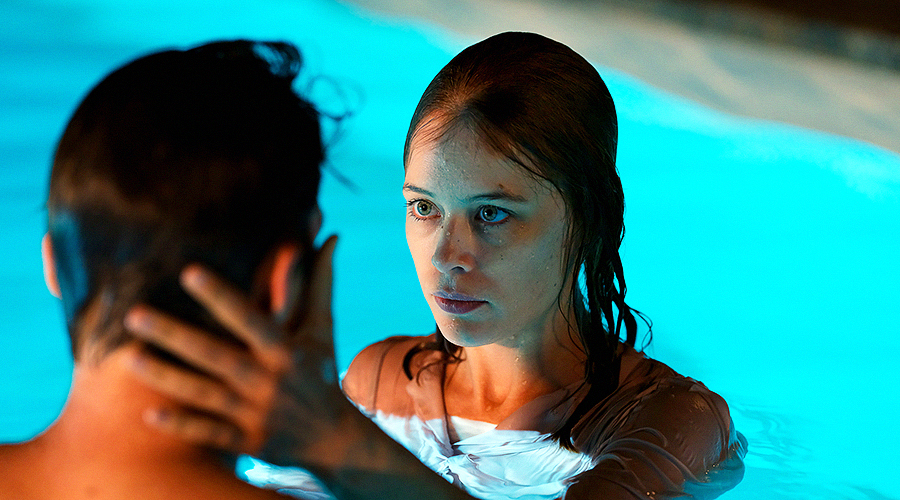 Another Berlinale regular, Petzold returns, hot on the heels of last year's success with Transit. Casting duo infernale Paula Beer and Franz Rogowski again, his movie Undine is a history of Berlin and the city's waterways. The elemental being Undine has seen different adaptation in literature throughout the centuries, one of the last being Ingeborg Bachmann's work. Petzold's movie literally takes a plunge into the subject – most of it has been filmed underwater. A fairy tale worth discovering.
My Salinger Year (Philippe Falardeau)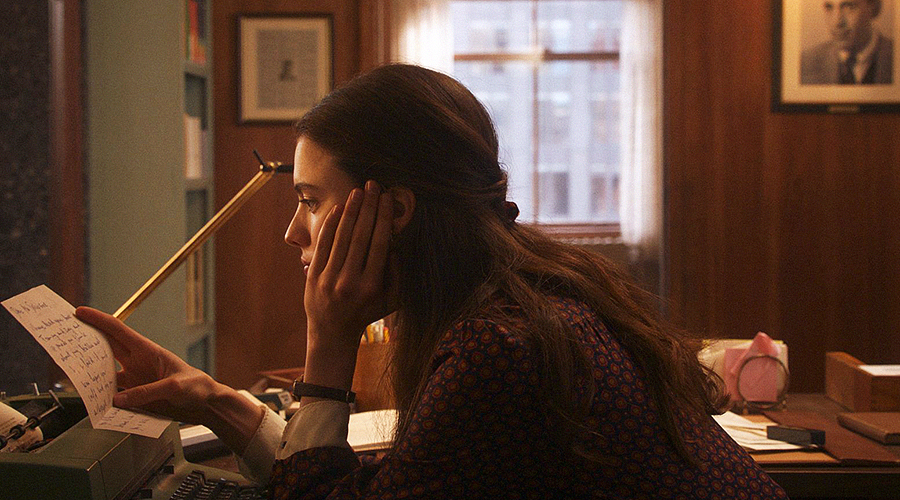 Surprise: The opening movie for this year's Berlinale is not part of the official competition. This is partly, as Chatrian explains, to take away the pressure, and partly because the festival needed something lighter to kick off things. My Salinger Year, directed by Philippe Falardeau is an adaptation of Joanna Rakoff's bestselling novel and a coming-of-age story of graduate Joanna (Margaret Qualley) that gets hired to answer J. D. Salinger's fan mail, a job that some of us would likely kill for. One for the books.
The Eddy (Damien Chazelle)
Moonlight darling André Holland and 'Cold War' star Joanna Kulig play in Chazelle's Netflix series The Eddy which sees the director add another charming tune to his musical repertoire. Set in Paris, the eight episodes will revolve around a failing jazz night club and the return of the main character's 15-year-old daughter. Music by Glen Ballard (six Grammys) and Randy Kerber (collaborator on La La Land). Watch two of the show's episodes in the gorgeous Zoo Palast!
Stateless (Emma Freeman)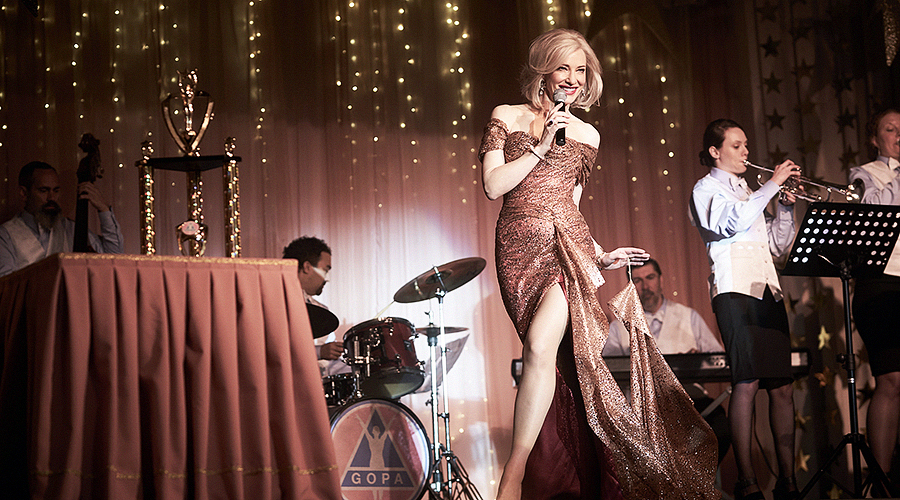 Cate Blanchett? Producing and starring in an Australian TV drama? Say no more!
The Assistant (Kitty Green)
Three years ago, Kitty Green's searing documentary Casting JonBenet was one of the highlights of the 2017 Panorama section. Now she returns with the Weinstein-inspired The Assistant, which chronicles a day in the life of a film industry assistant dealing with just way more than a human being could take. Ranked at 84% on the Rotten Tomatoes' Tomatometer and led by a well-received central performance by Julia Garner, this #metoo-movie is surely not to be missed.
Nicht Der Homosexuelle Ist Pervers, Sondern Die Situation, In Der Er Lebt (Rosa von Praunheim)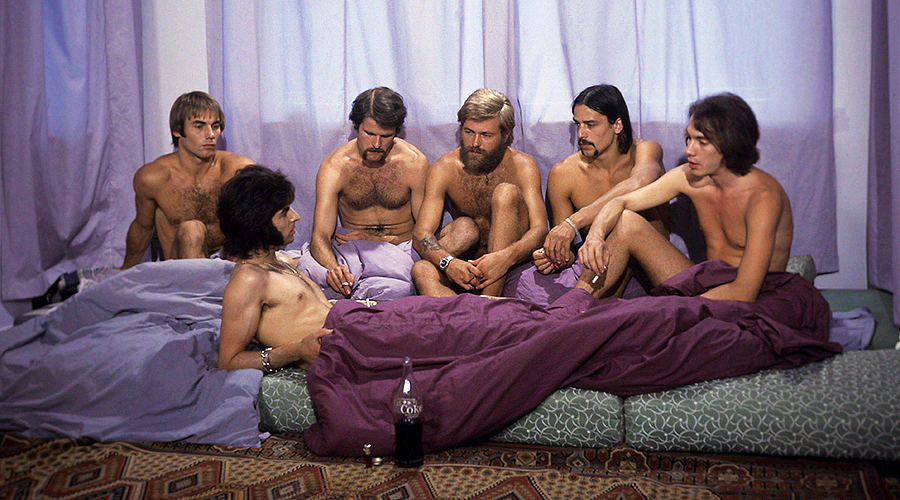 A Berlinale experience would not be complete without at least one gay movie. So why not take a look back with this 1971 German queer classic by Rosa von Praunheim: It Is Not the Homosexual Who Is Perverse, But the Society in Which He Lives?