Nominative Determinism can be a funny thing. Over the past few weeks, with the whole world gripped in a state of contagious panic and doubts over whether or not my upcoming flight will even leave the ground, I have been anything but, as my name might lead you to believe, a glad man. And I have not been aided in my attempts to live up to my surname's promises by the news that the much-awaited No Time To Die shall not be hitting the screens in April. Instead, we will have to wait until November to witness Daniel Craig's farewell performance as Britain's most well-known spy.
The significance we attach to names can be seen at every turn in our society, and we need look no further than Craig's most famous cinematic iteration for this to become apparent, a character associated above all with one of cinema's most iconic lines: 'The name's Bond. James Bond.' And as names go, few are more recognisable, few more powerful, few more capable of inspiring fear in the hearts of enemies than that of Mr Bond. That is, though, with the exception of a name on everyone's lips at present. Unlike James Bond, this is a name most of us had never heard of mere months ago, but one whose 'license to kill' is spreading chaos and concern all over the world: Coronavirus. And much like the recognisable names of Dr No, Goldfinger and the whole cast of Bond villains to have appeared on the big screen since 1962, it has proven a tricky opponent for 007, with producers ultimately deciding to delay the release of the newest Bond film amid such health concerns.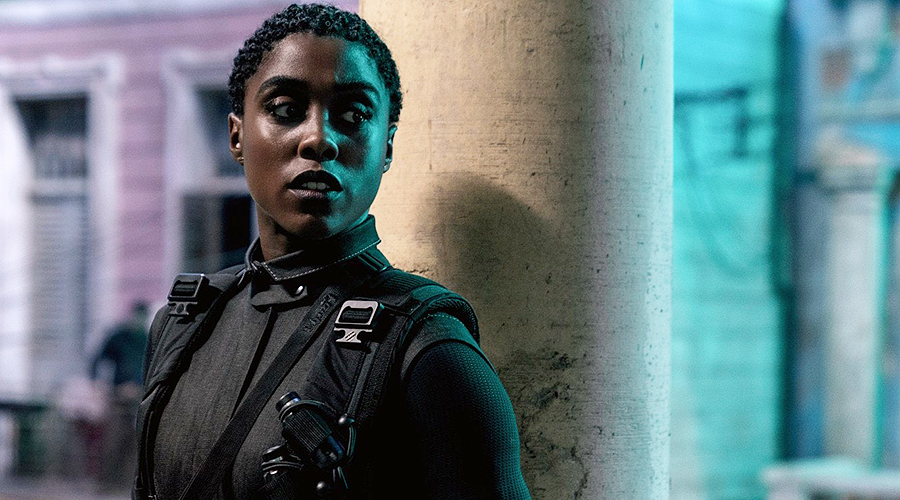 Given my insistence on the significance of names, though, I should be hesitant in my use of the codename '007'. Even though we won't be able to watch No Time To Die for another eight months, we do not need to venture to the cinema to know, as we already have for some time, that this is a film where Bond, now retired in Jamaica, is not in fact 007. What is of greater importance is who is 007, with black British actor Lashana Lynch playing the character of 'Nomi', who has been given Bond's famous codename since his departure from the secret services. Though responsible for some thrilling films beloved across the globe, the Bond franchise has rightly received growing criticism in more recent years for the patent sexism and objectification of women that its deeply flawed protagonist displays. It is a franchise which has produced some truly shocking quotes and which, film after film, continues to perpetuate the 'Bond girl' trope for which it is famous. This, then, is a refreshing departure from the usual misogyny of the Bond world. Of course, it remains to be seen whether or not Bond himself will have changed his behaviour, but the casting of a BME woman as the new 007 is clearly a step in the right direction. With the addition of Fleabag's Phoebe Waller-Bridge to the script-writing team, only the second female writer in the history of the franchise, there are signs that the Bond series is evolving, and has begun its journey along the path to becoming a more progressive entity.
If the presence of such women, then, indicates changes to the James Bond franchise, the current lack of presence of No Time To Die in cinemas furthers the debate over shifts in cinema and viewing culture on a more general level. There had been concern that Netflix would set a dangerous precedent with its release of highly anticipated films such as The Irishman and Bird Box onto their streaming services after little time in cinemas. Trepidation justifiably grew that the films of the future, like those of Netflix, would be funded by streaming giants who would then almost immediately put them onto their sites, seizing the cinema industry in an iron grip and paving the way for the eventual demise of the good old-fashioned 'movie theatre' in the process.
It would, of course, be misguided to label Netflix's 'experiment' a total failure; The Irishman was in fact watched by over 26 million accounts in its first seven days, though it did not manage to eclipse the 45 million views received by Bird Box over the same time-span, or the 30.9 million views of the comedy Murder Mystery, starring Adam Sandler and Jennifer Anniston. Significantly, however, such decisions were not without controversy, and several major cinema chains in both the US and UK refused to screen the film in protest of Netflix's failure to respect the traditional 90-day window of exclusivity. Scorsese himself has begged viewers to "please, please [not] look at it on a phone, please", recognising the obvious shortcomings of having a brand-new film available online instead of its viewers going to the cinema to experience it in all its glory. And even though, in all its three hours and thirty minutes of drama, it is, after all, perhaps better suited to Netflix and the concomitant freer viewing that that offers, it is nonetheless a great shame that it did not stay in cinemas for longer.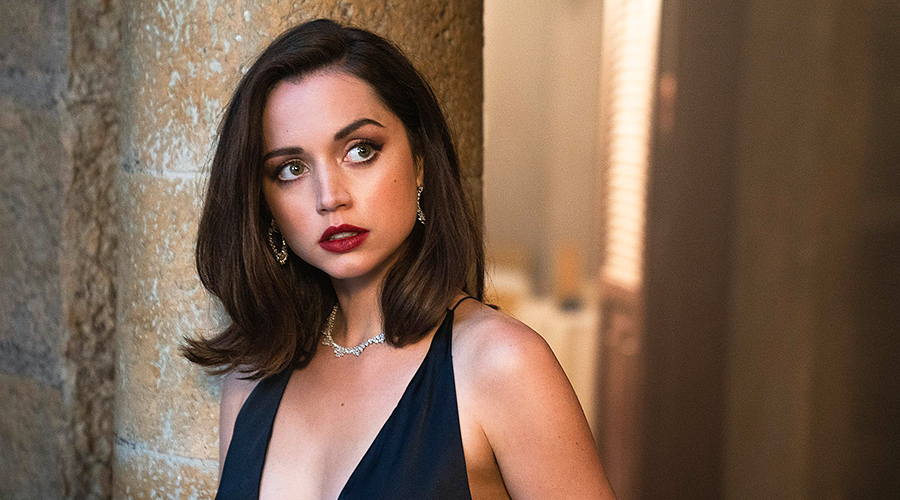 But what, then, can we learn from Mr Bond and the forced delay to his being 'on Her Majesty's secret service'? Despite the initial disappointment of Bond fans worldwide, it would be hard, on second thought, to do anything but praise the move. The Bond franchise, especially with Daniel Craig still, for now, at the helm, continues to draw enormous interest on a global scale, and fans still flock to the cinema to watch the latest Bond films as soon as they are released. Were No Time To Die released at the beginning of April as it had been scheduled, it might have had disastrous consequences from a health standpoint, and it is an undeniably positive decision to help slow the spread of covid-19. The disastrous consequences of an April release that were quite possibly more pressing in the minds of the film's producers, however, are financial ones; though fans would have still braved the cinema to watch Bond's latest escapades, crowd numbers would likely have been substantially lower and the film's box office earnings would have taken a significant hit. A couple of weeks ago, in fact, The Hollywood Reporter wrote that the global film industry could be facing a $5 billion loss amid the Coronavirus pandemic, with other films similarly postponing their release.
If 2019 is anything to go by, when the worldwide box office raked in a record-breaking $42.5 billion, the cinema experience remains a hugely important part of our society, and the decision to delay the release of No Time To Die is only further proof of this. Of course, there is still the possibility that studios will release mid-budget films to streaming services in attempts to stave off large losses, but for the time being, the traditional cinema is putting up a fight. Yes, the film industry is changing. Many of these changes, though, are conclusively positive ones, as Lashana Lynch and Phoebe Waller-Bridge's roles in the upcoming Bond film indicate, or Parasite's recent ground-breaking victory at The Oscars. And even though the good old cinema has taken some body blows from the streaming industry, it is at difficult times like these that we are reminded of the importance of values of togetherness and community-strength, values embodied by the cinema-going experience. And films like Once Upon a Time in Hollywood, designed, with all its cinematic beauty, to be watched on the big screen, there's no doubt that cinema as an art form, and the crucial role that 'movie theatres' play in that, remains alive and kicking. Thus, despite the changing face of the film industry, we can be sure that no matter how many punches it takes, the cinema will always manage to stay on its feet.