Teen spirit is a whole new beast in the Me Me Me Generation's interpretation – and it shows, in all its outrageous, trail-blazing glory, in the marvelously-told, Millennial-friendly German flick Feuchtgebiete. Straddling the midnight hour at the Transylvania IFF, the movie managed to keep an impressive number of butts on seats – some shifting uncomfortably throughout, but sticking with it just to be able to give the innovative director a big hand for his masterpiece, at the appended Q&A.
The touchwood that first set Sundance on fire, earlier this year, comes from David Wnendt, whose deft-beyond-his-years directorial hand peppers the flick with copious amounts of left-field humor and successfully avails itself of every scrap of skin of its plucky female lead. Carla Juri bears it all like no other – none that I've seen at this festival, at least… ever. And I'm not just talking about the obvious, but also about delving deep into the emotional layers beneath, to find just the right shades that paint the identity crisis inherent in middle-class teens.
The Skinny
Set in Berlin, Wetlands tells the story of a teenage girl who makes no bones about her general horniness. Nor about her disdain for tidiness, and anything proper really, in all senses of the word. Juri's Helen flies in the face of even the volatile behavior that's expected from someone her age, with the utmost disregard for authority, the self-confidence of an older soul and an eye-catching indifference toward any line that can be toed. She lives to experiment, even at the cost of her own personal safety, and the time she spends in hospital after a shaving nick in the worst possible place (read: plASS) will dispel all doubts about her extreme devotion to the outré. It's here, after all, that she a) meets her next boy-toy, b) comes to grips with a blocked-out memory and c) finally gets over her parents' divorce.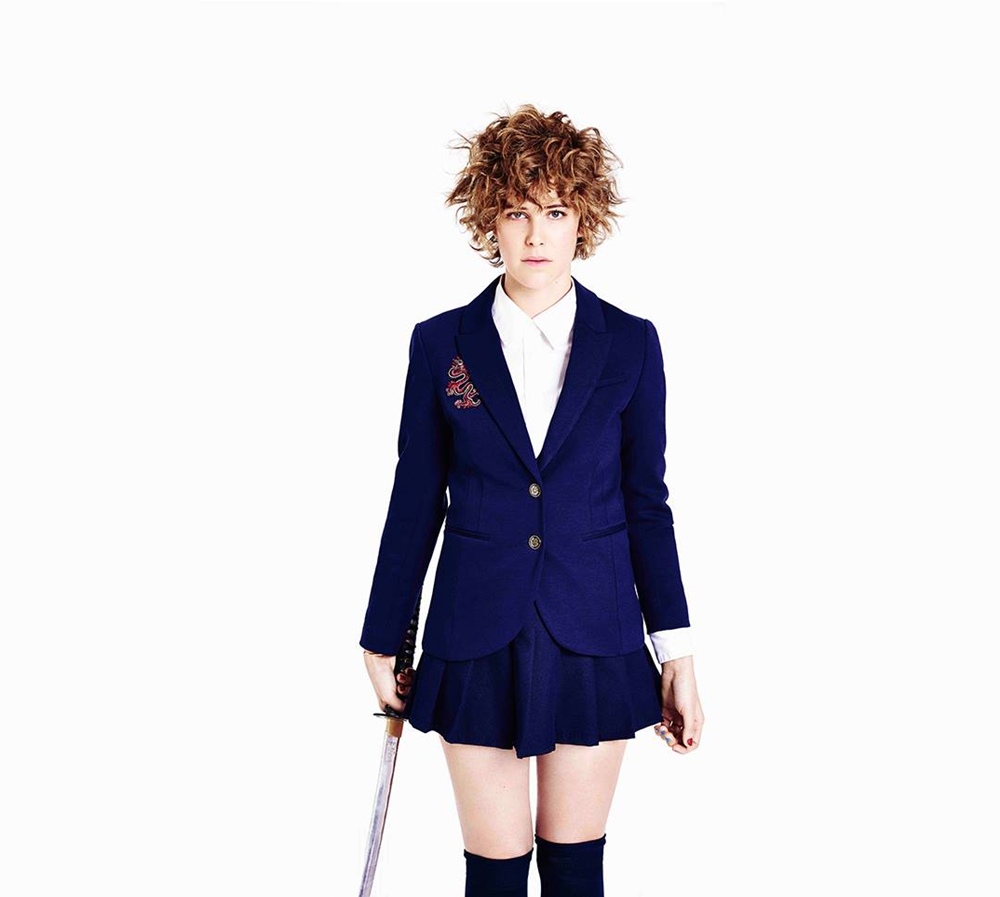 But it's also in the hospital gown she insists on keeping unbuttoned at the rear that Helen will show us her vulnerable side, the one that's perhaps responsible for all the havoc-wreaking. That this free spirit had actually repressed – admittedly at a subconscious level, but still – anything at any point in her life is possibly the most mind-blowing twist in the movie. And that, on this roller coaster ride of a film, is saying something. There's nothing conventionally Freudian about her unearthing process either, she simply clears it from her system in tandem with a part of her being surgically excised from her body.
Fleshing It Out
Raised by an – ehem – anal mother and a self-involved father, who gave her precious life lessons through what many would qualify as abuse, somewhere along the way, Helen's learned not to sweat the small stuff. Hard-bitten, she's developed a good-humored cynical bone and grown into a whip-smart mudslinger (in the general direction of her parents) and server of innuendos (at the opposite sex). Her overzealous self-description as a bit of a nymphomaniac will sure land her in hot water, but it also makes for a great conversation starter with Robin (Christoph Letkowski), the male nurse at the hospital. Very much in touch, and in sole possession of, her own body, Helen is thankfully less self-assured when it comes to her emotions. If she hasn't yet, she'll grow on you as soon as the helmer uses this hospital stint and her crush on Robin to let you briefly glimpse under her tough outer shell.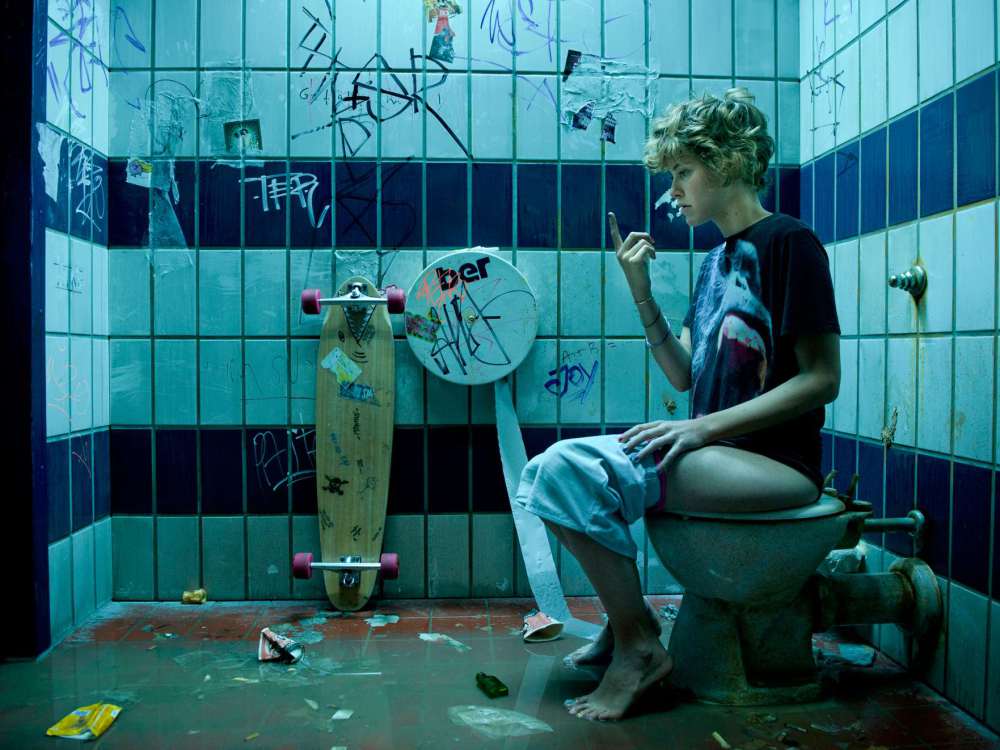 All that being said, the novelty value here is substantiated through expert camerawork, exceptional storytelling at a hectic 21st century pace, and interspersed digital pop-ups that add visual spice to the chaos. Early on in the flick, the camera morphs into a microscope, to hone in on the slimy population of microbes, bacteria and vile creepers of all kinds crawling or zooming along a toilet seat – and then it pulls back to reveal Helen diligently rubbing her privates on the round, feculent surface. How's that for…
Shock Value?
Check! Wetlands shies away from nothing (and will surely be rated R when it comes to a theater near you). From a cultural standpoint though, there's no doubt in my mind that this is a milestone movie, raising the bar for the future of rebellious teen-themed cinema. The helmer throws every set piece in the book (written by Hollywood in the '90s and noughties) at this "disaffected suburban teen gone rogue" – the sprawling home, the meek BFF, the younger sibling, the compulsory high school scene, even the rock soundtrack – it's all there, only with a twist each!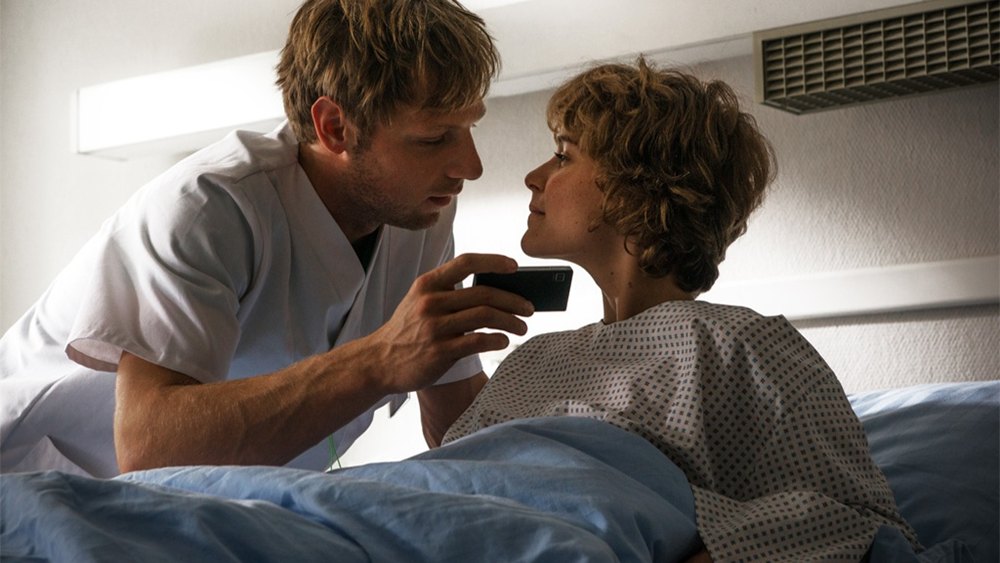 The German embodiment of the archetype turns everything on its head, through grime and raunchiness galore, both at the heart of the flick's unique brand of toilet humor. To nod off, or pull a disgusted face, at Helen's nasty public restroom etiquette is next to impossible, thanks in large part to the actress's charming resolve to try everything and see what happens. Soon enough, you'll be surprised to notice you've gotten over the initial urge to heave, as it gives way to stomach spasms from laughter.
Every envelope you thought you'd squared away the typical troubled-teen stunts in, gets pushed, every logical explanation for their acting out gets nixed – all that remains in Wetlands is the unadulterated joy on Helen's face when she engages in whatever hedonistic pursuit occurs to her. So you pick up the icky gauntlet and roll with it, which makes this cinematic experience one ride you're not likely to forget. I should know – with a full daily plate of festival goodies to imbibe, it's now five movies later and I'm still laughing out loud, from memory, at Helen's shenanigans.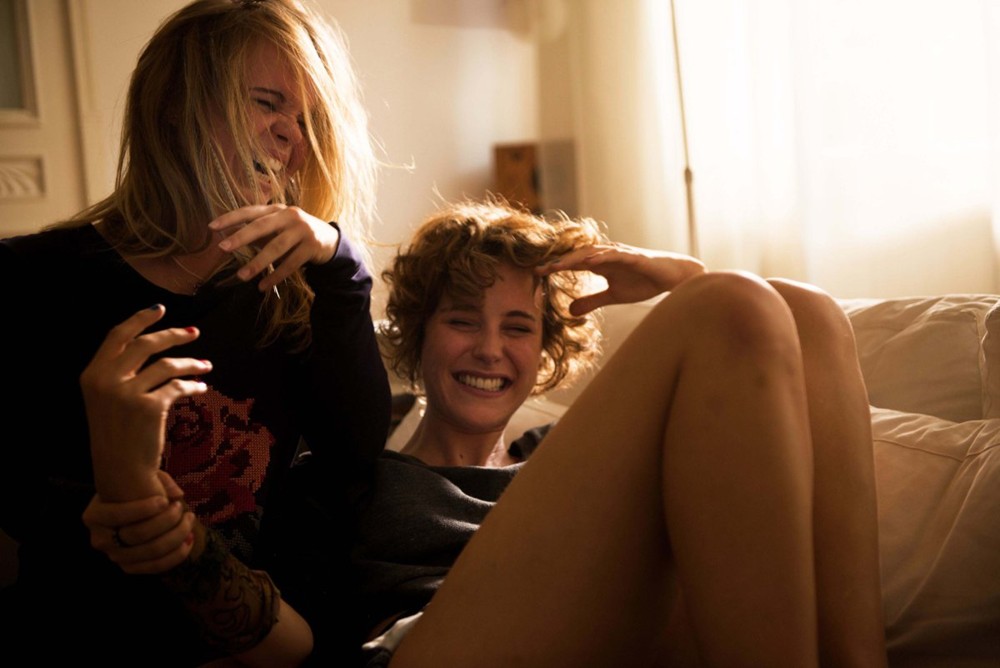 Weaving in and out of Helen's background through flashbacks voiced-over by herself, our unreliable narrator whose imaginative figments we're likely to take at face value – until the bubble bursts (literally, in one digitally-enhanced scene) – Wnendt's stumbled on a New Wave upgrade to the popular spleeny teen genre. And it epitomizes the self-destructive youths of today. Will it turn your stomach? Perhaps, but the fact remains that the oncoming breed of German filmmakers have managed to tap into that elusive freshness of cinema that all young creators across the globe are scrambling to achieve.