'Petting Zoo', the first feature film from director Micah Magee, tells the story of pregnant teen protagonist Layla. Coming from an impoverished San Antonio family, Layla must learn to navigate her way through the many challenges she faces, and come to terms with her impending motherhood. Based upon the director's own experiences of growing up in San Antonio, we caught up with Micah Magee about her film 'Petting Zoo', which premiered at the Berlinale just a few weeks ago.
'Petting Zoo' is your first feature film. What was the development process like for you, and how did you first get started with it all?
I began just jotting down the frame for a story, an attitude, and a few pictures. I wrote a full script with all the dialogue for the actors, then we threw it away, but in the finished film it's mostly those same lines again. We had a frame for each scene with one or two real things happening, such as learning how to drive for the first time. During the shoot, I would interject direction to change things during the take. The actors had read the script, had the lines and would sometimes go back to them, but they were allowed to say whatever they wanted, in their own words.
The film takes place in San Antonio, Texas, where you grew up and spent your teenage years. What made you want to make a film that portrays your hometown, and reflects upon your own personal experiences?
I think if you can be super specific about a community and a place, other local communities can identify with that too. Somehow from being really specific and local, you can reach a universal audience. 'Petting Zoo' was filmed in the places of my childhood, where my teenage cousins live now: high schools built by prison architects, trailers, rock bars, abandoned half-built subdivisions, the corporate parks between the fields. I wanted to highlight the kinds of people in the film, and San Antonio itself.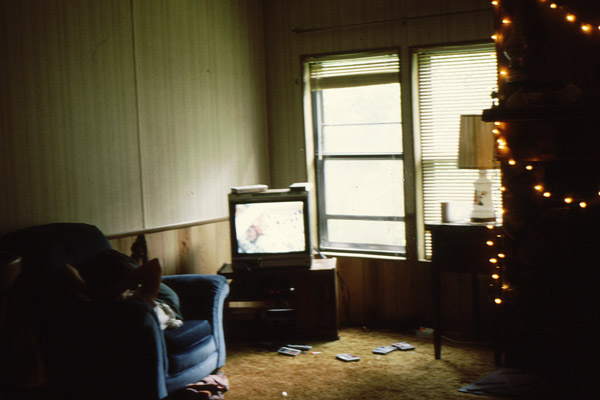 Do you feel that there are parallels between yourself and the main protagonist of the film Layla?
Having been a pregnant teen myself, I wanted to tell this story from a place of empathy and experience instead of a political angle. Regardless of a young woman's decision, I wanted the focus to be on her potential – as a mother or whatever else she chooses – not on the shame of some 'mistake' she made or the burden she is going to place on society. It's awkward enough to be a teenage girl. As a pregnant teenager your body changes all over again. But I didn't want to rely on individual moments or steps in my own pregnancies to tell the story. The focus was rather on a sense of heightened awareness in an environment where one is not allowed to appear vulnerable.
In what way did you want 'Petting Zoo' to reflect or comment upon South Texan culture?
I left San Antonio when I was 15, and then came back for a few months when I was 17, but still pretty much a kid. Coming back as an adult was a trip. Through casting and research I realised that a lot of events that had overtaken my life like a tidal wave as a child were not specific to me at all, but were really structural stories that repeat themselves in certain socioeconomic structures. This helped me reconnect with a lot of my family, and understand that it makes so much more sense to try to change things than to withdraw and disengage. You have to involve and convince the whole community to do this – even the so-called 'bad guys'. I hope this film can help with that! My husband (Danish director Johan Carlsen) and I tag-team to coproduce our own films (in addition to looking after the three kids and the dog), so for us to enroll the kids in school and really settle down as we made the movie was an interesting experience too. Having lived all over the world, I can say with certainty that San Antonio is one of the most culturally rich and diverse cities anywhere. You can travel continents in just a few blocks. I loved being able to come back and experience the city from this perspective and to connect with peers in art and music doing amazing, important work. I think sometimes San Antonians just don't care that much what happens in other places, so you still have a lot of fantastic undiscovered corners and jewels of talent that will probably never make their way outside the city. But they are totally fine with that. It just means you have to go to them.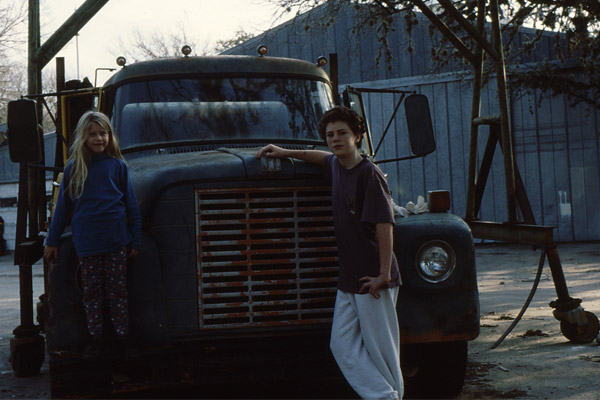 Do you feel that these autobiographical ties that you have to your work are an important aspect of your practice as a filmmaker?
I feel the universal story is more important, so the challenge is to get beyond your own experience and to find out what part of that story you have in common with other people. I have also directed films written by other people, and I use the same approach to this material as I do to autobiographical material.
On the website for the film you provide the statistic that San Antonio has the second highest teen pregnancy rate in America, and that four thousand San Antonio teens become pregnant each year. How do you think your film addresses this in its treatment of teenage motherhood and sexuality?
It's really normal to be a pregnant teen in San Antonio, and I think the film is honest in its de-dramatisation of that issue. I would love for people to start to see society as a body instead of as small parts and individuals, to understand that we all influence each other and approach people as people, instead of as a label or stereotype like "pregnant teen" or "slut" or "welfare mom".
As a female filmmaker, what advice would you give to women who are also trying to pursue filmmaking, or any other artistic endeavour?
I would tell any filmmaker to keep a low overhead! To women especially? I don't know that there is anything to tell them especially. Maybe that they don't have to fit in or be more 'manly' to be good at what they do. But I think some men could benefit from the same advice! Your path as a filmmaker is always going to be so dependent on so many factors and your own vision and drive, so it is hard to give people any kind of good overall solid advice.
What do you feel inspires you the most in your filmmaking practice, and what keeps you motivated to produce new work?
Working with people and discovering things I never knew.