With the 66th Berlin Film Festival fast approaching, we take a closer look at this year's jury members and cherry pick who we'd most like to meet!
Meryl Streep
American actress Meryl Streep is this year's Jury President. Meryl has appeared in over 40 films and is considered one of the world's most talented and versatile actress. Her international big screen breakthrough came in the late 1970's with Michael Cimino's The Deer Hunter (1978, her first Oscar nomination), as well as the drama Kramer vs. Kramer (D: Robert Benton, 1979), for which she got her first Oscar. She won further Academy Awards for her performance in Sophie's Choice (D: Alan J. Pakula, 1982) as well as her portrayal of Margaret Thatcher in The Iron Lady (D: Phyllida Lloyd, 2011). The below photo taken in the New York subway was after she got rejected for the role in the King Kong film (the role that introduced the world to Jessica Lange) after being told she was not pretty enough for the role.
Nick  James
Nick James is an internationally renowned film critic, author and programmer from the United Kingdom. Since 1997 he has been the editor of the internationally celebrated film magazine Sight & Sound. His articles on film, art and literature have been published in, The Guardian, The Observer, The Independent, Vogue, the London Review of Books and The Literary Review. In 2002 Heat, his book about Michael Mann's film of the same name, was published. In 2010 he received the title of Chevalier de L'ordre des arts et des lettres from the French Ministry of Culture. Since 2012 he has curated the 'Deep Focus' film series, which is put on twice a year by the British Film Institute at BFI Southbank.
Clive Owen
In 1991, at the start of his career, Berlinale audiences got to see Clive Owen in Stephen Poliakoff's Close My Eyes, which screened in the Panorama section. With it the English actor began a long list of impressive performances in which he has succeeded in balancing small arthouse productions such as Croupier (D: Mike Hodges, 1998) or Shadow Dancer (D: James Marsh, 2012) with big mainstream hits such as Sin City (2005). He received the Golden Globe and a nomination for an Oscar for Mike Nichols's Closer (2005), and worked with directors such as Robert Altman (Gosford Park, 2001), Alfonso Cuarón (Children of Men, 2006) and Spike Lee (Inside Man, 2006).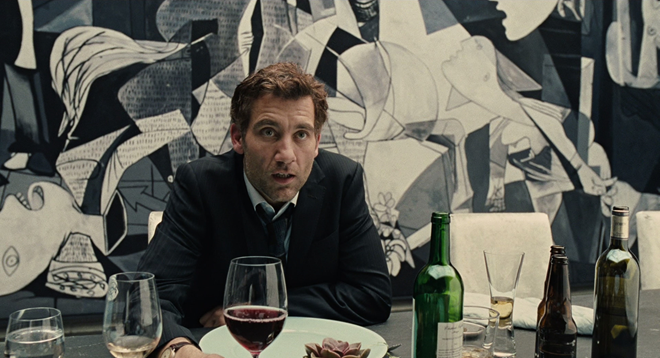 Alba Rohrwacher is an upcoming actress of the new generation. She has already won the Italian David  Donatello film award twice (in 2007 and 2008). In 2009 she was celebrated as a European Shooting Star at the Berlinale and in Venice in 2014 she won the Coppa Volpi for Best Actress for her performance in Hungry Hearts (D: Saverio Costanzo). She had already made two Berlinale Special guest appearances, with What More Do I Want (D: Silvio Soldini, 2010) and Doris Dörrie's Bliss (2012), before she shone in the lead role in Laura Bispuri's 2015 competition entry, Sworn Virgin. Amongst her other successes are I Am Love (2009) by Luca Guadagnino, Dormant Beauty by Marco Bellocchio (2012) and Alice Rohrwacher's The Wonders (2014).