Shown in Competition at the top film festival in Romania, now underway in Cluj, Oslo, 13, August writer Eskil Vogt's debut film quickly shot up to the top of my list of favorites in the race for the Transylvania IFF trophy. Seldom have I seen something so visceral as sensory deprivation explored in a manner that's troubling, funny, and realistically spot-on in the same breath.
Everyone in the audience came away with a better understanding of how it might feel to become pinned down by blindness after a lifetime of normal, everyday engagement with the world. How scary and prohibitive a black hole the space around you could be, and how challenging it would be for someone in this situation to maintain a relationship, even when trusting the other person came naturally beforehand.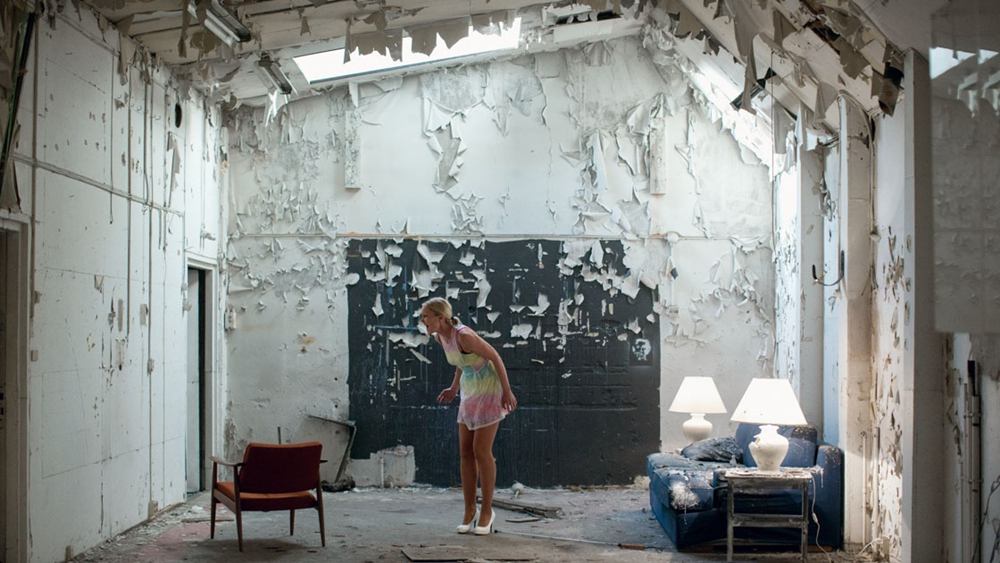 Blind sets the scene early on, with Ingrid (an always disheveled Ellen Dorrit Petersen) explaining off screen how she visualizes her surroundings, from memory. Even when her mind's eye plays color tricks on her, it's still a victory to have been able to imagine the structure in the first place. Ingrid has fallen prey to a hereditary disease that took away her sight a few years back, which is keeping her from leaving her bright, high-ceiling, top-floor apartment (but is it, really? she wonders, raising herself on the tips of her toes and reaching up) and from engaging with her husband. Such a debilitating condition is, conceivably, wholly absorbing, and we are expertly led to grasp, possibly even relate to Ingrid's desperate struggle to both keep it together and not become so self-involved that she loses… well, sight of her marriage.
Vogt handles the tough subject matter with, of all things, humor, the self-reflexive kind, resorting to a meta-ploy that's recently grown quite popular with filmmakers – see Stranger than Fiction or Ruby Sparks. He has Ingrid write down the stories she weaves in her head, which she both uses to entertain and, it soon becomes apparent, torment herself with what she imagines her husband is up to. Morten (played by Henrik Rafaelsen) might have stayed in the flat, watching over her in silent disappointment, or he might be out with another woman, the fabricated single mother Elin (Vera Vitali). Illustrating the scenes and the deletions she makes on the page in a way that's both confusing (as you'd imagine changing characters' backstories mid-stream can get) and side-splitting, the helmer aptly circumvents the ivory tower she's confined to.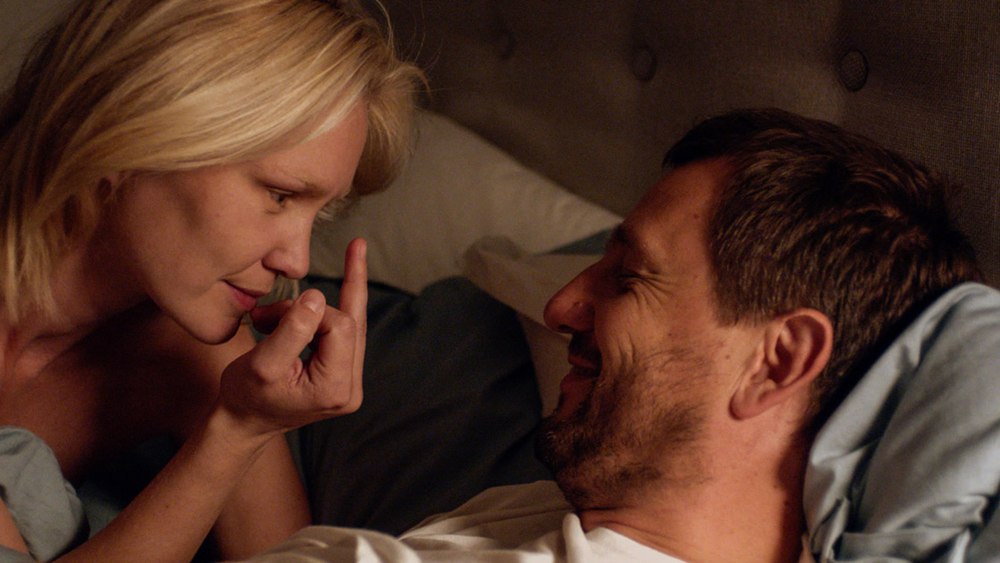 At one point during her first date with Morten, Elin goes blind, to her maker's utter delight, and tongue-tied, when Ingrid's wine goes to her head. Later on, a pregnant Elin, come to break the news to Morten, can't see the conveyor belt of half-naked girls skulking out of his room as he's talking to her in the doorway. With such an unreliable narrator guiding us through these stories, the only reality we can put our finger on happens when Ingrid's alone in the flat, helped out by talking gadgets and slowed down by walls and oven doors. Covered in bruises, her body belies the brave face she puts on for Morten's benefit. And for her own sanity, which is still pretty well preserved, all things considered. Or, at least, that's an upbeat way of interpreting her flippancy – she remarks, for instance, that the reason Morten's lost his "cheeky," off-color sense of humor is "perhaps because I've joined a minority."
Vogt avails himself of Ingrid's other senses, most notably her touch, to impress on his viewer just how invasive the exterior becomes to a blind person – hell is other people, lurking, eyeing, eavesdropping, impinging on her personal space with her in the dark, being none the wiser. From the get-go, the camera focuses on her hand, as she feels her way around the flat, and we get a sense he only zooms in on Ingrid's face reluctantly, seeing as, after all, she is his lead, it is her POV we're experiencing and this is not radio theater. Her fear of being encroached on reaches shock levels as she stands herself flush against the window without a stitch on.
Margaret Millar famously put forth the sad truth that "Most conversations are simply monologues delivered in the presence of a witness" – but isn't it sadder still to be forced by a non-shareable experience into a life led inwardly, and a monologue so miserable that you have to morph it into conversations for the sake of companionship? Ultimately though, the fog clears: it's through one of these voices she uses to filter her own, that Ingrid realizes it's time to snap out of the depression.
And the twist of having one of Ingrid's figments turn the tables on her for a change will hopefully be the genius move that lands Blind the TIFF trophy this coming Saturday night. Oslo, 13. August did, it's worth noting, back in 2012, when it also nabbed the prize for Best Screenplay. That said, judging by the packed theater that welcomed this film, from a first-time director no less, I'd imagine this one has the audience award in the bag, at the very least.