Between 5th and 15th of February, Berlin will become the center for world cinema. With the 65th Berlinale a few days away – and judging by the content of its famously extensive program (it is the world's largest public film festival!) – this year will definitely send even the most casual moviegoer to the back of the queues at Potsdamer Platz for tickets. But with over 400 films screening at nine different cinemas across Berlin, the program can be somewhat overwhelming to sift through.
For the convenience of our readers, we've highlighted 14 unmissable films that best reflect the diversity and quality of the Berlinale program. The list includes such paragons of German cinema as Werner Herzog and Wim Wenders, along with a host of other familiar faces such as Joshua Oppenheimer, who returns to the topic of the Indonesian genocide in his new documentary, The Look of Silence, and the Iranian director Jafar Panahi, who will be premiering his (secretly made) film Taxi. Yet amongst the old faces are also a rich line of new talents who are making their first appearance at the Berlinale, including a host of female directors such as Emir Emil Balci, a female Turkish director, whose film, Until I Lose My Breath, will be premiering this week.  Marielle Heller, after being lauded at Sundance for her film Diary of a Teenage Girl , will celebrate its European premier, as will Ava DuVernay, whose film Civil Rights drama Selma, has already gained worldwide attention.
Wrap up warm and brace yourselves…
1. Queen of the Desert
Director: Werner Herzog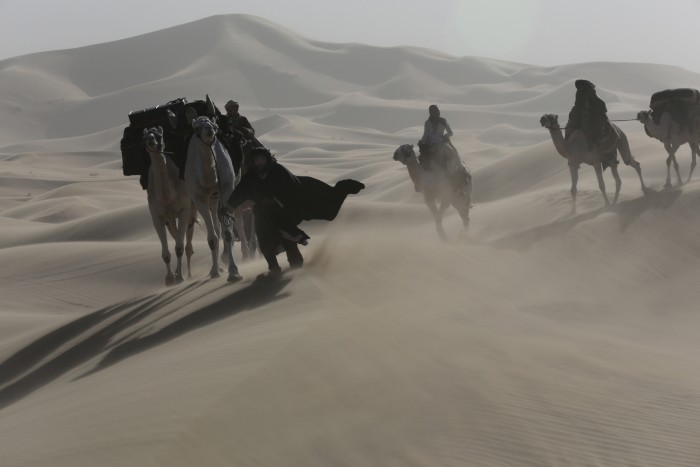 Legendary German director, Werner Herzog, returns to the Berlinale this year with his first feature since 2009 for the world premiere of his new film, Queen of the Desert, starring Nicole Kidman. The film follows the real life story of Gertrude Bell, a British writer and historian, whose exploration of the Middle East proved instrumental in establishing its modern day borders. As always Herzog's characters are shaped and molded by the extreme landscapes that they inhabit, and this film will certainly prove to be no different. Here he uses the epic backdrop of the desert, a setting that will be familiar to viewers from some of Herzog's previous films such as Fata Morgana (1968), to reflect the interior of his characters, and to excavate a deeper truth about ourselves.
Showtimes:
Fri Feb 06 18:45 – Berlinale Palast
Sat Feb 07 9:30/12:00/21:00 – Zoo Palast/Friedrichstadt-Palast
Sun Feb 15 10:00– Friedrichstadt-Palast
2. Taxi
Director: Jafar Panahi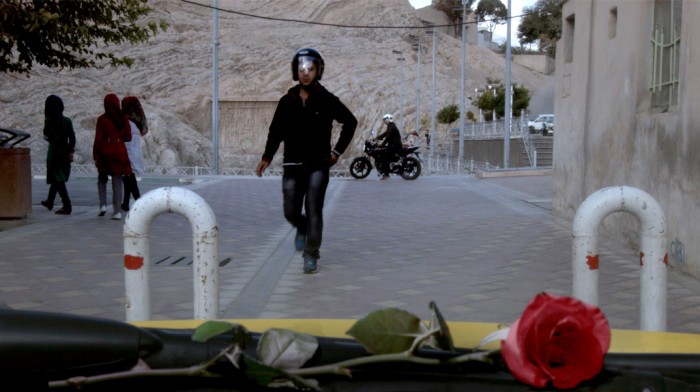 Although Jafar Panahi has been banned from making films in his native Iran since 2009 for supposedly spreading anti-government material, he has managed to secretly produce three films, the last one of which, Closed Curtain, premiered at the Berlinale two years ago and secured him the Silver Bear Prize for Best Script. This year Panahi's new secret film, Taxi, will have its world premiere and take part in the Competition. A taxi, driven by the director himself, roams aimlessly through the busy streets of Tehran.  Various passengers get in and out, talk about their lives and their views, creating a montage of voices that together form the basis contemporary Iranian society.
Showtimes:
Fri Feb 06 16:00 – Berlinale Palast
Sat Feb 07 9:30/12:30/18:00 – Friedrichstadt-Palast/Haus der Berliner Festspiele/Friedrichstadt-Palast
Sun Feb 15 14:30 – Haus der Berliner Festpiele
Director: Wim Wenders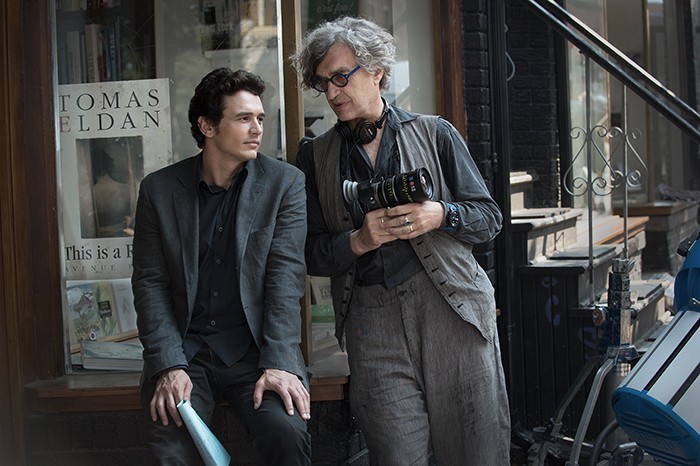 Not only is Wim Wenders the subject of this years Homage, but also his new 3D drama, Everything Will Be Fine, starring James Franco will celebrate its world premiere at the Berlinale Palast. The film follows the novelist Tomas whose life undergoes a dramatic change after he is the cause of a tragic car accident. Set over the course of 12 years, the film tracks Tomas' quest for forgiveness in the face of overpowering guilt. Any story put in the hands of Wenders is sure to transform, if only slightly, the way we view our own lives. Think of Paris, Texas or Wings of Desire. Also do not forget to check out the screenings of Wenders' earlier work, which has been newly restored and will play at various times throughout the festival. See  Homage for more information:
Showtimes:
Tue Feb 10 21:00 – Berlinale Palast
Wed Feb 11 13:00 – Zoo Palast
Fri Feb 13 21:30 – Haus der Berliner Festpiele
Director: Terrence Malick
KNIGHT OF CUPS, the long-awaited follow-up to Terrence Malick's "To The Wonder", is having its 2015 debut at the Berlinale! Rick (Christian Bale), an insecure womanizer, can't quit the Hollywood system. Addicted to success, he longs for something deeper in his life. He lives in a world of illusions, searching for meaning. Natalie Portman and Cate Blanchett join him on the soul searching journey out of his excess trapped life.
 The film turns the lens on Hollywood itself and focuses on celebrities and excess.This is Malick's seventh film and his films are well-known to go by the beat of his very different, very dreamy drum.With a plot that still to this day has been kept largely under wraps, and a trailer that barley broadens the concept, it's the only thing that gives us a clearer picture of what to expect.
Showtimes:
Sun Feb 08 19:00 – Berlinale Palast
Mon Feb 09 12:00 – Friedrichstadt-Palast
Wed Feb 11 09:30 – Friedrichstadt-Palast
Fri Feb 13 15:00 – Friedrichstadt-Palas
Sun Feb 15 13:00 – Friedrichstadt-Palast
Director: Joshua Oppenheimer
Joshua Oppenheimer's follow up to his first documentary The Act of Killing, an eerie portrayal of the perpetrators of the 1965-66 Indonesian genocide as they act out their crimes in front of the camera, is yet another look at that – to western viewers– obscure historical episode only from the point of view of the victims.  What is so fascinating and compelling about Oppenheimer's work is that it problematizes the very practice of history writing and documentary filmmaking.  Are the performances of these people as they recreate their terrible crimes real, or are they concoctions of Oppenheimer's own imagination? The Look of Silence promises to further complicate delicate questions of guilt and responsibility in the face of enormous loss.
Showtimes:
Sun Feb 08  15:00 –  Haus der Berliner Festspiele
Mon Feb 09 18:00 – Cubix 8
6. Life
Director:  Anton Corbijn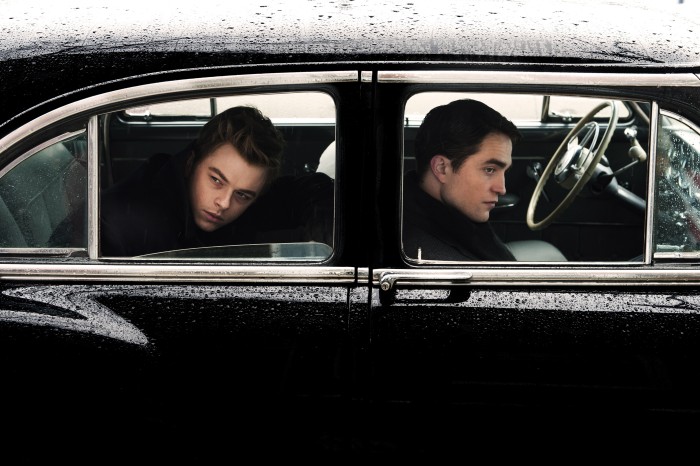 LIFE depicts the real-life friendship formed between photographer Dennis Stock (Robert Pattinson) and James Dean (Dane DeHaan). Stock has been assigned by LIFE MAGAZINE to shoot the rising Hollywood star for a profile piece, before the release of Dean's film "East of Eden" which would catapult him to stardom. Accompanying the camera-shy actor from Los Angeles to New York to Indiana, Stock captures some of the world's most iconic images, keeping Dean's legend alive to this very day.
Anton Corbijn's no newcomer when it comes to the biopic genre, best known for his critically acclaimed 2007 debut film "Control", focussing on Joy Division singer, Ian Curtis. Corbijn started off his career as a music photographer, and knowing the ins and outs of the photography world, makes this picture all the more promising.
Showtimes:
Mon Feb 09  21:30  – Zoo Palast 1
Wed Feb 11  09:30  – Haus der Berliner Festspiele
Sat Feb 14   21:30 –  Friedrichstadt-Palast
Sun Feb 15  18:30 –  Friedrichstadt-Palast
Director:  Ava DuVernay
SELMA tells the story of the fight for equal rights. This historical drama is set during the climax of the American civil-rights movement, depicting the perilous campaign led by Dr. Martin Luther King Jr. (David Oyelowo), marching from Selma, AL, to the state capitol of Montgomery. An epic, moving film about one of the most significant victories for the civil rights movement.Probably the most talked about snub of this year's Academy Award nominations was the movie SELMA, receiving only a mere two nominations, despite critics' rave reviews. Ava DuVernay is just one of the few women whose films have nabbed a Best Picture nod, but somehow failed to receive a nomination for Best Director themselves — proving that a systematic oppression and an underrepresentation of people of colour and women is still very existent in today's society.
Showtimes
Tue Feb 10  21:30 – Friedrichstadt-Palast
Thu Feb 12 09:30 – Haus der Berliner Festspiele
Sat  Feb 14 18:00  – Friedrichstadt-Palast
Sun Feb 15 12:30  – Berlinale Palast
8. Nefesim kesilene kadar (Until I Lose My Breath)
Director: Emine Emel Balci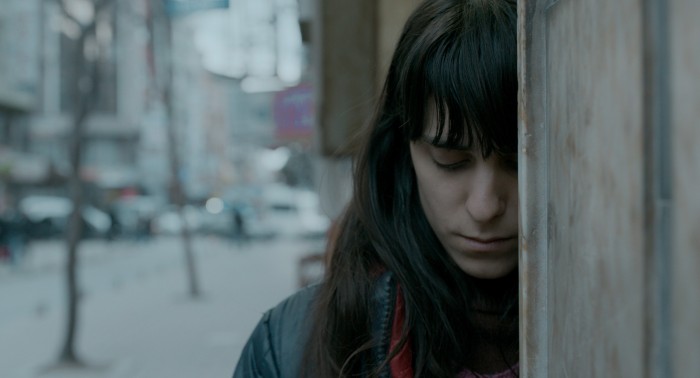 The debut feature of female Turkish director Emine Emel Balci is about Serap, a textile factory worker whose difficult living situation with her sister and brother-in-law makes her long to return to her distant father. A close-up examination of a father-daughter relationship, the film surely will not disappoint in its gritty courageous portrayal of the complications and angst that arise out of family relationships
Showtimes:
Fri Feb 06 19:30 – Kino Arsenal
Sat Feb 07 16:30 – Delphi Filmpalast
Sun Feb 08 13:45 – CineStar 8
Thu Feb 12 22:00 –CineStar
9. K
Director: Emyr ap Richard and Darhad Erdenibulag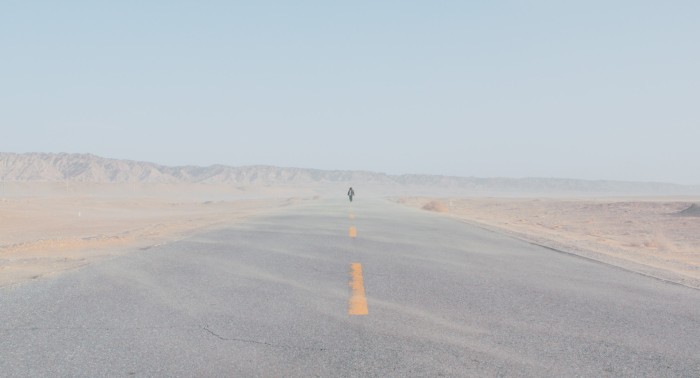 Another adaptation of Kafka's The Castle? Yes, only this time K finds himself in the empty seemingly endless Mongolian plain. This new interpretation of a literary classic reexamines the delirious confusion of bureaucracy and space and its effects on the land surveyor. Quiet landscapes, tight interiors, delicate interplay of light and shade and color, this film looks like a jewel for all Kafka fans.
Showtimes:
Sat Feb 07 20:00 – Cubix 9
Sun Feb 08 16:30 – CineStar
Tue Feb 10 14:00 – Delphi Filmpalast
Sun Feb 15 22:00 – Zoo Palast 2
Director: Jem Cohen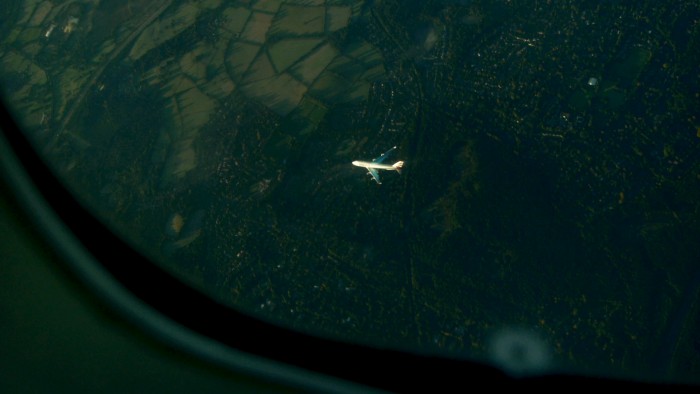 Jem Cohen can be called the Walter Benjamin of cinema-a flaneur with a camera capturing the taste and feel of the urban landscape, transforming how we experience a city into something dreamlike and ephemeral, and always shaped by the sad disorder of the past. His documentary essay, Counting, spans cities across the world from New York to Istanbul and is an exploration in perception, what the eye sees when it is confronted by the overwhelming presence of a metropolis. Glimpses of street corners and people, acute observations about the everydayness of reality.  Cohen never forces a story onto the images, but rather allows the images to become the story itself- this is why we watch his movies.
Showtimes:
Mon Feb 09 20:00 – Kino Arsenal 1
Tue Feb 10   22:00 –  Cinestar 8
Wed Feb 11 16:15 – Akademie der Kuenste(Hanseatenweg)
Sat Feb 14 21:30 – Delphi Palast
Director:  Alex Ross Perry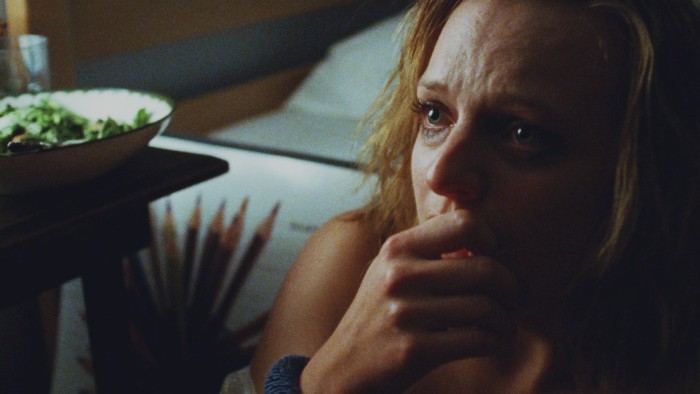 After the Sundance success of "Listen Up Philip", Alex Ross Perry has teamed up with Elizabeth Moss for a second time in the psychological thriller that is QUEEN OF EARTH. Perry's inspiration came from films like "Repulsion" and "Rosemary's Baby". He wrote and directed the picture. The film centers on two best best friends, Catherine (Elizabeth Moss) and Virginia (Katherine Waterston). Virgina's parents own a lakeside cabin. The two decide to spend a week together, confiding in each other after two challenging years, wanting to escape the pressures of the outside world. However, as the two friends confide in one another, they begin to realize just how distant they have become, allowing their suspicions to bleed into reality and letting their paranoia get the best of them.
Showtimes:
Sat Feb 07  19:30 – CineStar 8
Sun Feb 08 22:15 – Cubix 9
Tue Feb 10  20:00 – Colosseum 1
Sun Feb 15  22:00 – CineStar 8
12. The Diary of a Teenage Girl
Director:  Marielle Heller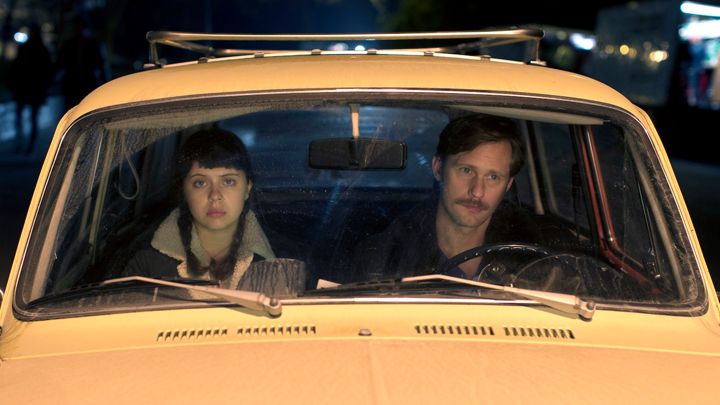 THE DIARY OF A TEENAGE GIRL, based on Phoebe Gloeckner's graphic novel of the same title, was first turned into a stage play by director, Marielle Heller. Being so taken by it, she turned it into her debut feature film, premiering to rave reviews at this year's Sundance Film Festival.Based in the 70s in San Francisco, we meet 15-year-old Minnie (Bel Powley), who confesses to her tape recorder, which serves as her audio diary, that she just lost her virginity. Minnie craves love, attention, and affection from her boozy, bohemian mother, Charlotte (Kristen Wiig), which she can't seem to provide, and so Minnie begins a secret affair with her mother's ruggedly handsome and ineffectual boyfriend, Monroe (Alexander Skarsgård), initiating her sexual awakening and drug experimentation.Minnie's unique voice narrates the film, and as an aspiring graphic artist, the film frequently transforms into charming animation. THE DIARY OF A TEENAGE GIRL offers a fresh take on the breakdown of the nuclear family in the 1970s.
Showtimes:
Sat Feb 07  20:00 – Haus der Kulturen der Welt
Mon Feb 09  16:30 – CinemaxX 3
Sun Feb 15  15:30 – Cubix 8
Director:  Brett Morgen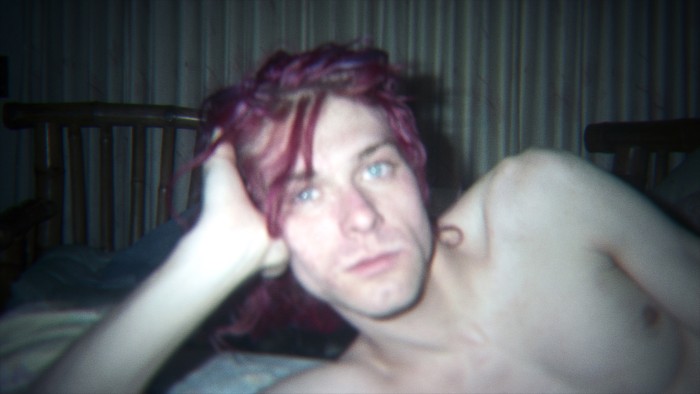 One would think there would be nothing left to say about the life and work of the late Nirvana frontman, Kurt Cobain, but Brett Morgan's documentary COBAIN: MONTAGE OF HECK, will have you thinking otherwise. Executive produced by Cobain's daughter, Frances Bean, the film presents the rocker's story in his own words, providing never-before-seen footage that was made available for the first time by Cobain's wife, Courtney Love, who gave Morgen unrestrained access to a storage unit filled with archival material: photographs, diary entires, audio tapes, and home movies the widow claims she's never rummaged through before. The documentary gained its title from one of Cobain's unreleased mixtapes, which Morgen also used to score the film, in addition to spare Cobain instrumentals, as well as a cover of The Beatles classic "And I Love Her". With eight years in the making, Morgen's candid and strikingly intimate portrait, of the life and art of the tragically misunderstood rock star, celebrates its international premiere at the Berlinale.
Showtimes:
Sat Feb 07  17:00 – Kino International
Sun Feb 08  11:30 – CineStar 7
Mon Feb 09 16:30 – Colosseum 1
Sat Feb 14  22:45 – CineStar 3
Sun Feb 15  23:00 – Cubix 7
Sun Feb 15  23:00 – Cubix 8
14. Nasty Baby
Director:  Sebastian Silva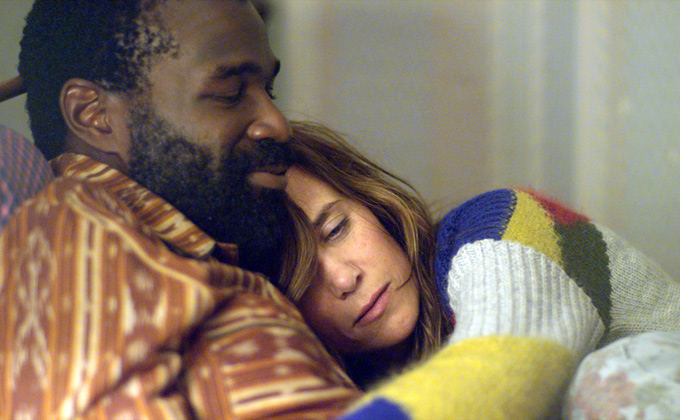 After first premiering to rave reviews at Sundance, Sebastian Silva's drama is making its German debut. NASTY BABY focuses on Brooklyn artist Freddy (played by Silva) who is baby obsessed. His most recent work is all about babies, so he and his boyfriend, Mo (Tunde Adebimpe), have enlisted the help of their best friend, Polly (Kristen Wiig), to carry their baby. Mo, however, is having second thoughts about the idea, when Polly is unsuccessful with Freddy's sperm and the donor responsibility has been made his main focus.
As the stressful dealings of opening an art installation and the complications of artificial insemination become too much for the trio, they unexpectedly get harassed by an aggressive, mentally ill neighbourhood man, The Bishop. A series of escalating events follow, which take a hard left turn for the bad, when the trio's lives are suddenly at stake.
Showtimes:
Sun Feb 08  21:30 – Zoo Palast 1
Mon Feb 09 13:00 – CinemaxX 7
Tue Feb 10  17:00 – Cubix 9
Sat Feb 14  22:30 – CinemaxX 7