After the film's packed premiere at Sundance, and most recently at this year's Berlinale, first time writer/director Marielle Heller accomplishes everything aspiring independent filmmakers set out to do: establish a personal, original and unique film that defines their voice and will eventually launch their career. Heller has managed to pull this off with flying colours, as she adapts delicate source material to the big screen.
Director: Marielle Heller, 102 mins.
"I had sex today. Holy shit."
As 15-year-old Minnie Goetze (Bel Powley) bounces through a park in slow-motion bliss, she suddenly sees the world in a whole new light. Set in San Francisco in 1976, Minnie tells her tape recorder, which houses her audio diary, that she just lost her virginity. Even more — it was to her mother's (Kristen Wiig) boyfriend, Monroe (Alexander Skarsgård)! As the two continue their tumultuous tryst behind Charlotte's (Wiig) back, it inaugurates Minnie's sexual awakening. Like most teenagers, she confuses sex with love and has a hard time differentiating them, and develops feelings for Monroe, which he does not reciprocate. Meanwhile, she emulates her mother's free-spirited and undiscriminating partying habits, embarking on one drug experimentation after the other.
As one witnesses the ongoing affair between Minnie and Monroe, one can't help but laugh and enjoy their eerie relationship, even though it's completely wrong on every level. At times one may even start to accept it and forget the fact that a 15-year-old is sleeping with a man that's probably twice her age. But the film isn't about moralising the situation, it's about Minnie's escape to the wonders of sex and freedom and coming into herself as a woman.
While the film is based on cartoonist Phoebe Gloeckner's graphic novel, and Minnie just so happens to be a budding cartoonist, Heller incorporates innovative elements of full-on animation mixed with live-action to underscore Minnie's blossoming sexuality and her first step into the world of adulthood. Heller paints a candid and authentic portrait of Minnie's perspective, causing this subjective picture to seem strikingly intimate.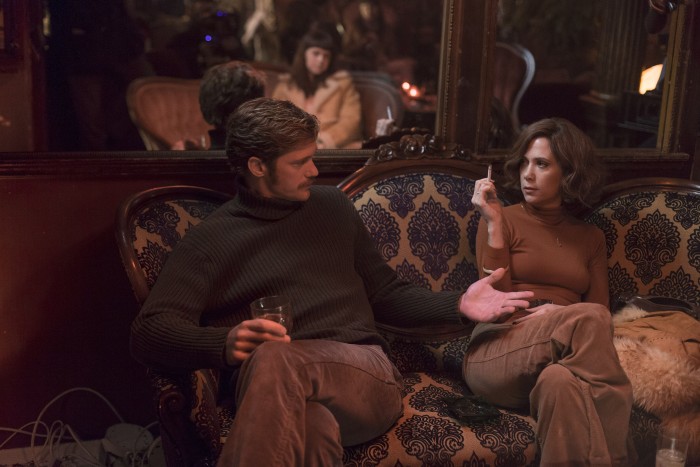 Skarsgård's Monroe is a delicate role to play, and with someone else cast, could easily have been depicted as a repugnant predator. But as Monroe, Skarsgård excels as the the laid-back guy with no noticeable aspirations and basically just goes with the flow. Wiig, unfortunately, doesn't have as much to do, but masters the role of Minnie's boozy, free-spirited mother.
The day, however, belongs to Powley, who portrays Minnie completely believable. By giving her layers, she lets her timorous physicality metamorphose into a bold confidence. Enjoying sex and how visibly empowered she feels post-coitus is what's so refreshing about Minnie's character.
"Is this what it feels like to have somebody love you? Somebody wants me."
Minnie's distinctive voice carries the film. Her naiveté makes her seem lovable and agonising at the same time. Witnessing the world through Minnie's eyes holds your attention from the get-go. However, the film is one that grows on you, especially once you leave the theatre, one starts to reflect upon the choices we've made as adolescents — particularly all the errors in judgement.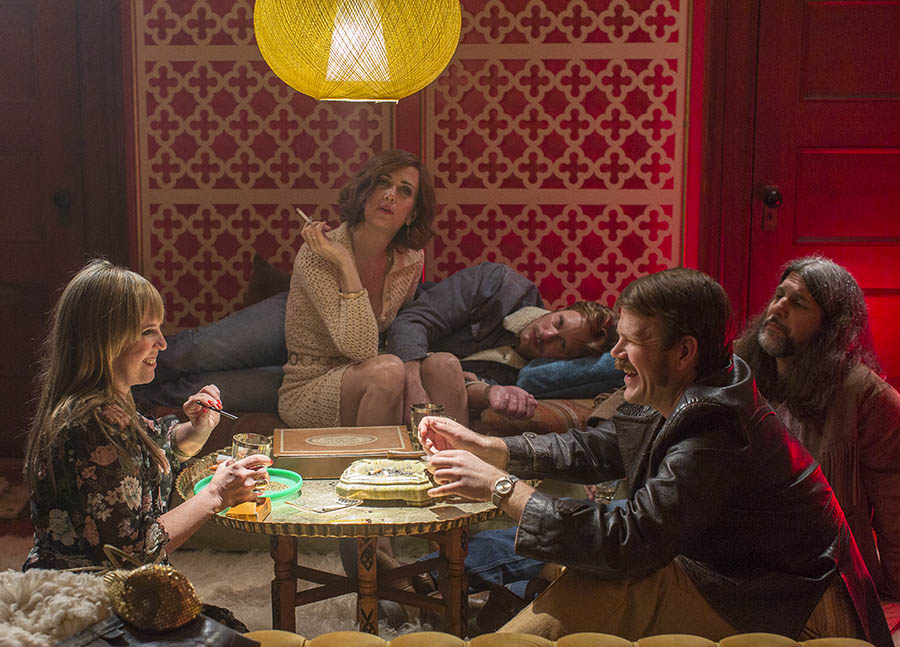 To her benefit, Heller previously adapted Gloeckner's graphic novel into a stage play and performed the material beforehand, which was immensely helpful to her — she reveals at a Q&A after the screening — when it came to transforming the material for this type of format. Heller's assertiveness behind the camera shines through in every scene as she successfully directs her muse, who anchors the film and admits that it wouldn't work as well as it did without her.
Powley, who also attended the screening, explained afterwards that the reason she so badly wanted to play the role of Minnie is that the character resonated so well with her. "Sexuality beyond teenage girls isn't something that's explored in film enough," Powley offers. "People never want to talk about teenage girls having sex," making "The Diary of a Teenage Girl" feel like the brave and brutally honest coming-of-age tale she needed to be a part of.
We've all seen films featuring romances of significant age disparity countless times before (Andrea Arnold's "Fish Tank", Lone Scherfig's "An Education"), but the great thing about this film is — and probably one of its finest achievements — that you do not judge these characters' actions. You believe their love story and it does not feel inappropriate for a minute. In its depiction of a precocious teen's emerging sexual life mixed with insecurity, infatuation and confusion, "The Diary of a Teenage Girl" is heartbreakingly authentic.