Ahh yes, it's that time of year again where we grab a trusty notepad and pen and begin the long list of illegible, over-excited scribbles that will eventually comprise the list of all the films we simply must see at the upcoming Berlinale. Having just released the names of the first ten films that will be battling it out for the vast array of gold and silver bears at 2017's highly anticipated festival, we can officially confirm that the selection of filmic contenders is quite frankly, stunning.
But where to start? Well don't worry, we've got your back. For your reading / scheduling pleasure, here's a list of each of the ten films competing in 2017's Berlinale,  along with a delicious dose of context, and the odd interesting fact. Happy planning!
A teströl és a lélekröl (On Body and Soul) / Hungary / World Premiere

Director: Ildiko Enyedi (My 20th Century, Simon the Magician)
Starring: Géza Morcsányi, Alexandra Borbély and Zoltán Schneider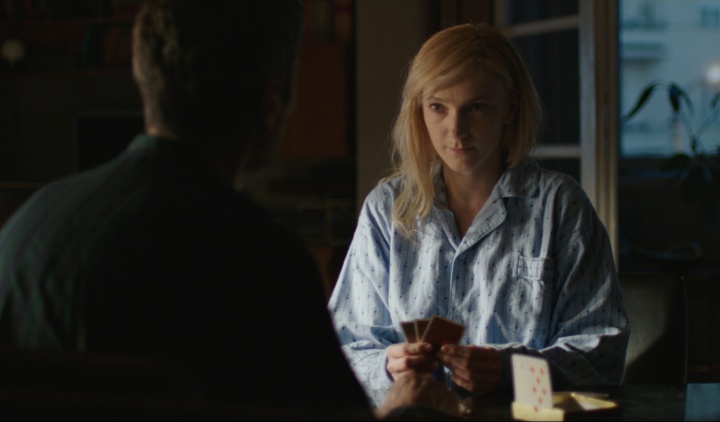 This marks Enyedi's fifth feature film after winning the Camera d'Or at Cannes in 1989 for My 20th Century which she followed up with The Magic Hunter, Tamas and Julie (both in competition at Venice) and Simon the Magician which was entered into competition at Locarno.
A teströl és a lélekröl traces a love story across the liminal boundaries of dreaming and wakefulness and follows our protagonists who are both dreaming about the same things, or to be more precise, have been meeting in the same dream 'place' for many years – whether they like it or not.
Félicité / France, Senegal, Belgium, Germany, Lebanon / World Premiere
Director: Alain Gomis (L'Afrance, Andalucia, Tey)
Starring: Véro Tshanda Beya, Gaetan Claudia and Papi Mpaka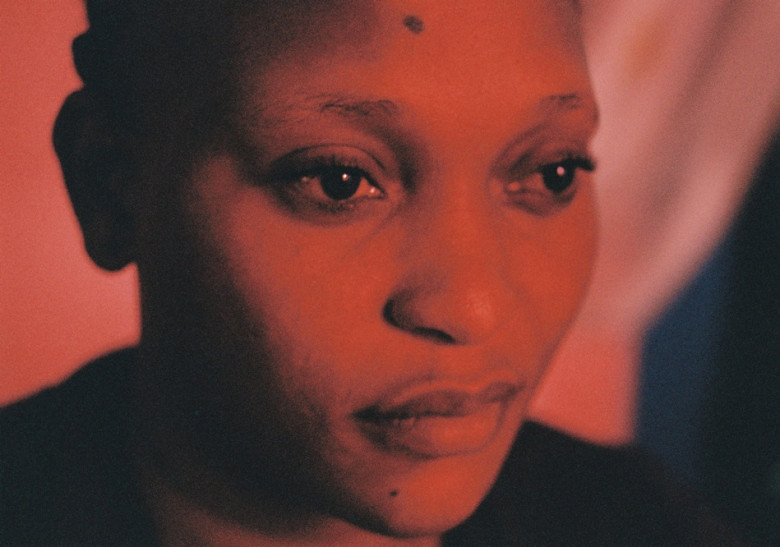 Alain's fourth feature film in 15 years, Félicité follows on from the great success of L'Afrance, his debut feature, which was awarded the Gold Leopard for Best First Feature at Locarno in 2001, Andalucia which competed at Venice Days and Tey which competed in Berlinale 2012.
Set in Kinshasa, the capital of the Democratic Republic of Congo, Félicité focuses on the plight of a single mother (Félicité) who is a singer in a folk group and her plight to save the leg of her 16-year-old son, Samo, who was in a violent car crash. With the daunting tasks of raising money for this expensive operation ahead of her, we follow the lengths a mother will go to to fend for her son.
Ana, mon amour / Romania, Germany, France / World Premiere
Director: Călin Peter Netzer (Child's Pose, Maria)
Starring: Mircea Postelnicu, Diana Cavallioti, Carmen Tănase, Adrian Titieni and Vlad Ivanov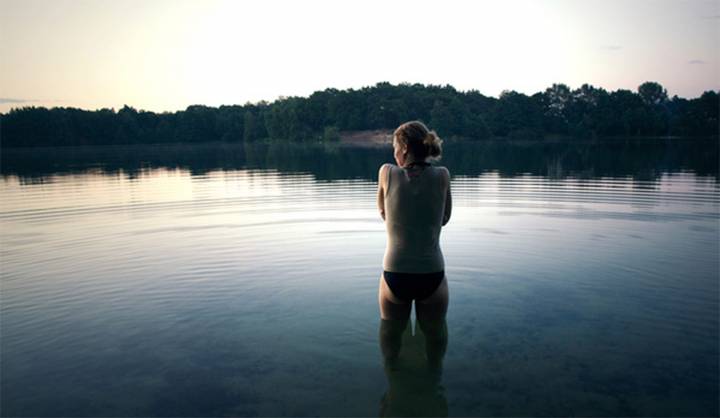 A familiar face to Berlinale, Ana, mon amour is Romanian director Călin Peter Netzer's fourth feature film. Finding early success with the likes of Maria in 2003 which won the Special Jury Prize at Locarno, Călin then followed it up with Medal of Honor in 2009 and Child's Pose in 2013, the latter of which winning the Golden Bear at Berlinale that same year. 
Based on Cezar-Paul Bădescu's novel 'Luminiţa, Mon Amour,' Ana, mon amour explores the relationship of Ana and Toma as they both adapt and struggle with Ana's mental illness which has become a looming specter in their relationship, and eventually threatens to tear them apart. 
Toivon tuolla puolen (The Other Side of Hope) / Finland / International Premiere
Director: Aki Kaurismäki (The Match Factory Girl, I Hired A Contract Killer, Juha, Le Havre)
Starring: Sakari Kuosmanen, Sherwan Haji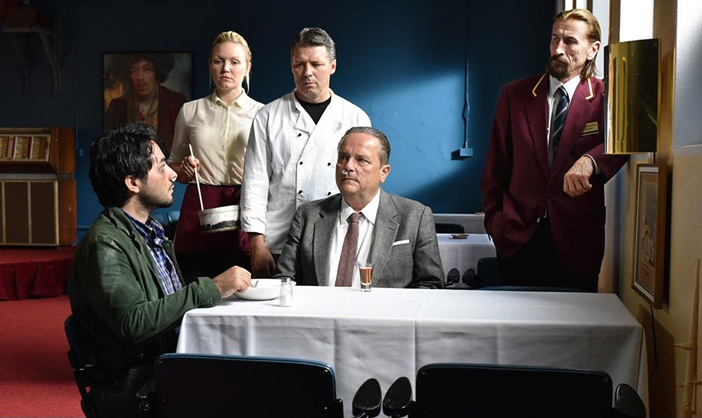 Prolific Finnish screenwriter and director Aki Kaurismäki is back with what will be his 18th feature film (not including his three documentaries and numerous shorts) since his directorial debut Crime and Punishment in 1983. Winning the Prix Fipresci at the 16th Moscow International Film Festival in 1988 with Ariel, his biggest success came in 2002 with The Man Without a Past which won both the Grand Prix and the Prize of the Ecumenical Jury at Cannes and was nominated for an Academy Award. However, Kaurismäki refused to attend the ceremony due to America being at war with Iraq, and further refused his next feature, Lights in the Dusk, to enter the category of Best Foreign Language Film for the same reasons the following year.
Toivon tuolla puolen acts as the second installment of Kaurismäki's trilogy focusing on port cities, a series which was inaugurated with Le Havre. Shot in Helsinki in the early Autumn, Toivon tuolla puolen follows the paths of a Finnish traveling salesman and a Syrian refugee.
Colo / Portugal, France / World Premiere
Director: Teresa Villaverde (The Major Age, The Mutants, Trance)
Starring: João Pedro Vaz, Alice Albergaria Borges, Beatriz Batarda and Clara Jost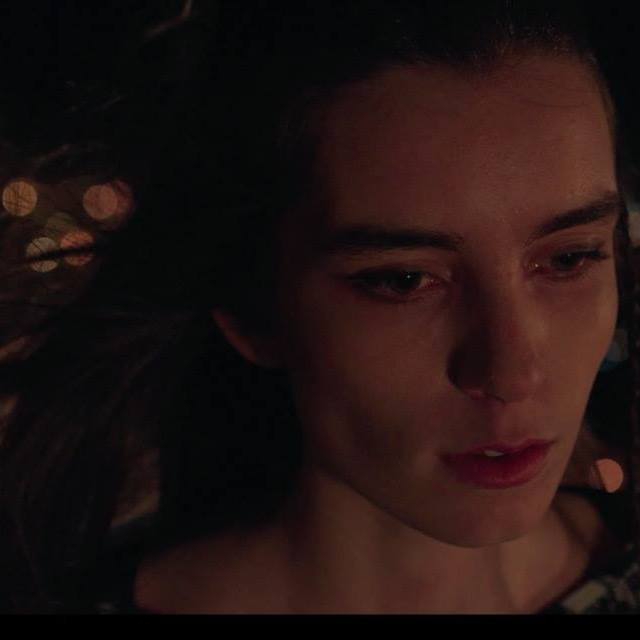 Director, screenwriter and producer, Teresa Villaverde, is one of the most important figures in Portuguese filmmaking to date. Emerging in the early '90s, her film Three Brothers earned her leading actress, Maria de Medeiros, the award for Best Actress at the Venice Film Festival in 1992. In 1998 her acclaimed film Os Mutantes featured in the Un Certain Regard category at Cannes which was followed by Trance in 2006 which competed at Cannes and Toronto and Swan which featured in the Venice Film Festival in 2011.
Colo, a word which is near impossible to translate from its original Portuguese, depicts the myriad struggles that unemployment has on a family in contemporary Portugal.
The Dinner / USA / World Premiere
Director: Oren Moverman (The Messenger, Rampart)
Starring: Richard Gere, Laura Linney, Steve Coogan, Rebecca Hall and Chloë Sevigny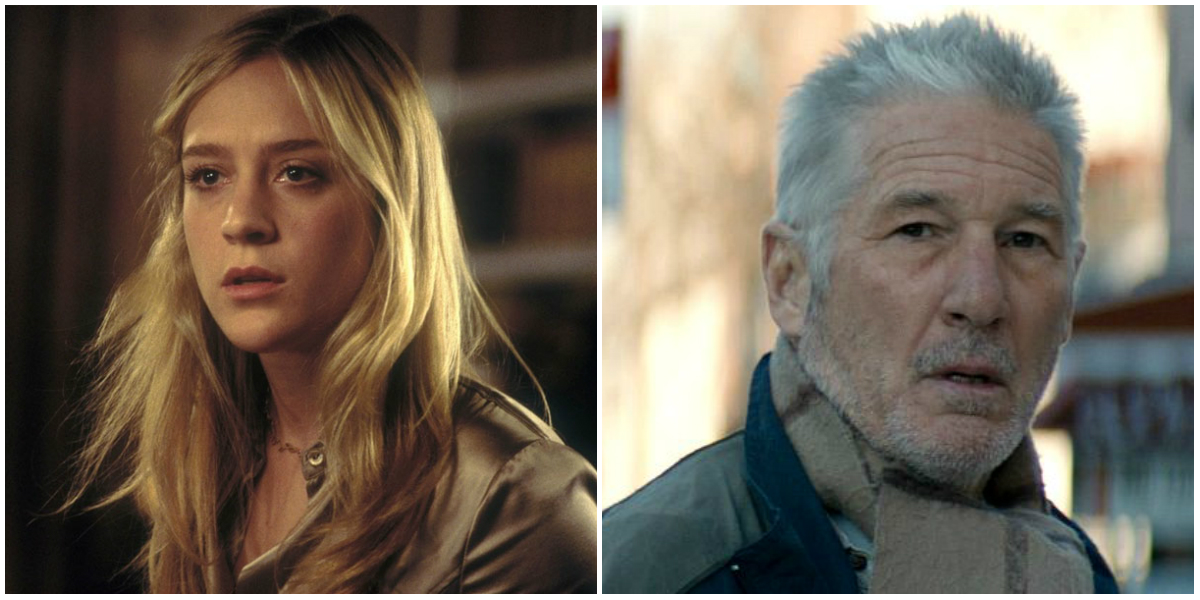 Israeli-American director, Oren Moverman, is at once director, screenwriter, producer and a former journalist. Known for penning the screenplays of I'm Not There, Married Life and Jesus' Son he also made a name for himself as a director having directed The Messenger which premiered at the 2009 Sundance Film Festival and which went on to win the Silver Bear for Best Screenplay as well as the Peace Film Award at Berlinale in 2009. Going on to direct Rampart in 2011 and Time Out of Mind in 2014, The Dinner marks Moverman's fourth directorial feature.
Based on Herman Koch's 'The Dinner,' Moverman's film begins as Paul (Steve Coogan) and Claire (Laura Linney) are preparing for a dinner with Paul's brother Stan (Richard Gere) and his wife Barbara (Rebecca Hall). However, conflict is rife due to the fact that the brothers live such conflicting lifestyles: while Stan is a charming, charismatic politician, Paul is currently unemployed. However all this is put aside when, at the dinner, it emerges that Paul and Claire's children have committed a terrible crime, and the two couples are divided on how best to deal with it.
Pokot (Spoor) /Poland, Germany, Czech Republic, Sweden, Slovak Republic / World Premiere
Director: Agnieszka Holland (Europa Europa, Bitter Harvest, In Darkness)
Starring: Agnieszka Mandat, Wiktor Zborowski, Miroslav Krobot, Jakub Gierszał, Patricia Volny and Borys Szyc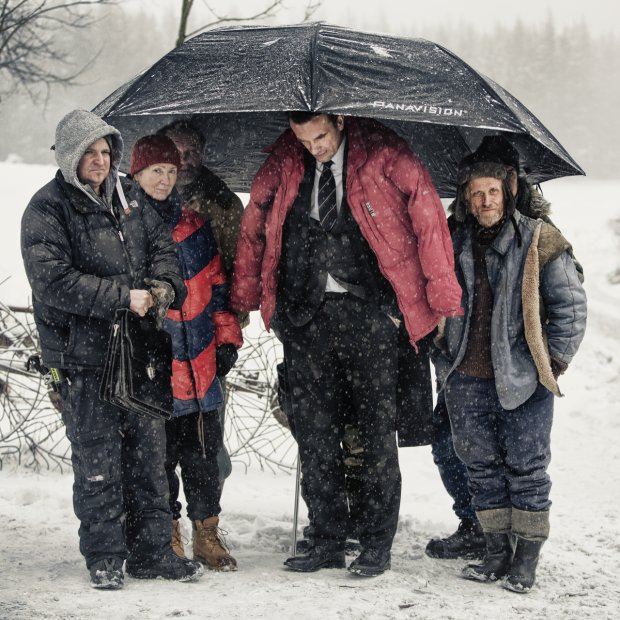 Perhaps the most prolific director of all of the 2017 Berlinale competition directors, the eminent Agnieszka Holland returns with Pokot (Spoor). With her first major film Provincial Actors winning the International Critics Prize at Cannes in 1980, Holland has gone on to direct and write an intimidating number of incredible, usually politically charged, films. Receiving an Academy Award nomination for Angry Harvest in 1985, she would go on to to win a Golden Globe for Best Foreign Language Film for Europa Europa in 1991 and also an Academy Award nomination for best adapted screenplay.
Working closely with fellow esteemed Polish director Krzysztof Kieślowski, collaborating on the screenplay for his film Three Colors: Blue, Holland would later garner yet another Academy Award nomination for Best Foreign Language Film for her 2011 film Darkness. Pokot (Spoor) follows a retiree who, while living in the Sudeten villages, comes across her neighbours corpse, and decides to investigate their mysterious death.
Beuys (Documentary) / Germany / World Premiere
Director: Andres Veiel (Black Box Germany, Addicted To Acting, If not us, Who)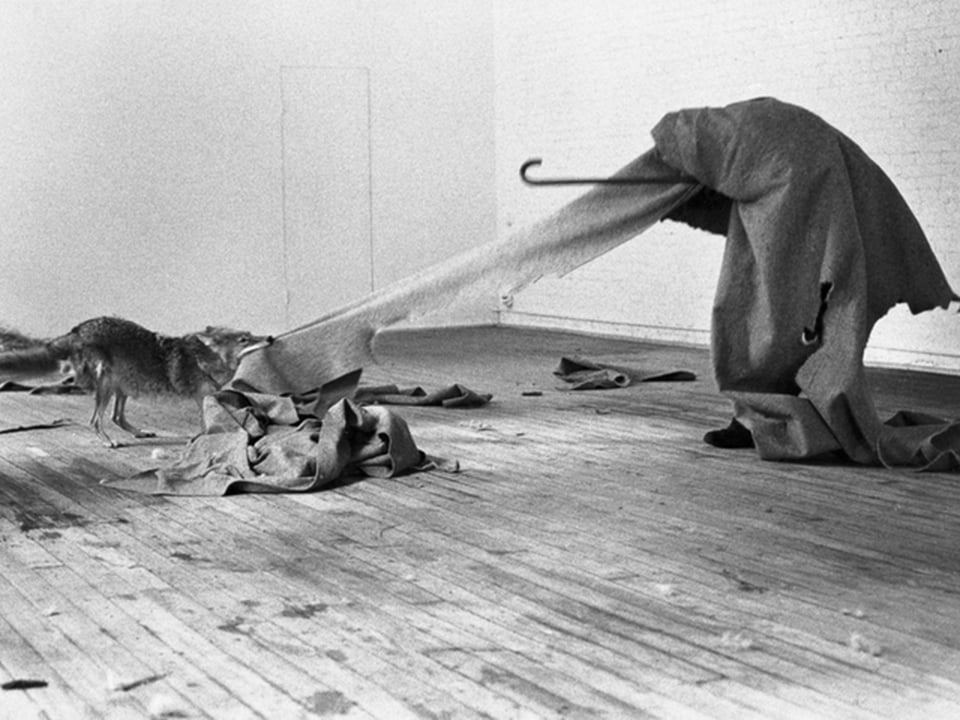 The highly regarded documentary filmmaker, Andres Veile, who currently lives in Berlin has covered a vast amount of subject matter in both his documentary and fiction features. Gaining both the Peace Prize and Silver Ribbon at Berlinale in 1994 for his documentary, Balagan, he was later awarded the German Film Award for The Survivors in 1996, the German and European Film Award for Black Box BRD in 2001 and the Panorama Audience Award at Berlinale in 2004 for Addicted to Acting. Although, proving that he could also be a master fiction director, in 2010 he debuted If Not Us which won the Alfred Bauer Prize at Berlinale.
Beuys however sees Andres returning to the documentary format and depicts the life of performance artist, sculptor and professor, Joseph Heinrich Beuys (1921 – 1986) who was living during a time when the search for the ways in which art and life collide were core themes of discussion amongst the youth.
The Party / United Kingdom / World Premiere
Director: Sally Potter (Orlando, Yes, Ginger & Rosa)
Starring: Patricia Clarkson, Bruno Ganz, Cherry Jones, Emily Mortimer, Cillian Murphy, Kristin Scott Thomas and Timothy Spall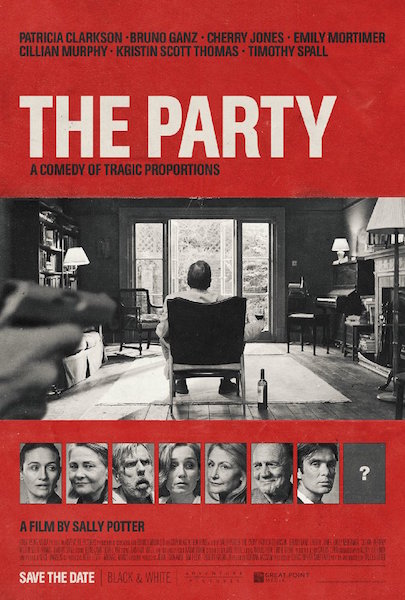 The Party marks Potter's eighth feature film in an incredibly impressive career. Rising to international acclaim with an adaptation of Virgina Woolf's novel Orlando in 1992 which starred Tilda Swinton in the titular role which garnered two Academy Award nominations, she wrote, directed and starred in The Tango Lesson which featured in the Venice Film Festival and earned her a BAFTA nomination in 1996. In 2000 she returned with The Man Who Cried starring Christina Ricci, Cate Blanchett and Johnny Depp which likewise premiered at Venice that same year.
In 2004 she directed Yes which starred Sam Neil and Joan Allen and in 2009 she released Rage which featured Judie Dench, Lily Cole and Steve Buscemi and was in competition at Berlinale in 2009, with her seventh feature Ginger & Rosa premiering at the Telluride Film Festival in 2012.
With its all-star cast, The Party takes place over the space of an hour and a half within the confines of a private house in contemporary London where the characters believe they have been asked over to attend a party. However, a huge crisis looms as a chain of distressing revelations threatens to throw all of their beliefs, political or otherwise, into complete disarray.
Una Mujer Fantástica (A Fantastic Woman) / Chile, Germany, USA, Spain / World Premiere
Director: Sebastián Lelio (El Año del Tigre, Gloria)
Starring: Daniela Vega, Francisco Reyes, Luis Gnecco, Aline Küppenheim and Amparo Noguera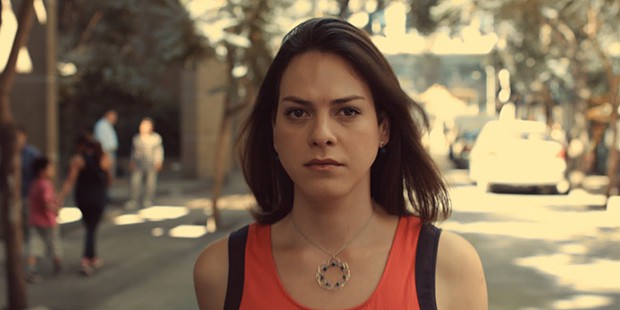 Chilean producer, screenwriter and director, Sebastián Lelio, was thrust into the spotlight after co-directing a documentary series called Mi mundo privado (My private life) which explored the inner-life of a diverse group of Chilean families, which was nominated for both Altazor and Emmy Awards. His debut feature, 2005's La Sagrada Familia (The Sacred Family) premiered at San Sebastián and his second feature, Navidad (Christmas) debuted at Cannes in 2009. The success of his previous work was built upon in 2011 with his third feature, The Year of the Tiger  which premiered at Locarno and his fourth film, Gloria, which ended up winning the Film in Progress award at San Sebastián in 2012, and the films lead actress, Paulina García, winning the Best Actress award at 2013's Berlinale.
Una Mujer Fantástica (A Fantastic Woman) is a tragicomedy set in Santiago, which focuses on a young waitress and club singer who is forced to recover from the agony of losing her lover, an older man she's just moved to the city for. In the aftermath of his death, she is interrogated by authorities and her deceased lover's family alike. 
Berlinale will take place in Berlin between the 9th and the 19th of February, 2017.