Opening to a full house at Les Films de Cannes à Bucarest film festival, Michel Hazanavicius' latest, which bowed at Cannes this May, was a complete polar opposite to his Oscar-winning The Artist. Realistic at times and emotional in dribs and drabs, with a rather conventional doozy of a final twist, it did see the helmer reiterate his collab with actress Bérénice Bejo, but the name on everyone's lips in its aftermath was the young tike Abdul Khalim Mamutsiev, who steals every scene he's in.
Its rather contrived multiple-storyline structure aside, you get the feeling that, if The Search skews melodramatic, it's nonetheless well-intentioned enough, mirroring the gut-wrenching realities on the ground in Chechnya, laid waste to during Russia's 1999 invasion. Over the course of a neatly-edited runtime – the director fine-tuned it after the festival on the Croisette, paring it down to 2 hours and 14 minutes – Hazanavicius reenacts the battlefield with Georgian troops, tanks and gear, and captures the havoc wrecked on both sides of the conflict. Intertwining, in his own words, "de-humanization" and "re-humanization," the director's keen on spelling out the toil taken on the Chechens by a war machine that relishes in turning ordinary young men into the Motherland's brainwashed cogs and wheels.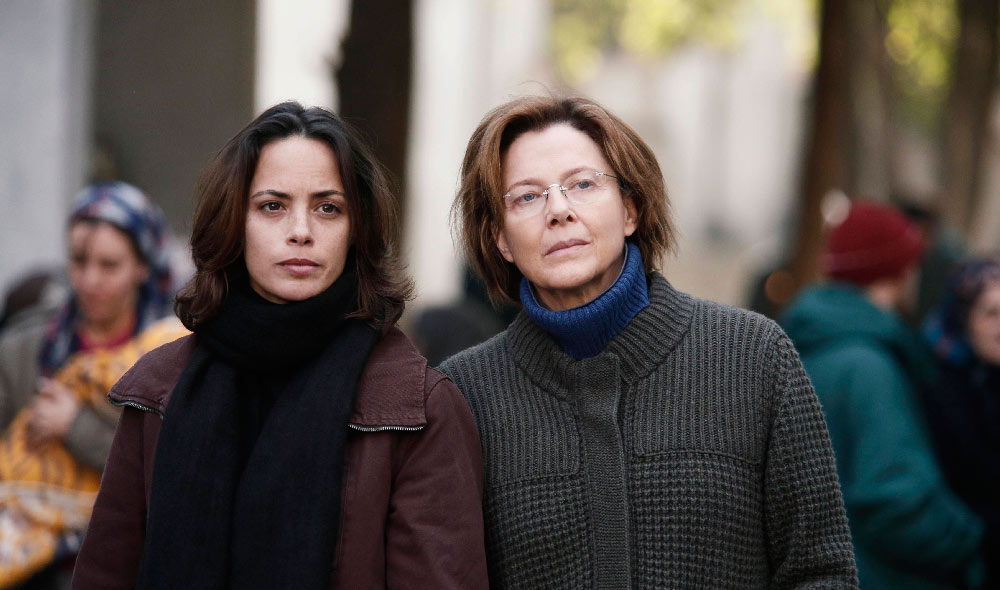 The film opens with a monologue, half jeer, half despondent howl, delivered off-screen by a Russian soldier wielding a camera – as he points it towards a Chechen family lined up and summarily shot by his brothers in arms among the debris of a village, now razed to the ground, we seamlessly ditch the soldier's first-person angle, for Hazanavicius' own would-be sprawling epic. It will mainly follow the family's three children, the eldest Raïssa (Zukhra Duishvili), 9-year-old Hadji (Mamutsiev, the kid that touched a thousand chords) and his baby brother, as they narrowly escape the pointless, fatal end of their mom and dad, and then aimlessly negotiate a bullet-ridden no man's land, relying on the kindness of strangers to find each other again.
The director will soon shift gears, whisking us off to meet Carole (the splendidly natural Bejo), a EU envoy tasked with interviewing war victims on behalf of the Human Rights Commission, whose soul breaks oftentimes on the job though she clings to her distance, the outsider's prerogative, for the sake of compiling an actionable report. Finally, yet another point-of-view turnaround introduces us to Kolia (Maksim Emelyanov), a clueless young Russian musician nicked off the street for smoking a joint and forcibly enrolled in the army to pay his dues.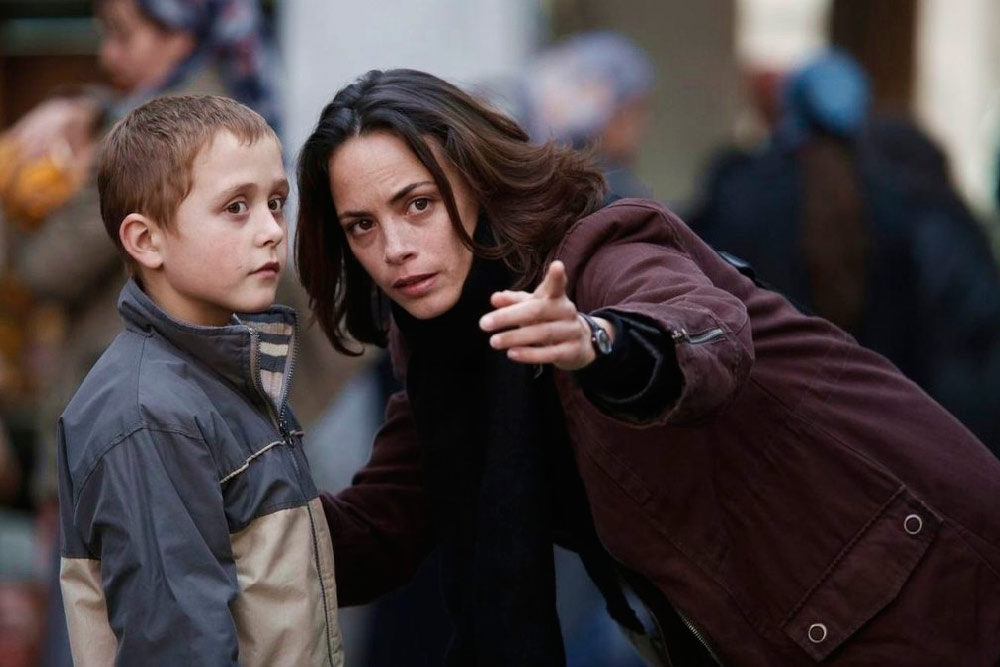 These characters' paths will sooner or later cross, in Hazanavicius' attempt at an intricate web construct, but the film never quite gels around them – on the contrary, I found myself wishing for meatier storylines for all, preferably in unfused, individual flicks where the seeds planted here for naught could have had a better chance at yielding results. To wit, there's surely a lot of promise, in Hadji's pitched eyebrows peering out just below his NY-branded beanie, in his liberating ethnic boogie that he only indulges in when the safe haven of Carole's flat sinks in, in his rise from the trauma and push through the language barrier, to a connection with her. On the other hand, Emelyanov's Kolia marks an unnerving portrayal of war-induced bestialization, from the fresh enrollee's shock at the handling of bodies being flown in from the field, to his joy on deployment day and the "This is Heaven!" war whoops he joins in on, against the backdrop of a flaming Chechen building. Add to this interesting narrative duality Carole's own maturation, from by-the-book observer to impassioned player (both of which incarnations suit the delicate yet feisty Bejo to a tee), and you've got a few solid building blocks for a little war movie that could.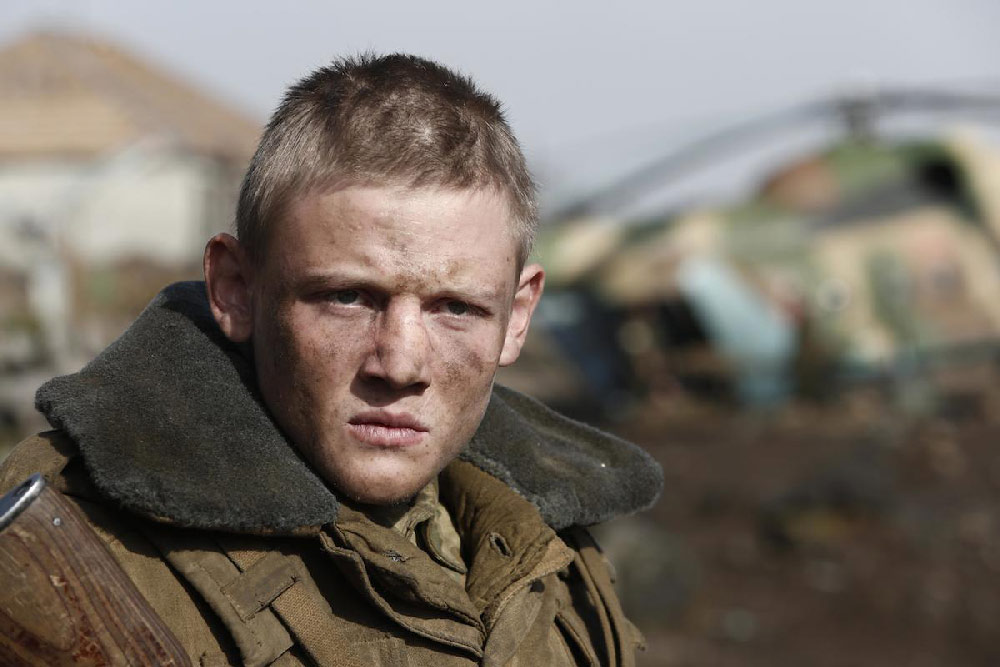 Only this one can't, not quite. Hazanavicius' form-centered direction curdles the plot lines into an insubstantial mess, which documentary-style montages and tear-jerking plants only dilute further. While the film spreads itself thin through well-choreographed shots of displaced, fleeing Chechens and frontline battles royal, Hadji's and Bejo's story lapses into soap-operatic territory, with Annette Bening's character, a children's shelter manager, swooping in to quickly tie the bow on their fledgling relationship.  To cap it all, Kolia's plot goes by the wayside too soon for comfort, leaving us hanging in a manner too suggestive of directorial one-track-mindedness.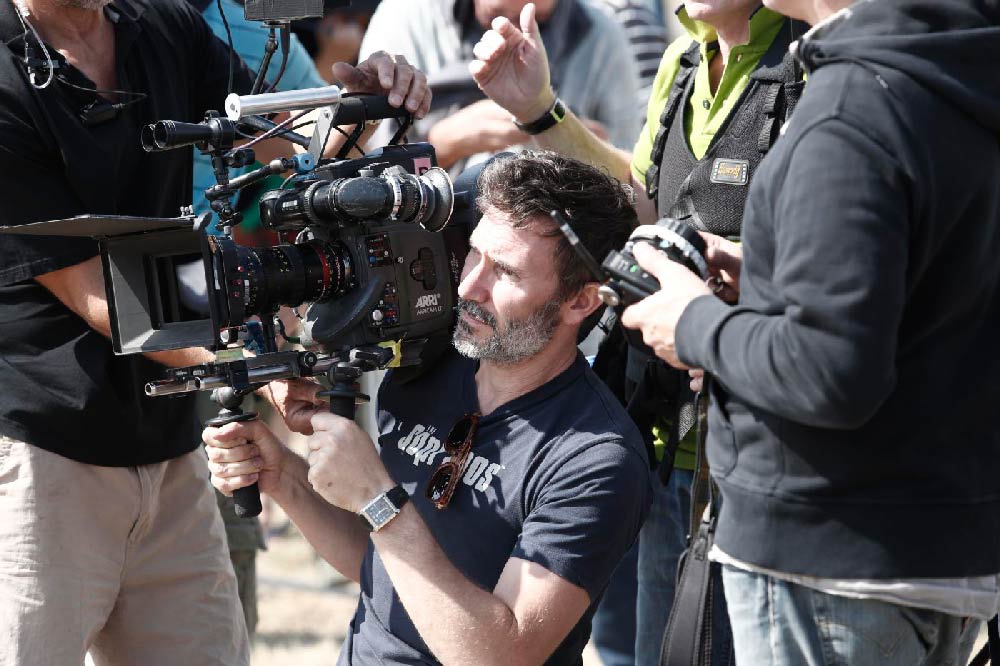 Derived from, and named after Fred Zinnemann's 1948 Oscar darling, it's safe to say Hazanavicius' loose remake won't reap anywhere near the same glory. True enough, The Artist director does end up with a bit of a cinematic dud on his hands this time, which even his shiny track record and the token American cast member (criminally top-billed Bening) won't help lift off the ground beyond the festival circuit. Jarring shifts in tone and a heavy-handed, one-sided account that, script-wise, feels hammy are nonetheless saved by passable perfs that should play well enough on the small screen.